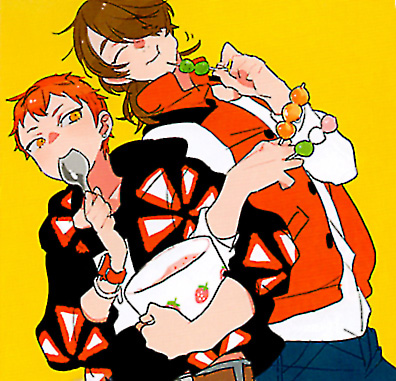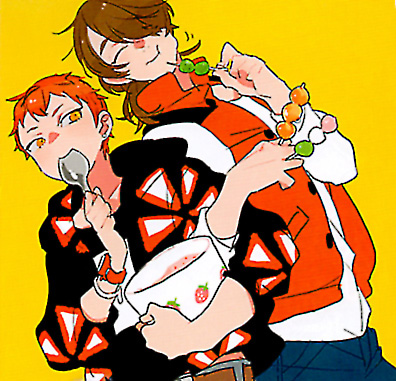 I'm finally back with some new translations! Featuring Gatchaman Crowds artist Kinako's distinctive art and character designs, Kyoukai no Shirayuki is a dark twist on the tale of Snow White, where protagonist Mashiro Akagami finds herself entangled in the fates of eight young men and their twisted mirror world selves.
Today I'm going to be sharing translations of scenarios for three of the romance-able men, Kaine, Nazuki, and Yura, as well as winter outfits for all eight male characters, info on the four supporting characters, and the first installment in the Shuffle Talk dialogue series featuring Kaine and Yori.
For detailed plot information and main character bios, please head over my translations of the announcement trailer and the previous two B's Log features, as this post will only cover information new to the January 2016 issue of B's Log.