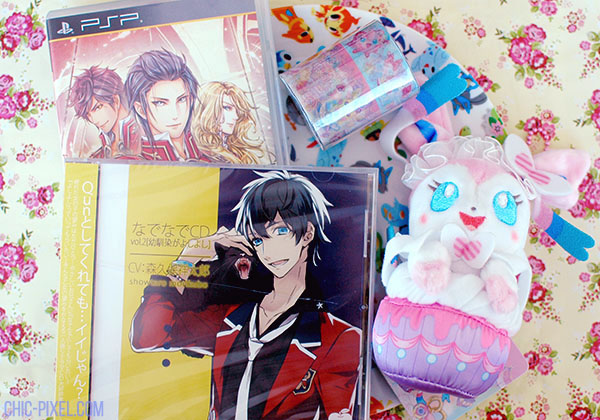 It's been ages since I did a haul post! Today I'd like to share some items I ordered from Amazon Japan via Tenso. Ever since I started using the Tenso forwarding service last year, I've been completely hooked on ordering obscure items from Amazon Japan! But since the cost can add up very quickly, I have to save my purchases for special orders. But enough talk, here's what I got!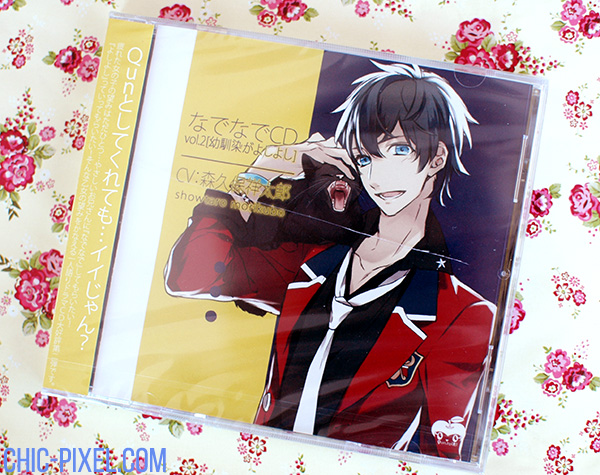 I've recently become rather obsessed with Morikubo Showtaro, who is the voice behind one of my favorite anime characters in recent years, Makishima Yuusuke from Yowamushi Pedal. After I found he also voiced Impey from otome game Code: Realize, who also happens to be another personal favorite, I decided it would be my personal mission to seek out other things he's been involved in.
My latest acquisition is this drama CD from the Nade Nade CD series, which features none other than Morikubo Showtaro. I don't actually know much about this series aside from the fact that it doesn't actually feature guys playing with cats – rather, the "nade nade" refers to the listener being comforted by the character in a similar manner to a cat being petted. I'm still game for that!
(Note that CDs can generally be shipped internationally from Amazon Japan without a forwarding service, but some are restricted to Japan only or only available through third party sellers that don't ship outside of Japan. What a pain!)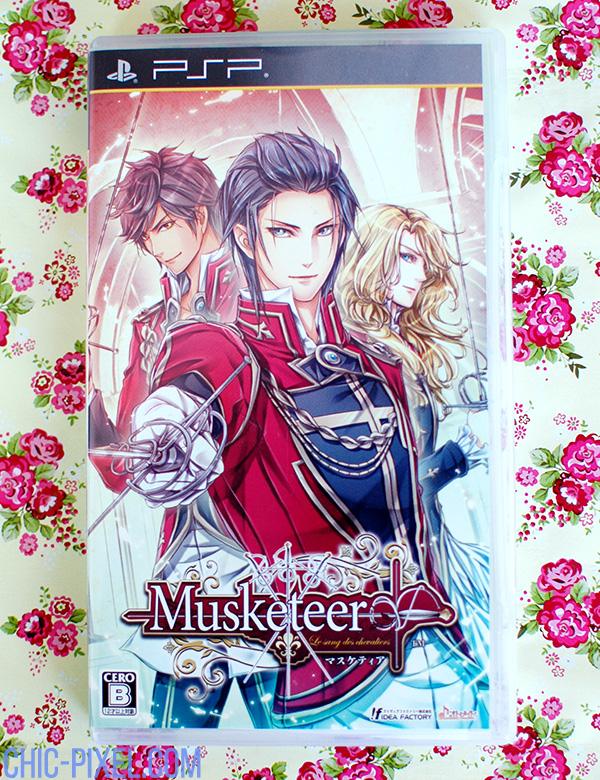 Next we have an otome game, because I can never have too many games in my backlog! Musketeer is, as the title suggests, based on The Three Musketeers, except in this version d'Artagnan is a girl. Of course, that means lots of opportunities to romance handsome dudes! I just couldn't resist the gorgeous art, and second hand copies only cost about $15.
I'm pretty sure I can't do a haul post without including at least one Pokémon item! Well, this time around I have a whopping three Pokémon items, the first of which being this Pokémon Time melamine plate that is only available through Pokémon Centers. I have a small nerdy melamine plate collection going, and they happen to make great backdrops for photos, and I just couldn't resist this adorable pattern! More Pokémon Time merchandise, please!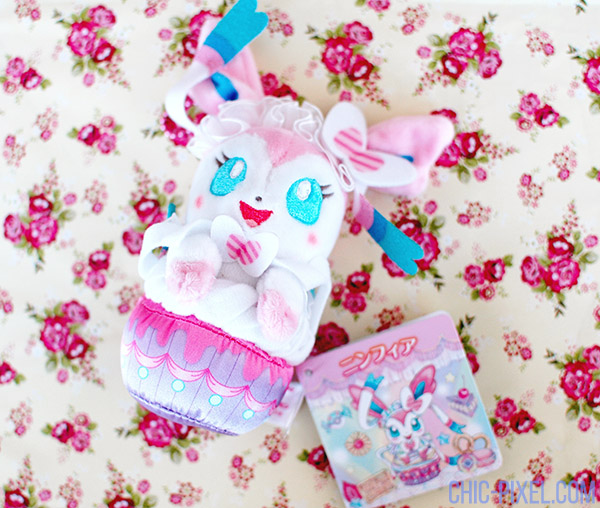 Next is this drop dead adorable plush Sylveon keychain from the PokéNeco Dolce series. I think this series pretty much perfectly hits all of my favorite aesthetic notes: pink, frilly, and cute! For such a small plush, this has really amazing detail. Here's a closer look: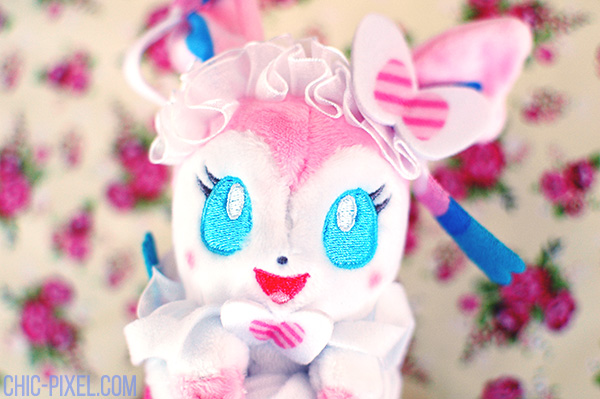 Those lashes! That striped bow detail! I die!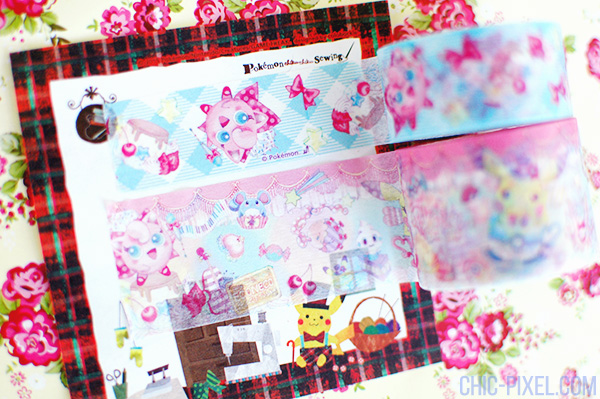 Finally, after extensive pining, I added just one more item from the PokéNeko Dolce series to my Amazon Japan Tenso order: this masking tape set. I just love using masking tape to decorate my notebooks and letters, so I can pretty much never have too many! I didn't expect one of the tapes to be thicker than the other, but it was a welcome surprise since I don't have any other tapes in the same size.
Well, there you have it, my latest Amazon Japan (via Tenso) haul! Let me know if you like these kind of haul posts so I know to do more in the future!