January's Falcom Community Game-Along was so successful that I thought it would be a shame to have the festivities end after only 31 days! As a result, you can look forward to having monthly game-along themes for the duration of 2014, or at the very least until interest and participation starts to wane.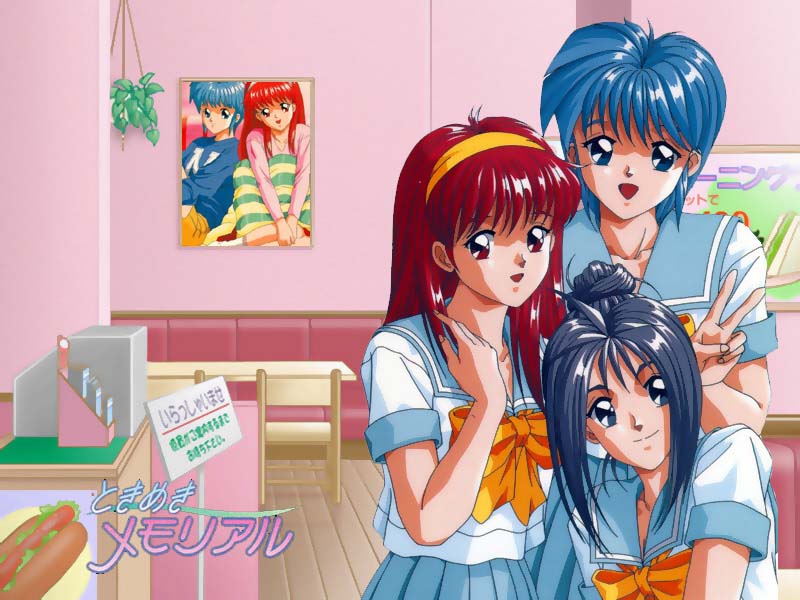 Since February is the somewhat official month of romance, what better way to celebrate than with some dating sim games? The dating sim genre hasn't ever had its time in the limelight outside of Japan, where it's actually quite popular with both men and women. In fact, the term "dating sim" isn't even really correct, as it only encompasses romance games that have simulation elements (usually meters for stats that you have to raise to get the girl/guy you're pursuing). The Japanese term ren'ai, meaning romance, is generally used to refer to any games that focus on the romantic pursuit of one of usually a number of selectable men or women, but since "dating sim" is more the well-known term in English, I'll be using it for the purposes of this event to refer to any game with romance elements, be it simulation, visual novel, or otherwise.
The "otherwise" is important here, too, since there many games such as the Harvest Moon and Rune Factory series that incorporate romance. It should also go without saying that romance games aimed at anyone are fair game, be they catering to a predominately male audience (bishōjo) or female (otome). Here's a quick sampling of titles available in English that fall into the dating sim genre:
Katawa Shoujo (PC, Mac, Linux) – If you've never played a dating sim game before and want an affordable first experience, you can't really go wrong with Katawa Shoujo. Not only is it free, but it tells a surprisingly heartfelt journey of a young man who suddenly finds himself with a life-threatening disability. There are five female romance options, all with different disabilities, and the game treats its delicate subject matter more seriously than most games in the genre. Be aware, however, that this is an 18+ game, which means it features sex scenes, but they can be skipped by selecting an option in the menu.
Hatoful Boyfriend (PC, Mac) – For those who are ready to go all in, you can't go wrong with Hatoful Boyfriend. While it's a dating sim aimed at women, you're not dating men… not human men, anyway. All of the suitors are male pigeons! The free version allows you to date seven different pigeons, but the full version with a mysterious eighth pigeon only costs $4, so it won't break the bank.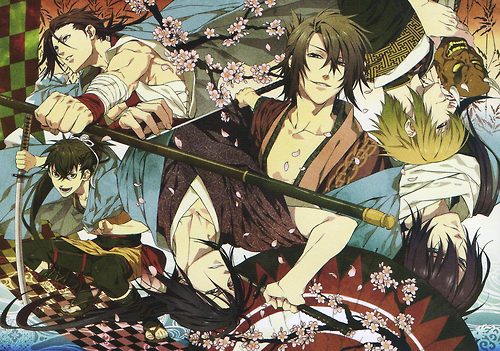 Hakuoki series (PSP, 3DS) – One of the few major official otome game releases in English, Hakuoki is a must for all serious fans of the genre. Fully voiced in Japanese and taking place during the Edo period in Japan, the game is a great example of the kind of otome visual novels that are currently all the rage in the land of the rising sun. If samurai warriors aren't your cup of tea, you may want to try Aksys Games's other otome release, Sweet Fuse: At Your Side (PSP/PSN), instead.
Of course, there are many, many more games than the couple I've listed here, but it would simply be impossible for me to include them all! Here are a couple more titles you may want to check out: Dandelion (PC, Mac), Aselia the Eternal (PC), Absolute Obedience, Persona 3 and 4, and any entry in the aforementioned Harvest Moon and Rune Factory series. There's also tons of free content available from last year's Pulse Pounding Heart Stopping Dating Sim Jam! Finally, for folks who want to brush up on the classics, both the Angelique and Tokimeki Memorial series are great places to start. If you're still having trouble finding something you'd like to play, let me know in the comments so I or someone else can help you out!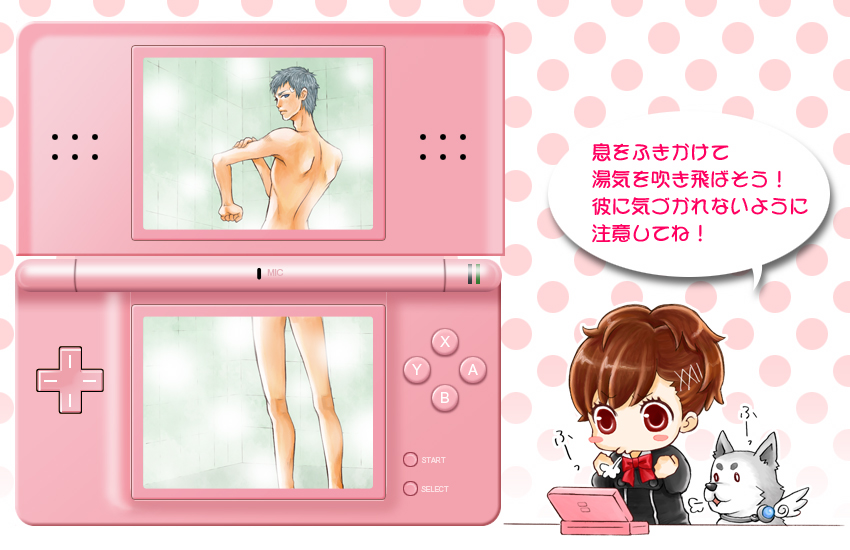 It's easy to participate in the February Dating Sim Game-Along – all you have to do is play and write about dating sims in some form, be it on your blog, Twitter, or elsewhere! If you're using Twitter, Tumblr, or Instagram (or some other newfangled social media that also uses hashtags), please use #DatingSiMonth so that I can keep track of your submissions and include them in my weekly compilation posts. Of course, you're also welcome to submit podcasts or any other critical work to the Game-Along – as long as you're talking about dating sims, virtually anything goes!
I hope you're all ready to date some cuties and share your experiences come February! I've got a pile of Japanese otome games and Katawa Shoujo calling my name, so I, for one, am all set!