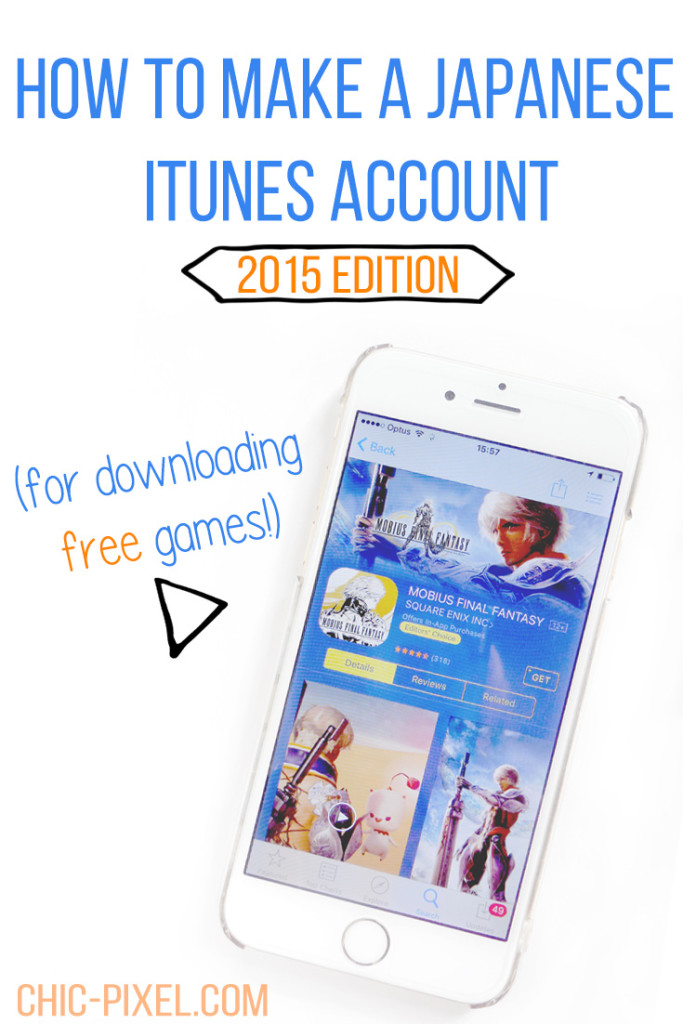 The Japanese App Store is a treasure trove of free games you can download and play, even if you don't know Japanese. Back in 2011, I published a tutorial on how to make a Japanese iTunes account without registering a credit card, and it continues to be one of my most popular posts. Though the process is largely the same, my original post was long overdue for an overhaul, so allow me to present… "How to Make a Japanese iTunes Account to Download Free Apps," the 2015 edition! Read on and you'll be downloading all sorts of free Japanese apps in no time!
Update 14/08/2017: Please note that this guide was created in 2015 and may not reflect the current method required to create an account. I have received a number of emails regarding an error that appears during the new verification process. Unfortunately, I do not know why this error occurs or how to rectify the issue. 
First, open iTunes on your computer and go to the App Store. On recent versions of iTunes this may be slightly confusing, so make sure Apps is selected from the drop down menu on the lefthand side, as pictured below. Otherwise, it defaults to the iTunes Store, which will force you to register a credit card.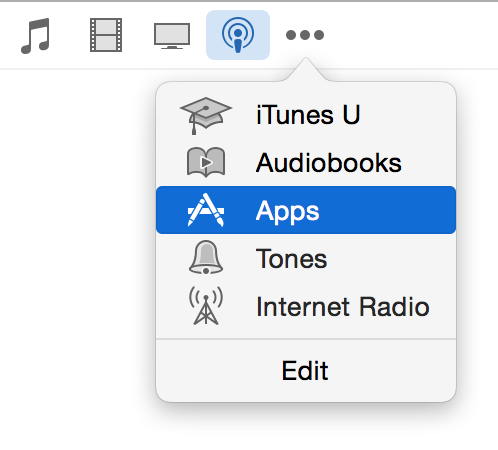 Once you're in the App Store, scroll all the way down to the country flag at the bottom right of the page. Click it, and select Japan from under Asia Pacific to switch to the Japanese App Store.
Now, search for a free Japanese app. It doesn't matter which one since you won't be downloading it right away, but by clicking on a free app you will not be required to enter a credit card when you make an account. Try searching for "Mobius Final Fantasy" and it should show up in the results. Click "get."
You'll then be prompted to sign in to your account, but since you don't have one yet, select "Create Apple ID." The next screen welcomes you to the iTunes Store. Click "continue" at the bottom righthand corner and agree to the terms and conditions.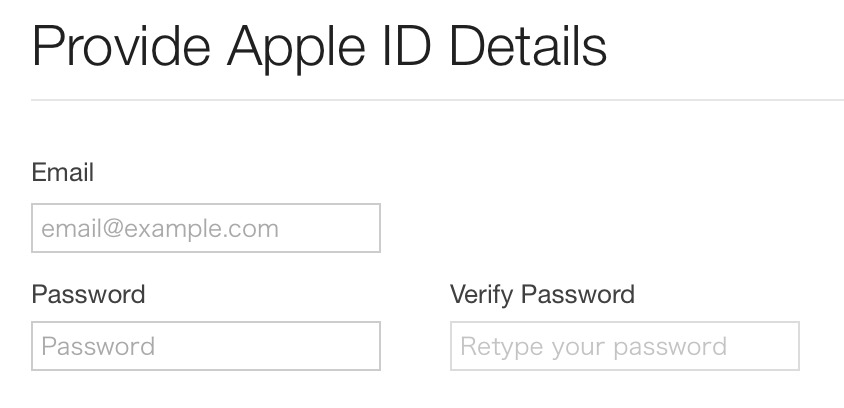 To create an account, use an email address that is not already linked to an Apple ID/iTunes account in another region. If you already have one Gmail email address, an easy way to make a second one is to add one or more periods to your original address. For example, if my email was chicpixel@gmail.com, I could register chic.pixel@gmail.com or .chic.pixel@gmail.com. While they count as a different account, they'll still direct to your primary address.

The next page will ask you to provide a payment method, but if you've followed the instructions up until this point, "none" should be the final option. Select this so you don't need to enter a credit card!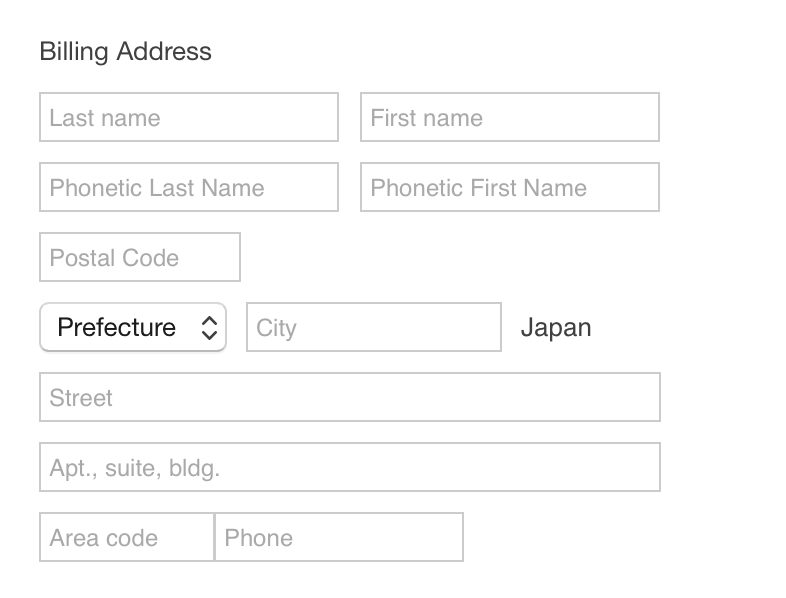 Since your name likely isn't Japanese, just enter it again when it asks for the phonetic version. Then, for your billing address, I suggest using a random Japanese address of a hotel or other similar institution. Alternatively, if you have a Tenso forwarding account (which is free to sign up for and great if you ever want to buy something from Japan), you can enter that address. To save you time, here is an example address you can use to register for your own account:
Postal Code: 160-0023
Prefecture: Tokyo
City: Shinjuku
Street: 6-Chome
Apt., suite, bldg.: 6-2 Nishi Shinjuku
Area code: 03
Phone: 3344-5111
(if you're curious, this is Hilton Tokyo's information)
Finally, select "Create Apple ID"! You'll receive an email to the address you registered. Click on the link provided to verify your address and finish the account creation process.

Congratulations, you now have a Japanese iTunes account! Now you can sign in on your iPhone or iPad. To do this, just open the App Store and click on featured on the far left. Then, scroll down to the bottom and you'll see the Apple ID you're currently logged in with. Tap on that, select "Sign Out," and then sign back in with your new Japanese ID. It will automatically switch you to the Japanese store.
Update: If instead of creating a new account you receive an error that reads: "For assistance, please contact iTunes support," please wait 24-48 hours and then try again. Unfortunately this appears to be a recurring issue that happens occasionally.
Whenever you want to switch back, just repeat the same process and sign back in to your other account! Alternatively, if you don't want to bother with switching accounts on your devices, you can just download apps on your computer and transfer to your iPhone/iPad by connecting your device and syncing the downloaded apps.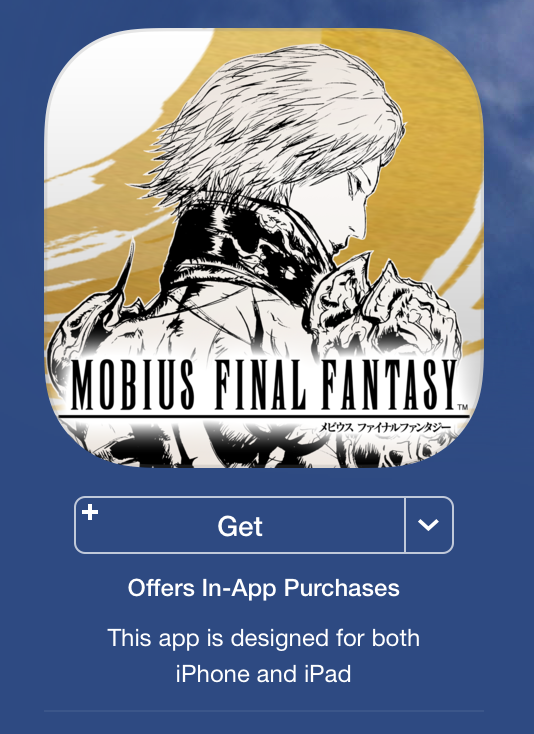 Now you can download Japanese apps to your hearts content! Some suggestions to get started: the aforementioned Mobius Final Fantasy, Yowamushi Pedal Puchitto Racers (search 弱虫ペダルぷちっとレーサーズ), Final Fantasy Grandmasters, Kingdom Hearts Unchained χ  [Key] (search キングダムハーツ アンチェインドキー), or Ai Chuu (search アイ☆チュウ). I've provided links to guides on how to play each of the games should you decide to try them out!
Finally, if you decide you want to make purchases, you can without a Japanese credit card by purchasing iTunes credit from online retailers such as JapanCodeSupply. Thanks for reading, and happy downloading!