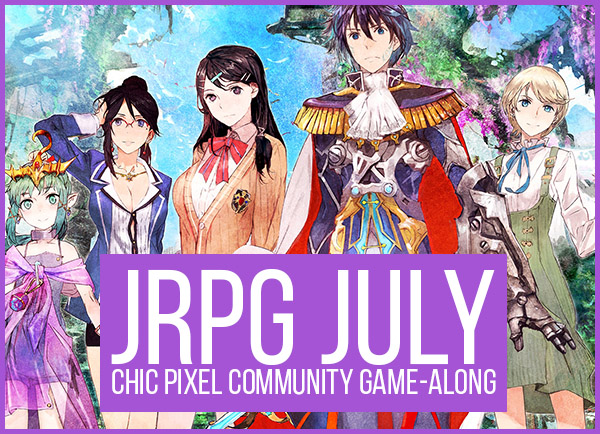 July is nearly upon us, and that means it's time to start picking out games for JRPGS July! Created as part of my monthly Community Game-Alongs, JRPG July has proved to be the most popular theme by far. I'm excited to see what everyone plays throughout the month!
But first, allow me to explain the rules: to participate in JRPG July, simply play a JRPG. That's it! But to get the most out of the festivities, share your experiences and connect with other participants by tagging your posts with #JRPGJuly on social media. You don't have to stop there, though – why not share a blog post, podcast, or gameplay video, too? The goal is to get as many people playing and enjoying JRPGs as possible, so do spread the word!
Since July is often a slow release month, this is a great time to knock off some games in your backlog, but there are also a lot of great JRPGs that have recently come out or will be coming out in July. Below are a few you might want to check out, but you can also head to the 2014 and 2015 JRPG July posts for more recommendations!