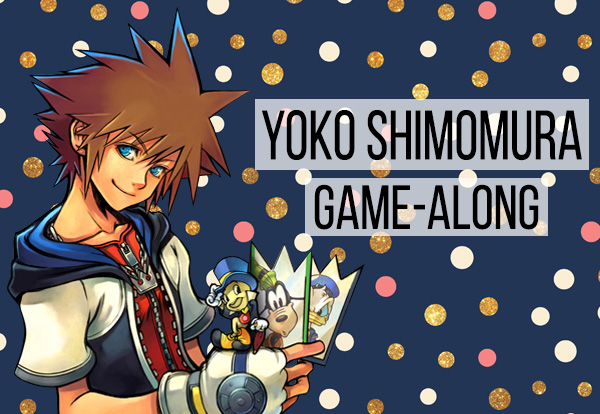 All of a sudden, here we are at the last Community Game-Along of 2015! For this occasion, I wanted to do something a little special… So, for the first time ever, this month's theme is a video game composer! I'd like to highlight Yoko Shimomura, a Japanese composer who is most famous for her work on the Kingdom Hearts series, but you've probably heard her melodies in one of the many games on her resume. If you'd like to learn more about her amazing career, check out the Shimomura episode of the M-Disk Playlist podcast I guested on a few months ago!
If you'd like to participate in the December Game-Along, just play a game featuring music composed by Yoko Shimomura (it can even be just one track, we're flexible here at Chic Pixel). It wouldn't be a Game-Along without social media integration, so use #ShimomuraMonth to share your experiences with others! Some folks have already been posting their favorite tracks and game recommendations, so be sure to join in – photos of games featuring Shimomura's music, let's plays of your chosen title… there are countless ways to participate! If you can't decide what to play, here are a few titles worth checking out that aren't Kingdom Hearts: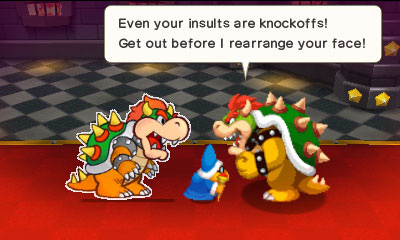 Mario & Luigi: Paper Jam (Nintendo 3DS) – Let's start with something topical! Yoko Shimomura has done the music in all of the Mario & Luigi games, with Paper Jam being the latest entry in the series. Well, it just so happens to be releasing in December in Japan in Europe! Sorry, North America, but you'll have to wait until January for this one. If you're itchin' to play a Mario & Luigi game in the meantime, you can get some of them on the Wii U's virtual console, or try the previous entry on the 3DS, Dream Team Bros.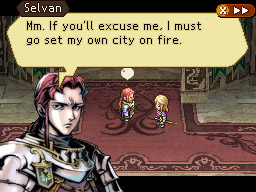 Radiant Historia (Nintendo DS) – For a recent but more traditional JRPG, try Radiant Historia. Though it went largely under the radar when it was originally released, it's extremely well regarded and will definitely scratch any RPG itches you might have. I still haven't had a chance to boot up my copy, so I can't say much more than that, but I don't think it'd disappoint!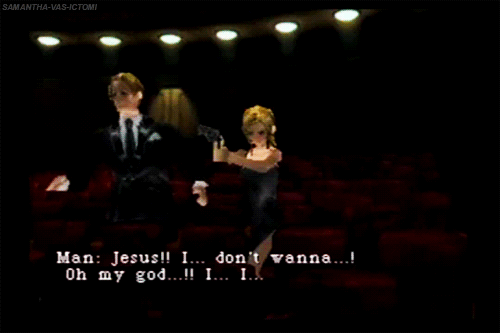 Parasite Eve (PSone) – Though still an RPG (Shimomura's forte), Parasite Eve was unique for taking aspects of horror titles such as Resident Evil and transforming traditional role-playing game mechanics. The creepy cool soundtrack is also one of my personal favorites! If you've played the first game in the series and would like to check out the others, keep in mind that Shimomura did not compose II, but did return for the less stellar 3rd Birthday on PSP.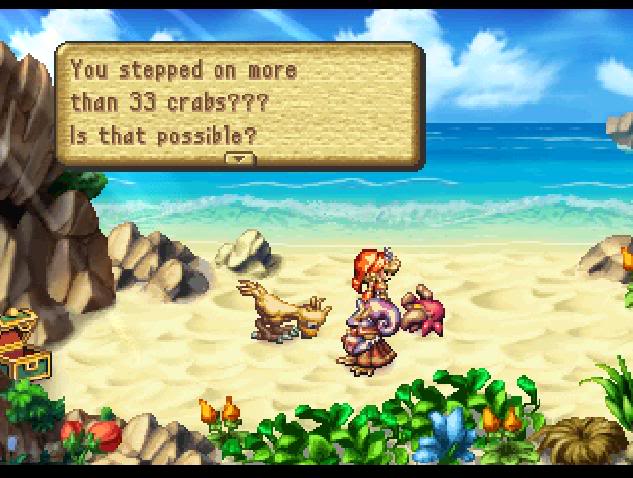 Legend of Mana (PSone) – Though Legend of Mana has not been received as favorably as previous titles in the series, many point to it as one of Yoko Shimomura's strongest soundtracks. This also happens to be the game I'll be trying out this month, since I've never played it! Wouldn't it be fun to join in a playthrough with your pal Anne?
Of course there are many more possibilities, and there's definitely nothing wrong with celebrating with a little Kingdom Hearts goodness! What will you be playing this month?