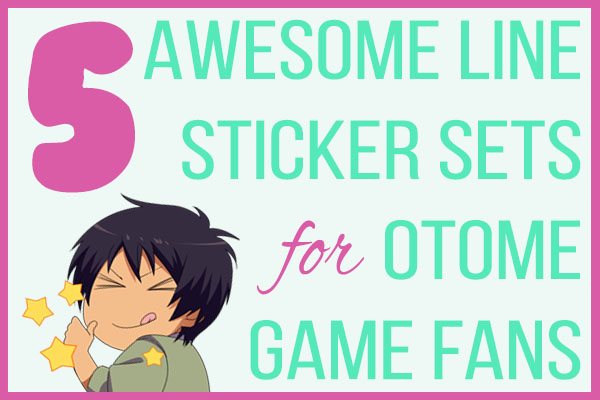 LINE may still be relatively unknown in the west, but the messaging app's vast array of adorable stickers and themes has taken already Japan and much of Asia by storm. From Rilakkuma to Hatsune Miku to nearly every Disney character you can think of, these illustrated reaction images make chatting constantly adorable and fun. If you aren't using LINE already, you can download it for free for iOS or Android and start using the free sticker packs right away. Once you've made an account, you can even install and sign in to the app from your PC or Mac!
With the recent addition of the Creator's Store, now anyone can create and market their own sticker sets. The unfortunate side effect of this is that there is no real way to easily find what's available looking for, and most Japanese creators do not share their sticker release announcements in English. While you can do a simple keyword search, they often gives hundreds of results to wade through!
The good news is, if you're into otome games like me, there are actually a plethora of official stickers available. Since they're so hard to keep track of, I thought I'd highlight five of my favorite sets so you can make sure to add them to your LINE library. If you want to see more, let me know in the comments and I'll whip up a part 2!