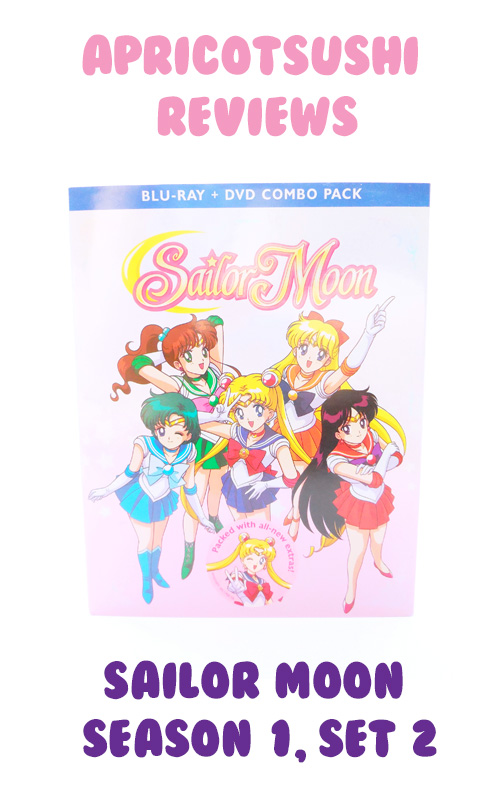 Back in December of last year, I was thrilled to finally review the Sailor Moon Season 1, Set 1 Limited Edition Blu-ray/DVD Combo Pack released by Viz Media with enhanced visuals, new dub, and additional bonus features. Now, season one of the iconic shojo anime finally comes to its conclusion in Set 2, containing episodes 24-46. While the release doesn't fix the visual issues that plagued Set 1, however, the second half of the first season reminds me why I still adore Sailor Moon to this day.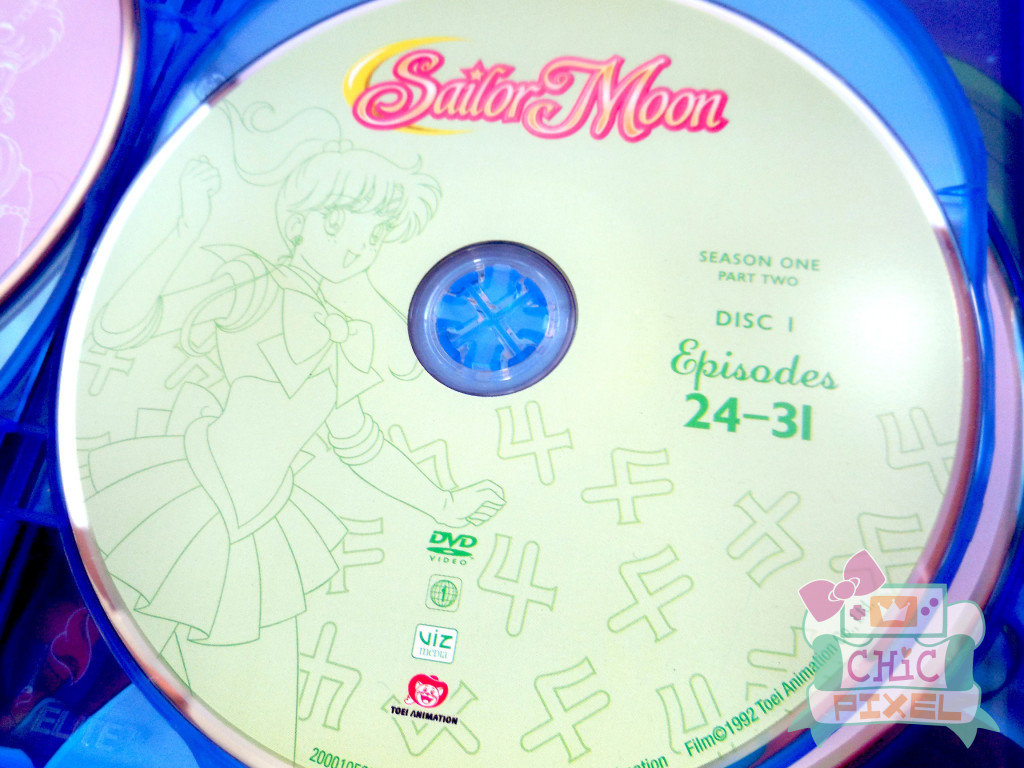 Just as in Set 1, the Sailor Moon Season 1, Set 2 BD/DVD Combo Pack includes three Blu-rays and three DVDs in a slim case, each adorned with a nice design depicting one of the sailor scouts. While I don't want to dwell on the picture quality, as I covered it extensively in my review of Set 1, it's important to note that while there may have been some slight tinkering done, I didn't see any major improvements in this set overall. It's a shame, and I really hope Viz can work on fixing some of the graininess and ghosting I noticed for the second season. If you are personally bothered by these kinds of issues, I would highly suggest opting for the DVD release over the more expensive Blu-rays.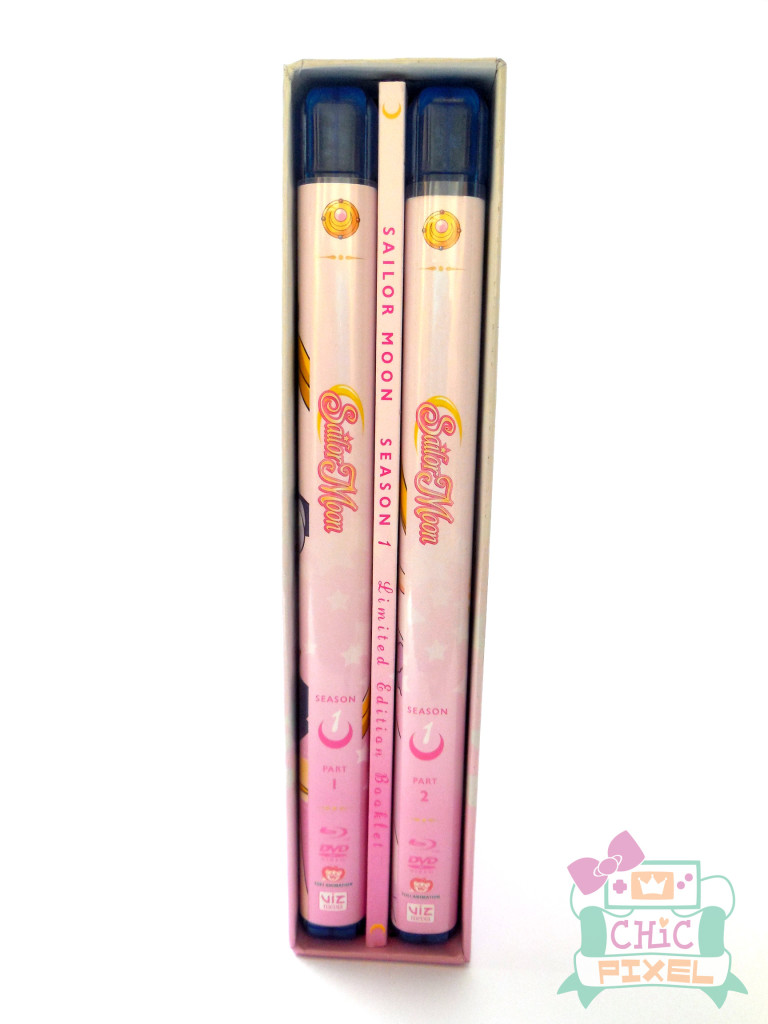 As you can see, Set 2 of the BD/DVD Combo Pack is really meant to be stored with Set 1, which included the box and Limited Edition Booklet. Now that I have both sets, it makes a lovely package overall!
Since I focused pretty heavily on the physical aspects of the Set 1 BD/DVD Combo Pack in my previous review, I won't bore you with the same details, but rather assert that while I was a little lukewarm on the opening episodes of Sailor Moon season 1, this second half has reminded me of everything I adore about the series. The first episode in the set starts off with the unfortunate death of one of the main villains of the series so far and the devastation it causes a certain love interest, while the second to last episode shows the actual death of the sailor scouts at the hands of Queen Beryl, which was cut from the original North American release. But the surprisingly morbid aspects of Sailor Moon are still relatively few and far between when you have so many other fun things going on, such as the introduction of Sailor Jupiter and Sailor Venus, two of my favorite scouts (though who am I kidding, I love them all!). It's in these episodes that you finally get to see the girls grow into the dynamic team that the series is known for.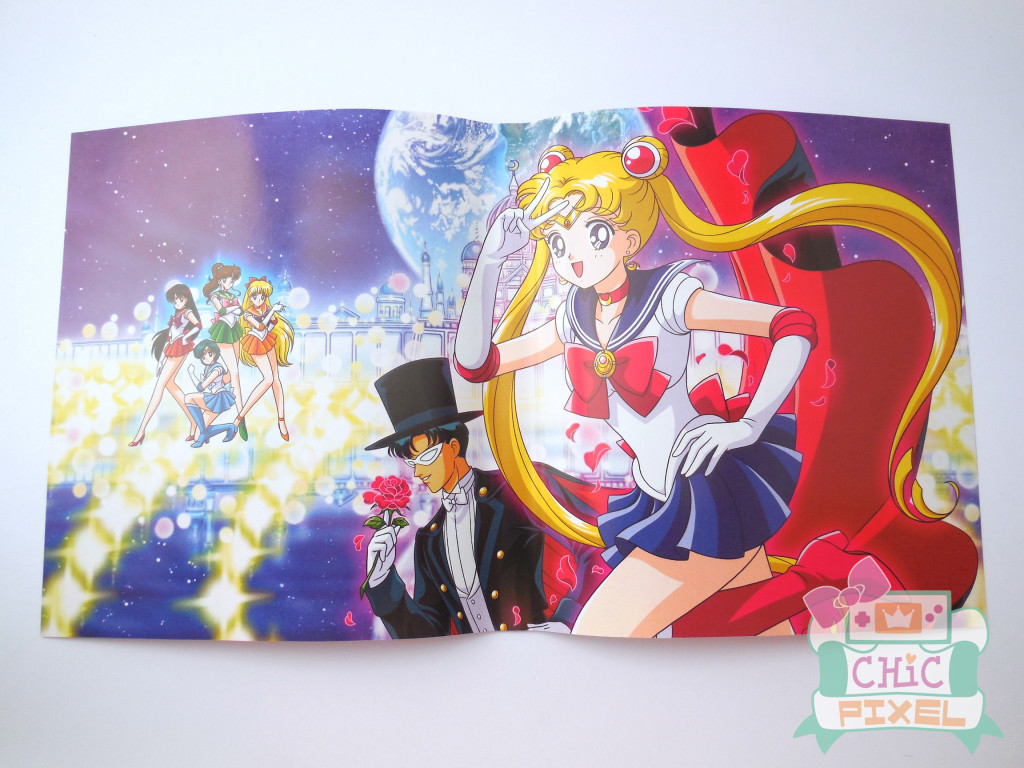 The Sailor Moon Season 1, Set 2 BD/DVD Combo Pack also contains a number of special features such as convention coverage, and has the same dual Japanese/English audio options as Set 1. I'm continuing to enjoy the new English dub, though I find myself generally gravitating toward the Japanese audio, as that's how I usually tend to watch anime. The special features are fun to watch through once, but are nothing particularly stellar, and ultimately not very memorable. With the continued quality issues of the Blu-ray release, it makes it difficult to unanimously recommend the Sailor Moon Season 1, Set 2 BD/DVD Combo Pack, but those who bought Set 1 will be happy to complete their collection. Most importantly, Set 2 is where Sailor Moon really comes into its stride, and was a complete joy to watch from that standpoint. I look forward to Sailor Moon R!