Now that the RegionThree exploit makes region-free 3DS gaming a reality*, you may be wondering how you should utilize this newfound power. Well, what better way than to import some cool Japan-exclusive 3DS games? Keeping import friendliness in mind for those who know little to no Japanese, I've compiled a list of 10 great Japanese 3DS games worth checking out!
*Before reading on, head over to the full news post to learn how to use the RegionThree exploit on your 3DS and whether your system is compatible. While this isn't a complete region-free gaming solution, it's a great way to try out a few Japanese games before you decide to commit to importing a whole system! Note: RegionThree no longer works, but there are other exploits available for playing region free games on 3DS.
1. Taiko no Tatsujin: Don to Katsu no Jikuu Daibouken – It's hard to go wrong with a Taiko no Tatsujin game. If you like rhythm games, Japanese music, and cute characters, any titles in the series are sure to please. The song list for this one includes "Mottai Night Land" by Kyary Pamyu Pamyu, the iconic opening theme from the Attack on Titan anime, a number of famous Vocaloid songs such as "Senbonzakura," a Monster Hunter 4 medley, and much more! While it's the latest in the 3DS Taiko no Tatsujin games, its predecessor, Chibi Dragon to Fushigi na Orb, is also worth checking out and is generally cheaper. [Japanese level: Easy]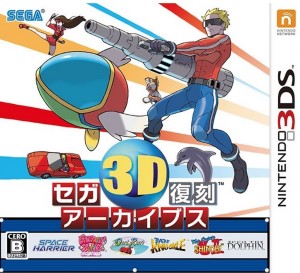 2. SEGA 3D Fukkoku Archives – While the 3DS ports of classic SEGA titles are available for individual purchase digitally outside of Japan, you can't deny that this boxed release, featuring art by none other than Ken Sugimori of Pokémon fame, is something to be jealous about. Since the games included, 3D Space Harrier, 3D Fantasy Zone, 3D OutRun, 3D Streets of Rage, 3D Shinobi II, 3D Ecco the Dolphin, and bonus Master System titles Outrun 3D and Streets of Rage 3D, are all classics, it's likely you already know how to play them, making it a relatively easy compilation to import. [Japanese Level: Easy]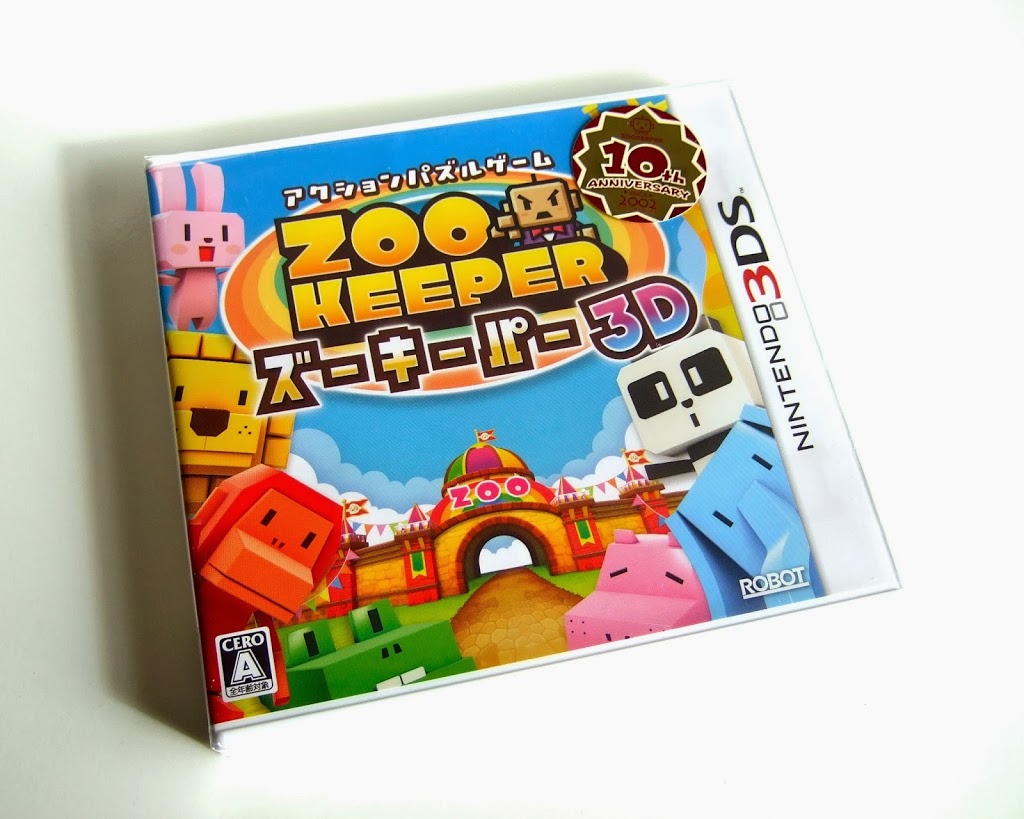 3. Zoo Keeper 3D – Aside from Zoo Keeper's adorable art style, what's the reason to pick up this game over any of the previous iterations? Well, as always, it's a great match three game, but this time it adds new modes and graphical updates that keep the game fun and fresh. And would you believe this 3DS game even comes with a manual?! It's a darn shame that it was never localized, but thanks to RegionThree, you can now play it anyway! [Japanese Level: Easy] 

4. Oresama Kingdom: Ikemen Kareshi o Getto Shiyo! Moe Kyun School Days – Yes, that's this game's complete title, and yes, I really am recommending it on this list. There aren't very many dating sim-type games on the 3DS, but this game adaptation of a shojo manga series is both cute and uses relatively easy Japanese, making it great for learners. Even if you can't speak a lick of Japanese, swooning over cute anime boys transcends language boundaries. And you can't tell from the above image, but the cover sparkles. [Japanese Level: Easy/Medium]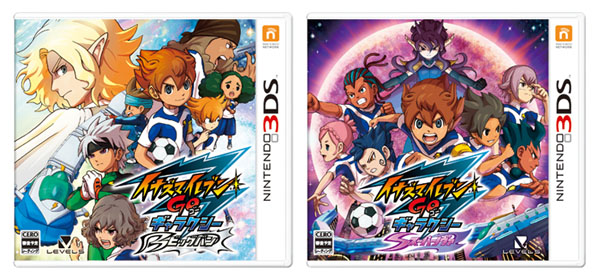 5. Inazuma Eleven Go: Galaxy Big Bang and Supernova – For those looking for a relatively entry-level JRPG, the Inazuma Eleven series is a great place to start. The first game is available on the 3DS eShop in North America, so you can always try it out to get the gist of the games before importing, but keep in mind that it was originally developed for the DS, whereas Go: Galaxy is exclusive to the 3DS. Big Bang and Supernova have minor differences, similar to Pokémon games, so just pick the one with the characters that appeal to you most. Both games are available for less than $8 each, so either would be a great place to start your Japanese 3DS import collection! [Japanese Level: Medium]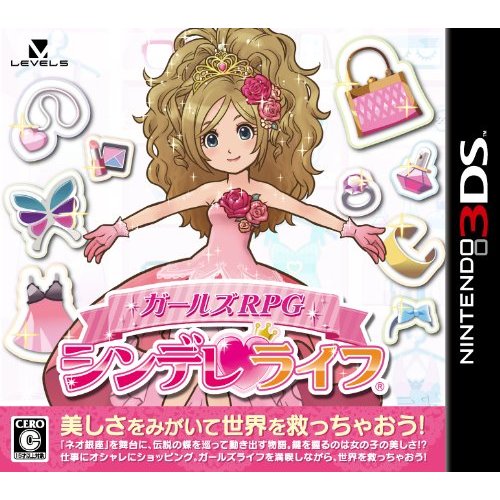 6. Girls RPG: Cinderellife – This game, while not generally regarded as being particularly good, is the kind of title that just begs to be experienced. Developed by Level-5 of Yokai Watch and Professor Layton fame, this cute title is a hostess simulator, meaning you spend your time dressing up your avatar and doting on male customers while making conversation and pouring expensive drinks. Hostess clubs, while not as seedy as some westerners may imagine, are not exactly kid-friendly venues, making it particularly strange that Level-5 aimed this title at young girls. Really, it needs to be played to be believed. [Japanese Level: Medium]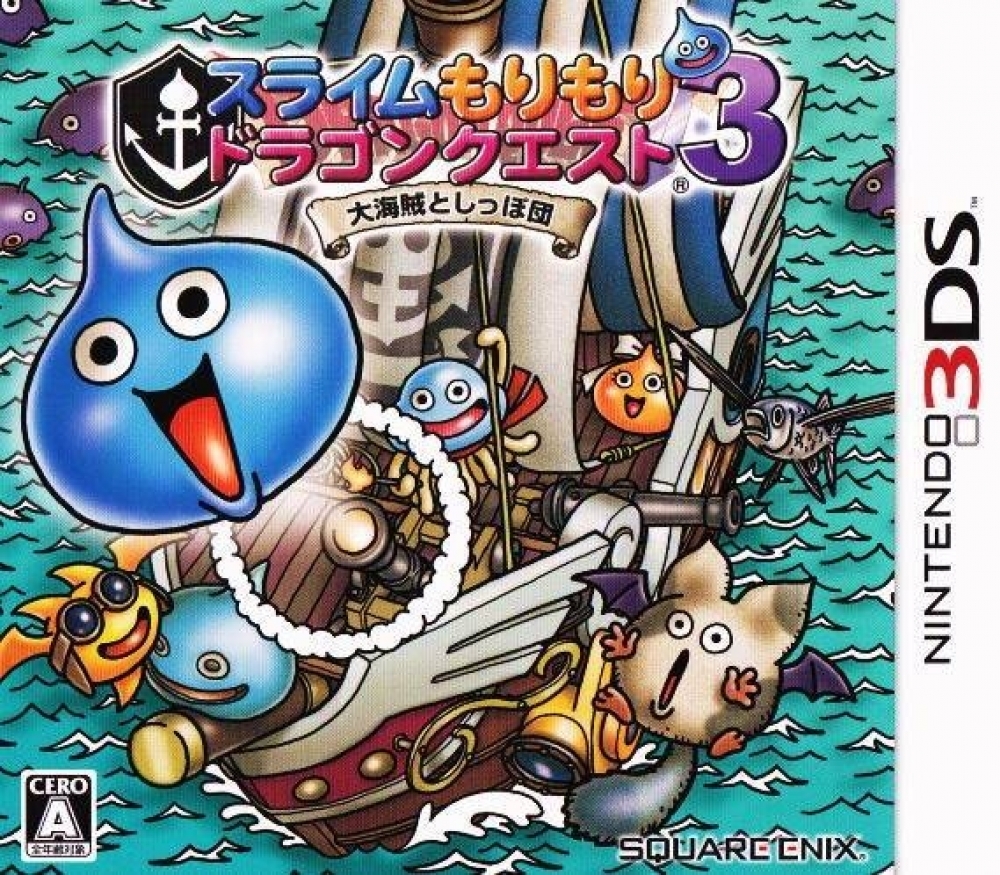 7. Slime Mori Mori Dragon Quest 3: Daikaizoku to Shippodan – Dragon Quest has been hit really hard in recent years on the localization front. There are a whopping five Dragon Quest titles for the 3DS that have not come out in English, with at least one more on the way. For the purpose of this post, however, I'm going to recommend the most recent Slime Mori Mori title, which is the most accessible title available on the 3DS for those who have limited Japanese knowledge. Unlike the last game, which was the only title in the series to get an English release, this time Slime protagonist Rocket is in charge of his very own ship, which he sails around, battling enemies. Otherwise, gameplay is very similar to Dragon Quest Heroes: Rocket Slime for the DS, so if you have experience with that, you'll have no trouble getting the hang of this one. [Japanese Level: Medium]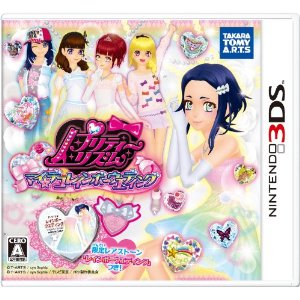 8. Pretty Rhythm: My*Deco Rainbow Wedding – If there's one genre of games that has found a home on the 3DS in Japan, it's sparkly dress-up titles with rhythm game elements. Pretty Rhythm and Aikatsu!, both extremely popular series for young girls in Japan, have a number of titles available on the 3DS, but I'm recommending this one because it's generally on the cheaper side. For all its silliness, I had good fun with the Japanese eShop demo, so if you like light rhythm games mixed with fashion and cute mascot characters, this one might be worth picking up.  [Japanese Level: Medium]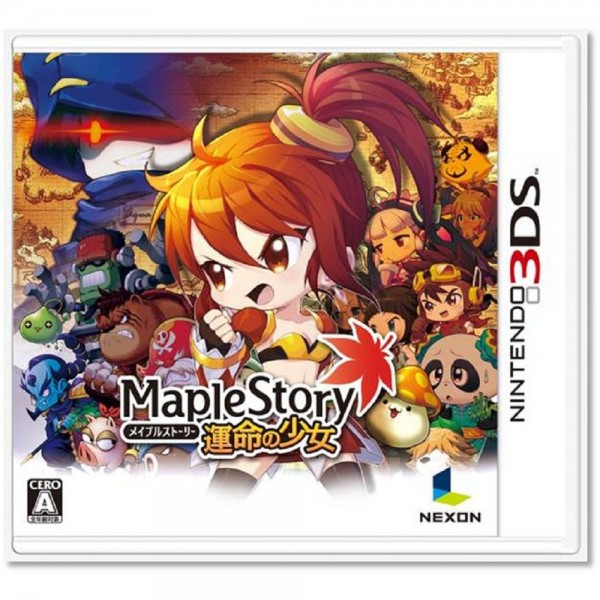 9. Maple Story: Unmei no Shojo – Fans of the Korean MMORPG Maple Story will unfortunately most likely never get to see the second portable iteration in English, so if 2D side-scrolling RPGs are up your alley, this game should be on your list. While it is an RPG, making it difficult to recommend to players without at least a little Japanese knowledge, it may be possible to power through the action-based combat if you have previous Maple Story experience and a little tenacity. [Japanese Level: Medium/Hard]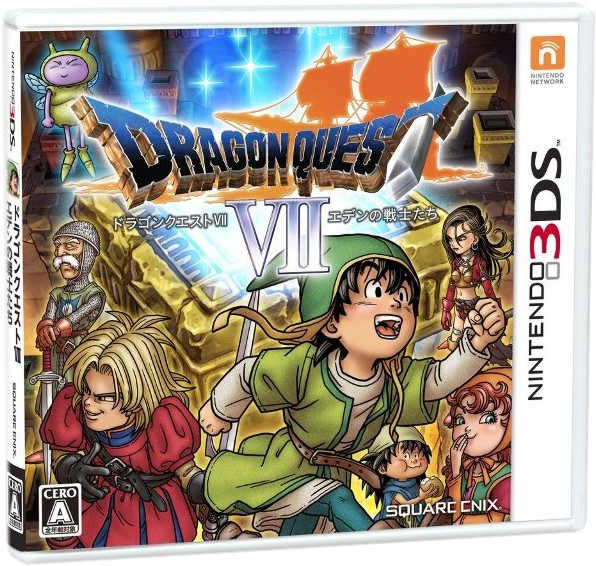 10. Dragon Quest VII: Eden no Senshitachi – Did you really think I could write an article about import 3DS games without including Dragon Quest VII? While I almost didn't want to include two Dragon Quest games, it's clear that this is one of the most-requested 3DS games for an English localization, and sadly, based on Square-Enix's response so far, it's very unlikely to happen. [Update: An English version is now available] If you're a Dragon Quest fan you may have already played the original Dragon Quest VII, but for those who haven't, I'd suggest a higher level of Japanese proficiency before attempting to tackle an RPG like this. The game does have furigana, though, so it may be a good pick if you're looking to try your first RPG in Japanese. [Japanese Level: Hard]
Well there you have it, 10 great Japanese 3DS games worth importing! There are definitely many more titles out there, but hopefully this list helps you start your importing journey.
Note: All games on this list are 3DS-exclusive titles that have already been released and have no announced or anticipated plans to be released in English in the future. For the purpose of this post, I've decided not to include titles that can be bought on platforms that are already region free, or haven't been released yet. Using the RegionThree exploit disables online play, so I have not included games with a heavy online component or titles that rely significantly on access to DLC (such as Daigasso! Band Brothers P).