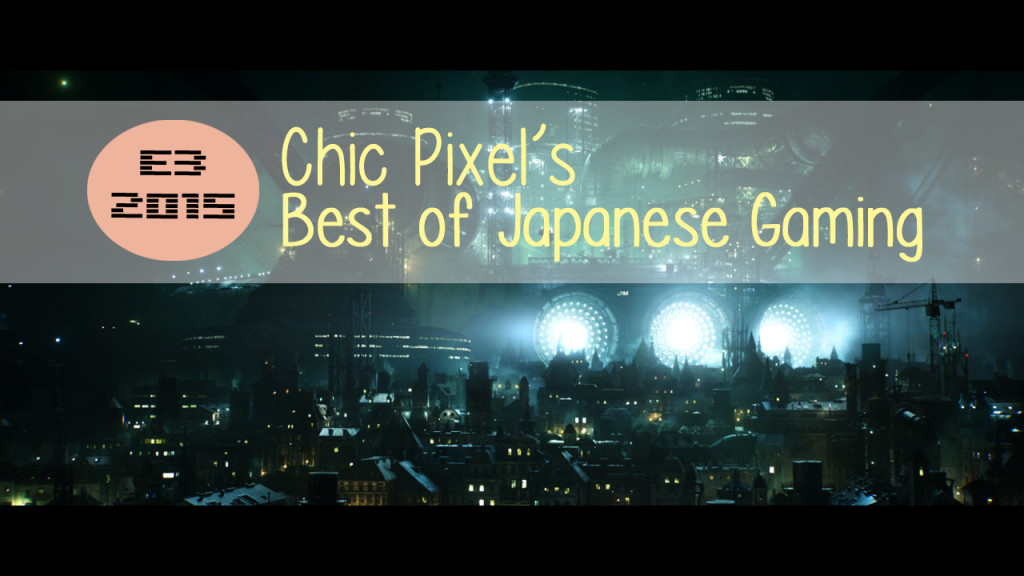 Things have been relatively quiet over here at Chic Pixel for the past few days, but who wants to read my latest three month late review or post gushing over Japanese merchandise when the biggest gaming event of the year, E3, is underway? While the expo will continue to offer new gameplay videos and hands-on features for those at the event throughout the week, now that we're past the majority of the big presentations, I thought I'd take the opportunity to round up my favorite moments related to Japanese gaming.
You'll probably see a lot of similarities to other lists floating around (how can I not mention the Final Fantasy VII remake bombshell?), but you won't get to hear my personal take on all the exciting news anywhere else!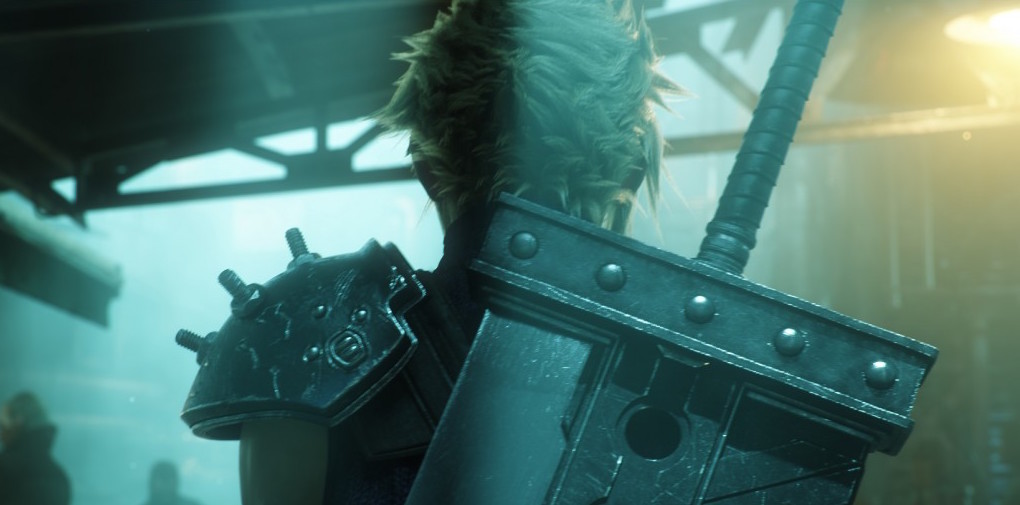 Final Fantasy VII remake – It's hard not to be excited for the first official reveal of a game Square Enix has been teasing on and off for a number of years now. Like many in their late 20s/early 30s, Final Fantasy VII was my first RPG and holds a special place in my heart. While I will admit that a remake of this title was not high on my priority list, I'm definitely intrigued by the places Square Enix could go with the game. Of course, there's also the side of me that fears how it could all go horribly wrong, but at least we'll get to see Red XIII's luscious fur lovingly rendered in all its glory. Also, fully orchestrated soundtrack, please?!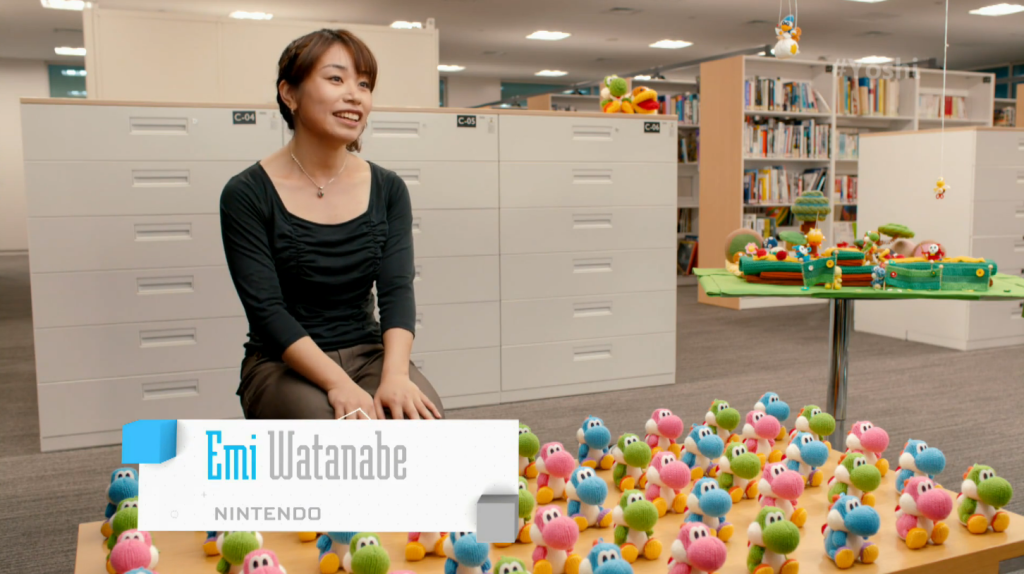 Emi Watanabe on Yoshi's Woolly World – There was a lot of chatter about Nintendo's E3 content being a little lackluster, and while I do agree that it was a shame that they didn't unveil a huge bombshell à la Square-Enix, I think they did a great job illustrating the fun factor of their lineup. One of the highlights of the Nintendo E3 2015 Digital Event for me was when software planner Emi Watanabe sat down to talk about the amigurumi Yoshi prototypes she made for the Yoshi's Woolly World team that ultimately inspired the new yarn Yoshi amiibo line. What is cooler than a talented bilingual Japanese woman who crafts in her free time? This segment was seriously inspiring. I think I have a new role model.
The Kingdom Hearts III trailer – I wouldn't consider myself a hardcore Kingdom Hearts fan by any means, but I enjoy the series enough that I'll play the new installments and follow news regarding their development as it comes out. I was certainly not, however, prepared to be as blown away by the new Kingdom Hearts III trailer as I was! The new neon summon animations were breathtaking, and I am thrilled that they will be adding a Tangled world to the game, as it's one of my favorite recent Disney films (yes, I liked it more than Frozen). While Kingdom Hearts III still doesn't have a release date, this latest footage has got me really excited to play it when it does eventually come out.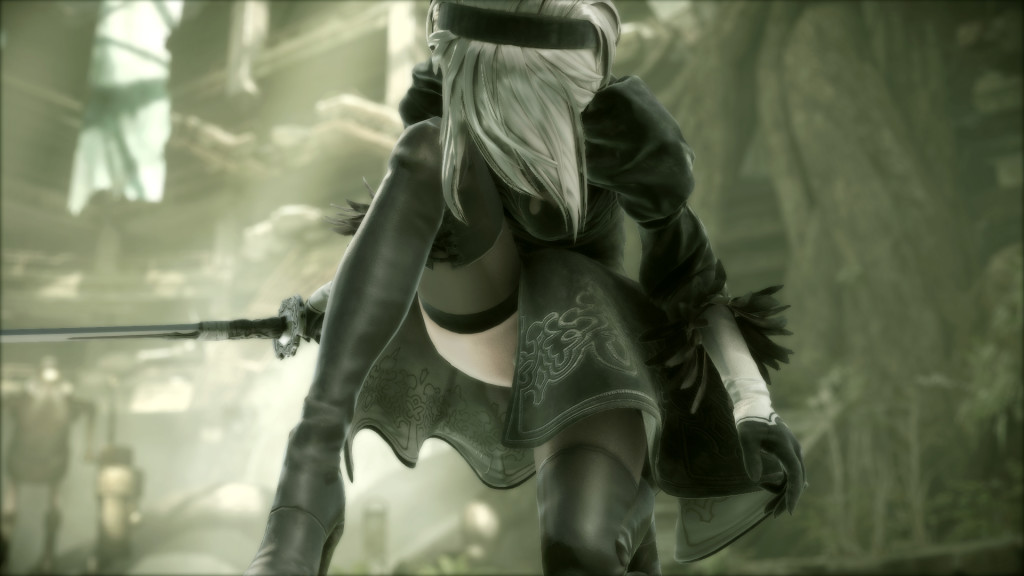 Nier 2 – More than the Final Fantasy VII remake reveal, this announcement takes the cake for being most out of left field. Who on earth expected there to be a sequel to Yoko Taro's cult PS3 hit Nier? The first game got rather abysmal reviews, but has been widely praised by fans for a number of years. Still, I don't think anyone could have predicted that a sequel would ever get green-lit. Not only that, but Platinum Games, known for the amazing Bayonetta series, will be assisting with development! I imagine the combination of Yoko Taro at the helm and Platinum Games handling gameplay will ensure a game that not only has an amazing story and characters, but great gameplay to back it up. Now I really need to brush the dust off my copy of Nier! (I highly suggest checking out this article for some interesting information on Nier 2, including the fact that it will have three protagonists)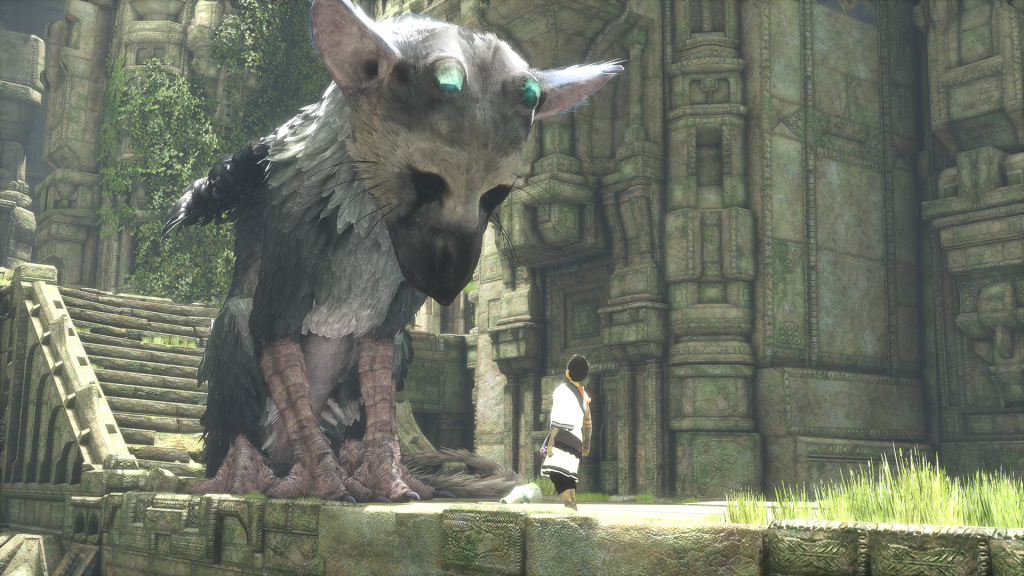 The Last Guardian still lives – I happen to be one of those people who originally bought a PS3 partially because of The Last Guardian, so even though I never regretted the purchase, it's always been sad to see the game stuck in development hell. The fact that Sony started off their press conference with a brand new six minute trailer really set the tone for the duration of the event in a great way. While I'm skeptical about whether the game will actually come out on PS4 next year, or if it can possibily be as brilliant as Ico or Shadow of the Colossus after such a long time in development, one thing's for sure – I'm still loving what I saw in the trailer.
So, there you have it – my five favorite moments related to Japanese gaming at this year's E3. Before you storm into the comments demanding blood due to my not mentioning Shenmue 3, I'm sorry to say that I never played the Shenmue games, nor feel any personal attachment to that particular announcement (but I'm certainly happy for those who are!). I think it's safe to say, though, that Square-Enix worked very hard this E3 to show fans that they are listening, and I really hope they continue to do so.