Happy new year and welcome to the first Sunday Spotlight of 2016! This week I wanted to highlight an internet friend who is very inspirational to me (and I am secretly hoping to channel more in 2016). Natsukigirl always posts colorful photos of their Japanese games, toys, manga collection, and all-around cute stuff, and I seriously can't get enough of it! They can be found in a variety of places on the internet (that I'll link to at the end of this post), but for their photography, I highly recommend their Instagram for tons of cute stuff like this: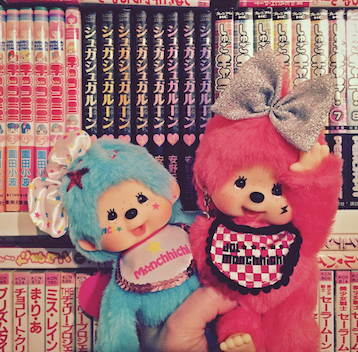 In addition, if you're a fan of Yokai Watch, they make all kinds of content for Watch of Yokai, a Yokai Watch fan site. I admit I haven't been bitten by the yokai bug yet, but natsukigirl's merchandise photos are always super cute!
You can also find natsukigirl on Twitter, Tumblr, and their personal site, in addition to Instagram. Just don't blame me if you suddenly develop an interest in cute Japanese dolls and Yokai Watch medals!