For this week's Sunday Spotlight, I wanted to do something different and highlight a Kickstarter that needs your help! Pied Piper, Inc. is passionate about bringing the classic shoujo anime Skip Beat! to a wider audience with an official North American DVD release, and after a rocky start as an Indiegogo campaign, the Kickstarter now has a little over $16,000 left to reach its goal with 6 days left before the campaign closes.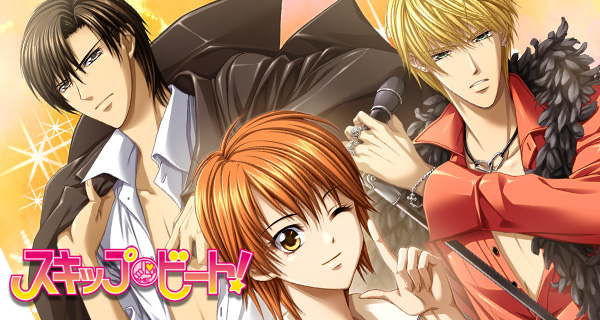 Skip Beat follows Kyoko Mogami who, after being snubbed by her childhood friend and pop star crush Sho, decides to get revenge by entering the show biz herself. If you're looking for a series with a lot of heart and a strong heroine, this is it! Ann of Pied Piper, Inc. is adamant that without this Kickstarter, Skip Beat! would remain locked in TV Tokyo's back catalog with no official North American DVD release, which would be a crying shame. The Kickstarter seeks to provide the best DVD release possible, with all-new subtitles and a star-studded English voice actor cast including Vic Mignogna, Robbie Daymond, Grant George, and Erica Lindbeck.
I spoke with Ann about the possibility of other shoujo anime Kickstarters in the future, and she was confident that "if this campaign is successful, we will have demonstrated that fans will rally together to create a high-quality release. There are other shoujo titles in need of rescue. I'm not at liberty to gives names, but I do have my eye on a few titles." So, if you want shoujo anime like Skip Beat! to see more recognition, be sure to help make the Skip Beat! North American DVD release a reality!
Skip Beat! is currently available to stream on Crunchyroll.