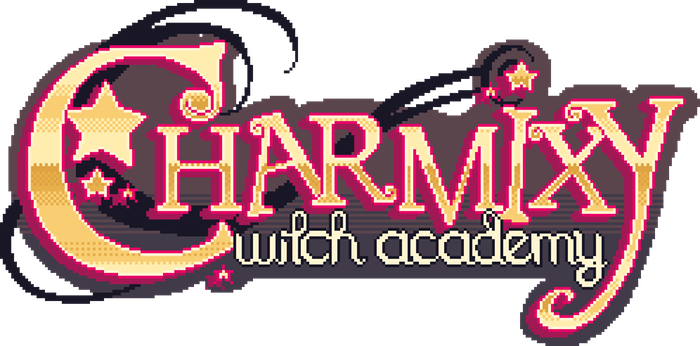 I'm so glad Tess Young, creator of Charmixy: Witch Academy, approached me about covering the game's Kickstarter campaign, because otherwise I might've missed out on this adorable mobile title! Charmixy is a puzzle action game for mobile phones that the developers plan on releasing completely for free if development is funded in order to reach as wide an audience as possible. It even has some romance game elements and a Puyo Puyo vibe… Totally awesome, right?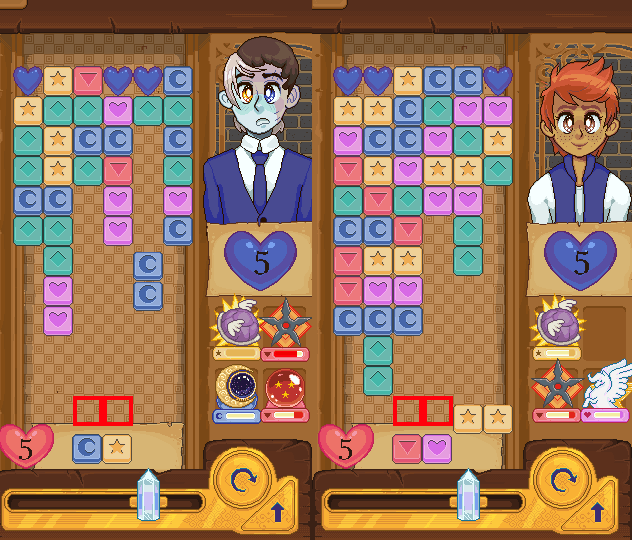 As you can see, the core gameplay revolves around a classic match three-style head-to-head puzzle system, which is expanded on with the addition of customizeable charms. Each player can equip up to four different charms, all with different abilities that aid you in battle. If that sounds fun to you but you'd like to see how it plays, the alpha is available to try on PCs. Unfortunately, I haven't had a chance to play it myself, so if you give it a go, please post your impressions in the comments!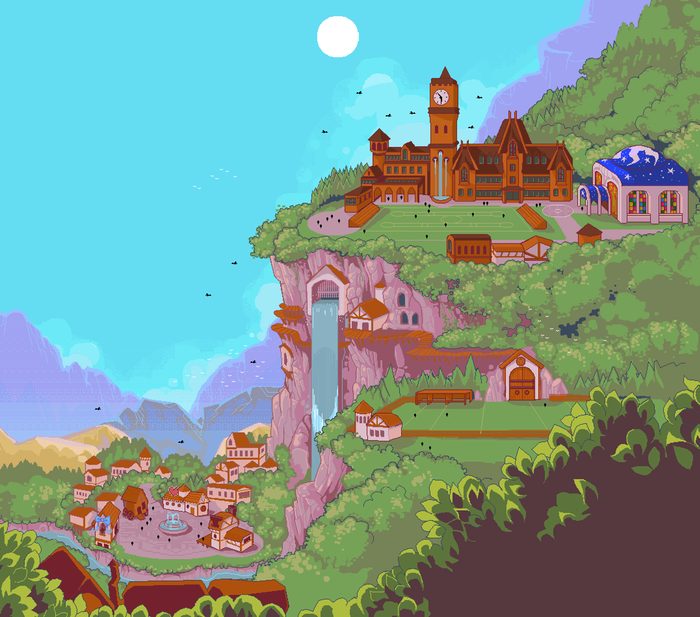 100% free to play, adorable graphics, local multiplayer… There's a lot to like about about Charmixy (Can I admit I keep typing "Charminxy"?), but one aspect detailed on the Kickstarter page really sticks out to me:
In Charmixy, you play as you! Or at least, you play as the witch version of yourself. You can create a custom avatar of any race, any gender (or no gender), and any magical lineage you like! It's important that you feel comfortable with the way you look… just as long as you wear a school uniform, too (don't worry, it's very cute!)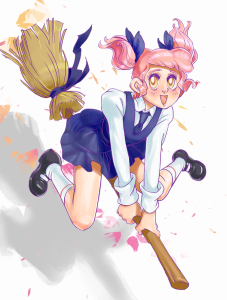 For a game that could be easily marketed to younger players, representation is so important, so it's really great that they're making sure you'll be able to choose any race or gender you want! There are a few brief, vague mentions of romance options in the game, so hopefully the full game would be as varied in romances as it is for player customization.
Unfortunately, the Kickstarter has just 5 days left and still a long ways to go to be fully funded. It may be partially due to the fact that the game will be completely free, considering most game Kickstarters offer the full title at a reduced price for backers as an incentive… But hopefully folks who value getting fun games like this out to younger players (or people like me who just like cute things) will consider lending Charmixy: Witch Academy their support. I know I'm rooting for it!
You can follow the game's development on Tumblr.