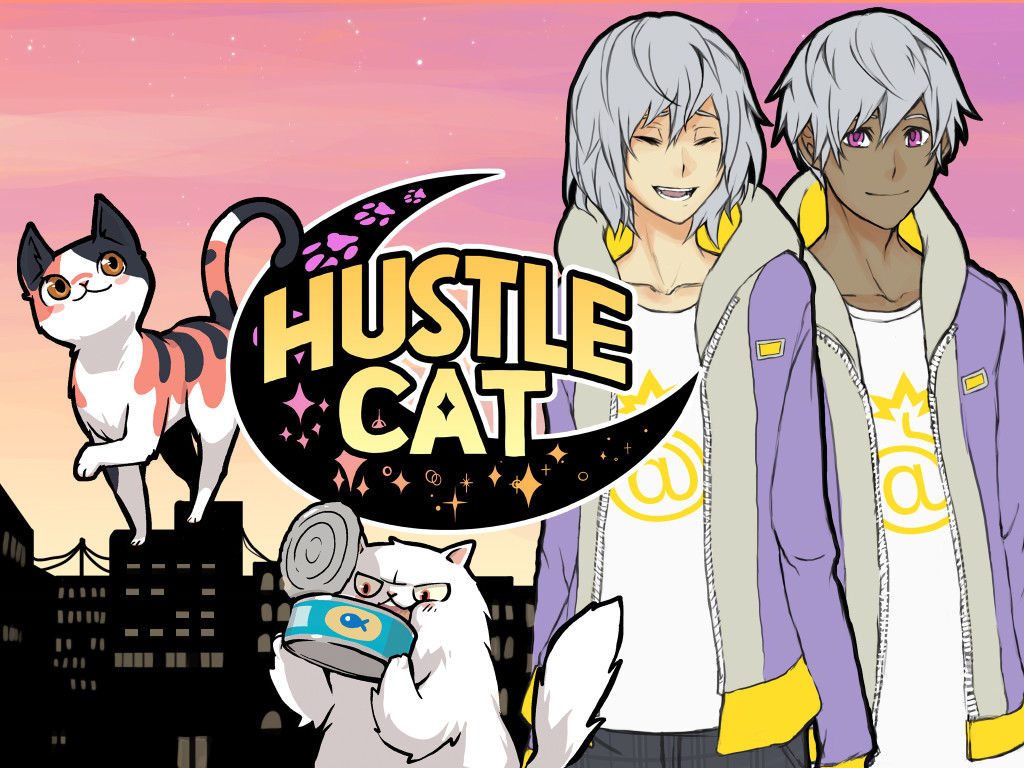 I can't believe how many amazing visual novel Kickstarters have been popping up lately! And let me tell you, I'm particularly excited for Hustle Cat, a romance visual novel taking place in a magical cat café. What more is there to love?!
Actually, there's a whole lot more. Hustle Cat is an English language visual novel developed by Date Nighto, the folks who brought us the web-based engine behind the Starfighter game and the critically adored We Know the Devil. Since their engine runs in all modern browsers, their games can be played on any computer or smartphone. Talk about convenient!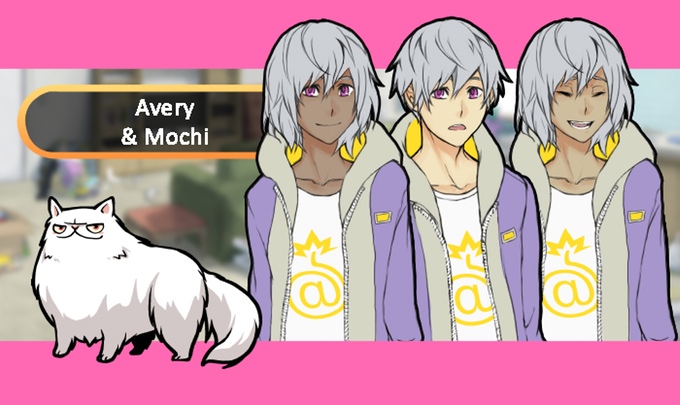 The real draw of Hustle Cat is, of course, the game itself. It sets itself apart from other games in the genre by offering players the ability to fully customize the appearance and pronouns of the main character, Avery Grey. I spoke with lead writer Kasey Van Hise about this decision, and here's what she had to say:
"We decided pretty immediately in development that the protagonist, Avery, shouldn't have a fixed gender. It seemed to make sense, since I didn't want to force players into a strict BL game, or a strict otome game, and by extension, it also didn't make sense to limit the options to only two genders. Divorcing Avery's pronouns from their appearance was a progression of that."
It's common for romance visual novels to fall under a number of pre-determined umbrellas such as otome (heterosexual relationships with a female protagonist), bishojo (heterosexual relationships with a male protagonist), BL (aka boys' love, or male-male relationships aimed at an assumed female audience), yuri (lesbian relationships) etc., so it's very exciting for a western developer to take this framework and update it in a way that is welcoming to all players, regardless of gender or sexual preference. In addition, the game features a range of characters with different ethnicities, and Avery's skin color is also selectable, making this one of the few romance visual novels with the option for a non-white protagonist.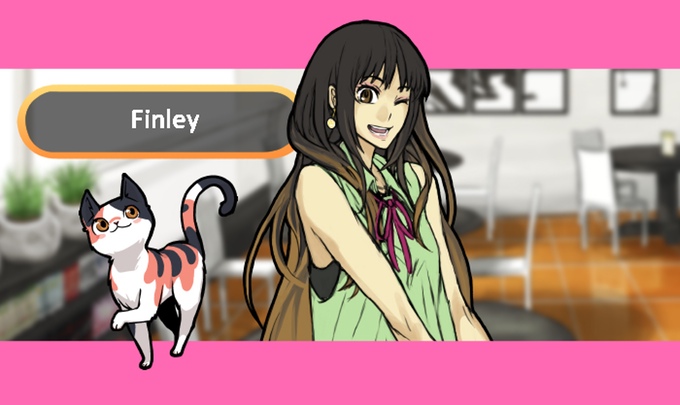 Speaking on the difficulties of having such a customizable protagonist, Kasey says, "To be as accommodating as we can, I worked on specifics for Avery that I felt would make them a little more relatable, but not in a way that made them an empty cookie cutter protagonist." From the two playable demos available to promote the Kickstarter, Avery already feels like a fully fleshed out character, regardless of their appearance or pronouns. Kasey also notes that they have been doing multiple versions of every CG to reflect all of Avery's various appearances, as well as the appropriate coding so characters will refer to them with the right pronouns. It's not easy work, but it will certainly pay off in the final product!
There are six different characters to form relationships with in Hustle Cat, and all of them are certified cuties! The game description hints that the adorable cat café isn't all that it seems, but what secrets to do the felines and friendly employees hold? If you want to know how the game unfolds and support varied representation in romance visual novels, be sure to back the Kickstarter! For those who'd prefer a downloadable version of the game, Date Nighto will also be launching a Steam Greenlight campaign once the campaign is successful. I, for one, can't wait!