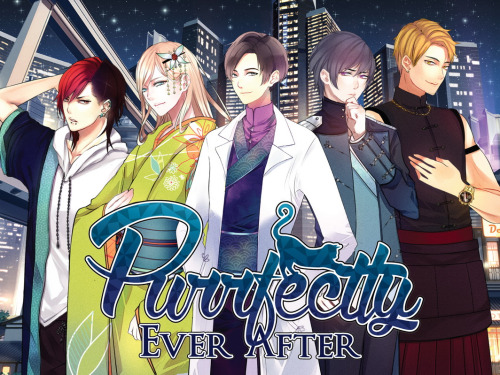 With the wealth of games launching Kickstarter campaigns every day, it can be very difficult to sift through and find titles worth supporting. Purrfectly Ever After, a English language otome game by new developer Weeev, however, is one title I firmly believe deserves some recognition, which is why I'm writing about it here today!
Purrfectly Ever After is being developed for iOS and Android devices (Mac and Windows to come if Greenlit) and features a feline protagonist who is granted a human form by her fairy godmother. Of course, it wouldn't be an otome game without handsome men to date, and Purrfectly Ever After's rooster is nothing to scoff at. Gameplay is the usual text-based decision making common to visual novels, with each character's route selectable after playing through the prologue. Perhaps most notably, Purrfectly Ever After touts Japanese voice acting, which you can sample on the Kickstarter page. The game will also be playable in both English and Japanese, which will be great for language learners. Swoon!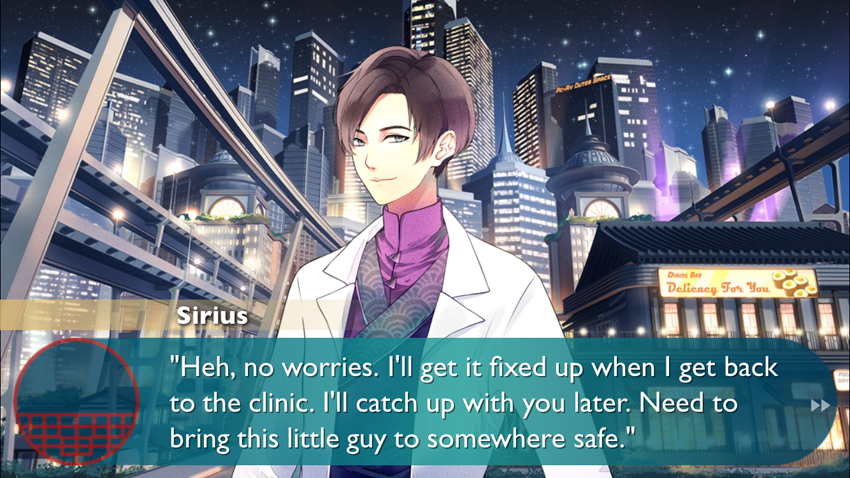 I was sent an early demo of the game for preview purposes, which you can sign up to receive a download link to on their Kickstarter page (pledge not required). I have to say, I am really impressed by the quality of visual assets in the game so far. All of the male characters are quite appealing, and even the backgrounds look nice on my iPhone 6 (check out that cityscape!). The only critique I would have at this point in time is that the writing could use some editing, but this is something that Weeev can definitely clean up before release.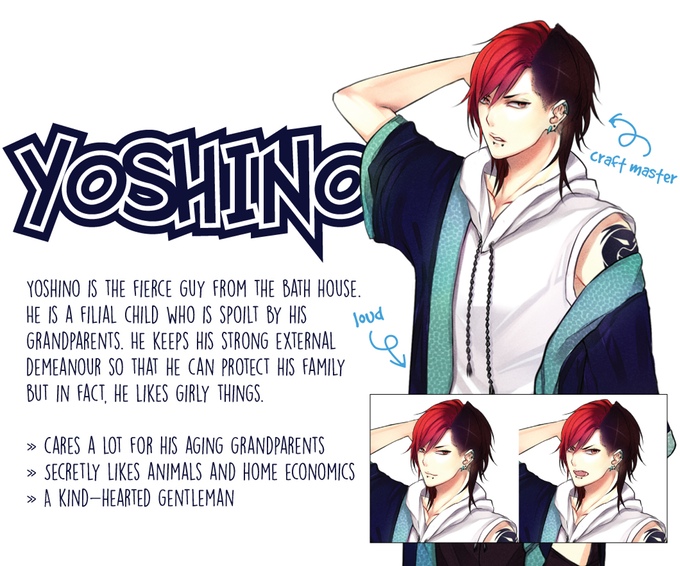 Like most smartphone otome games, Purrfectly Ever After will be broken up into separate character routes to purchase. Pledging $23AUD (approximately $18USD) will get you three characters' main story and epilogues, while $35AUD (~$28USD) will net you all five characters main characters in the game. That's not all, though – every tier that rewards you all or part of the game also includes mobile and desktop wallpapers of the characters, as well as a digital soundtrack. After launch, individual main stories will cost $3.99 each, with epilogues priced at $1.99. If you want to get a good deal on the content before the full game comes out, supporting the Kickstarter is a great way to do so (there are also other tiers that include physical items!).
At the time of this post, Purrfectly Ever After has reached its initial funding goal as well as its first stretch goal for a 6th character route, which will be included for free in all backers at the Salad level and above. If they're able to raise more than $12,000, all characters aside from the protagonist will be fully voiced, which I personally think is definitely worth pushing for. So, if you haven't backed this lovely project yet, be sure to do so before the campaign closes later this week!
If you don't have the funds to contribute, you can still show your support by voting for Purrfectly Ever After on Greenlight, or help spread word of the campaign on Thunderclap.