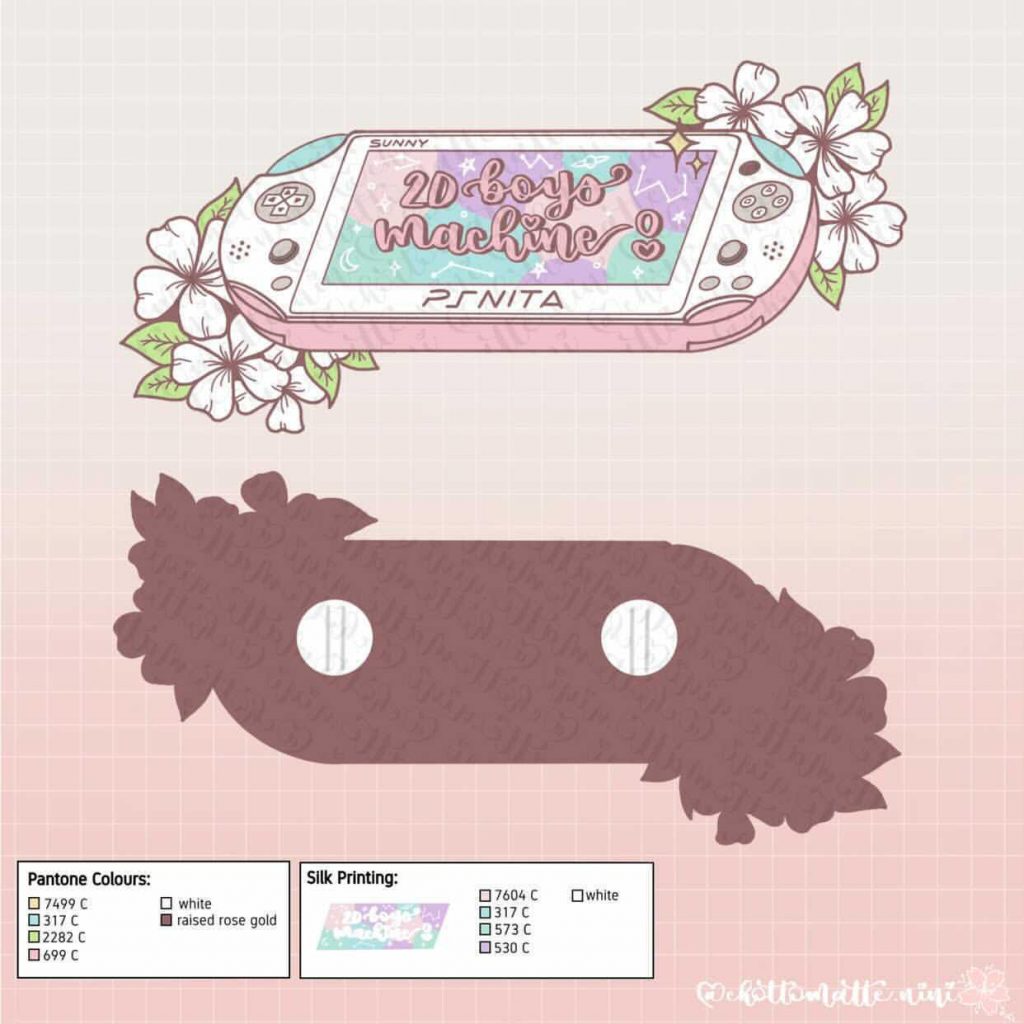 It's been a while since I just wrote something, but I just had to share this adorable pin Kickstarter by the super cool chottomatte.nini aka Gabs from Instagram! The design is for anyone who wants to rep their love for the underappreciated PS Vita and all the otome games released for it!
The Kickstarter reached its goal in just 8 days, which means you're guaranteed to receive a pin if you back it now! The pin is 2.5 inches with rose gold plating and lovely pastel colors, and you can pledge at £12 to receive a "flawed" B-grade pin. Unfortunately, there aren't any of the flawless/A grade tier left, but more may be added if pledges increase.
Gabs also has an awesome Etsy store that she has been running for just half a year, but already has nearly 500 sales! And it's not hard to see why – in addition to a sticker version of the 2D Boys Machine design, she also has a range of super cute sticker sheets, keychains, washi tape and more.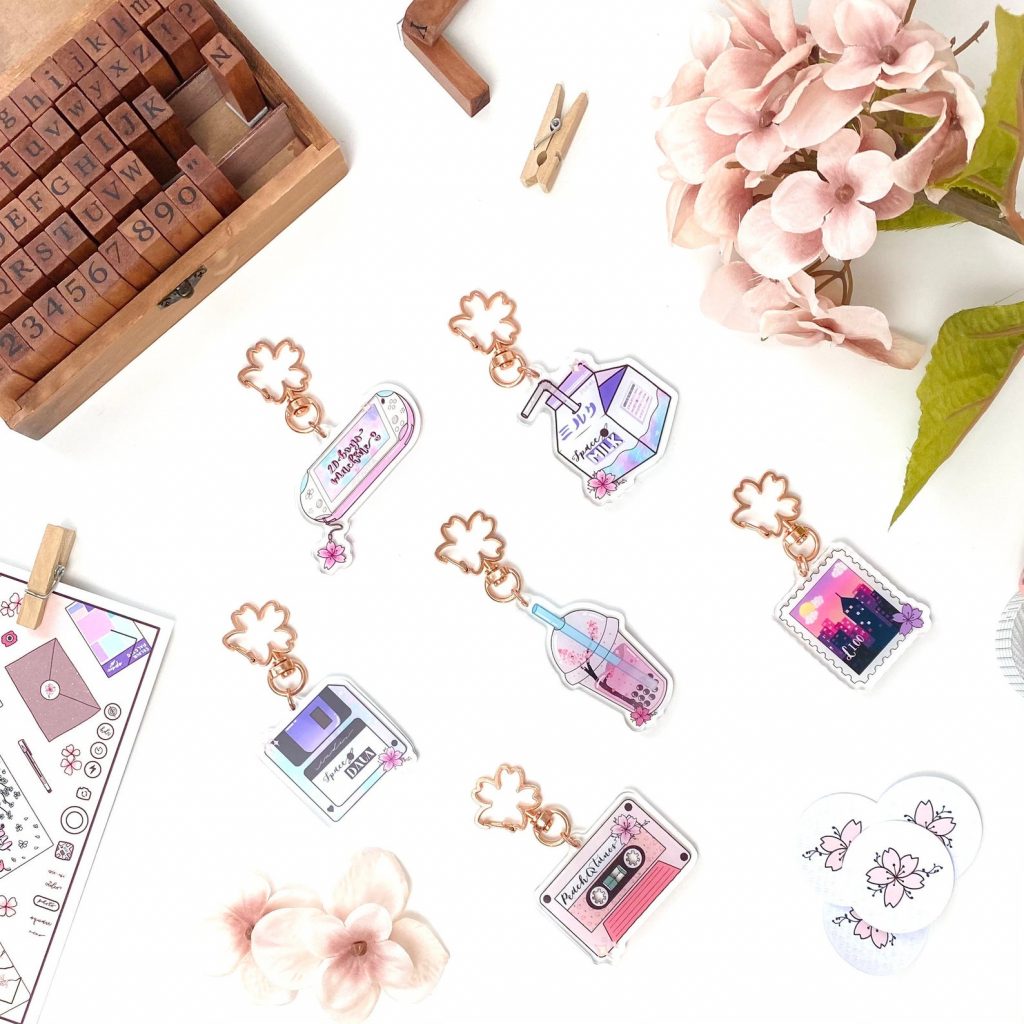 If you like otome games, journaling, or just cute things in general, Gabs is definitely someone to keep an eye on! Now, I think I need to get back to playing some otome games on my Vita!