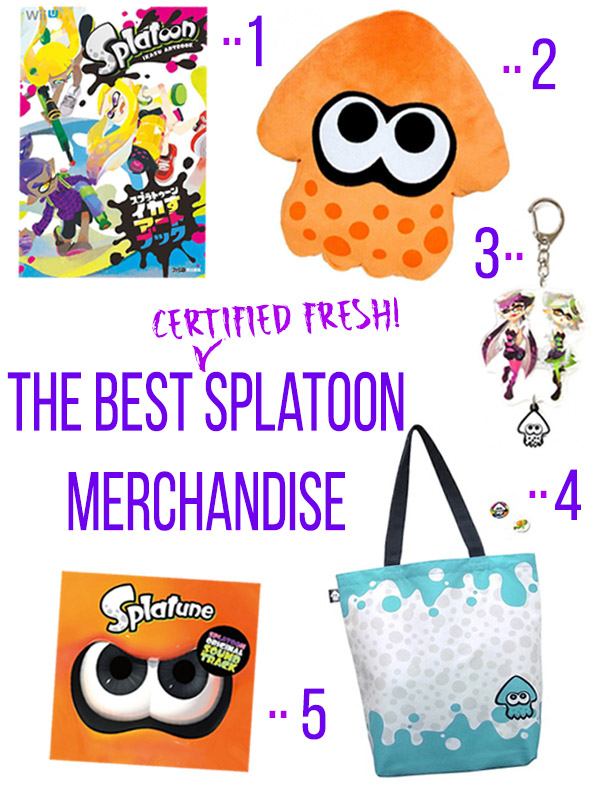 Who doesn't love Splatoon? Nintendo's new fun, fast-paced, and drop-dead adorable IP has stolen many a heart over the last few months, and it's not hard to see why. When I'm not jumping online for a quick match in Turf Wars, I'm humming my favorite songs and dreaming I'm half as fresh as the inklings inhabiting the world of Splatoon. If you're like me and can't get enough of this amazing title, here are five items you need to put on your wishlist immediately!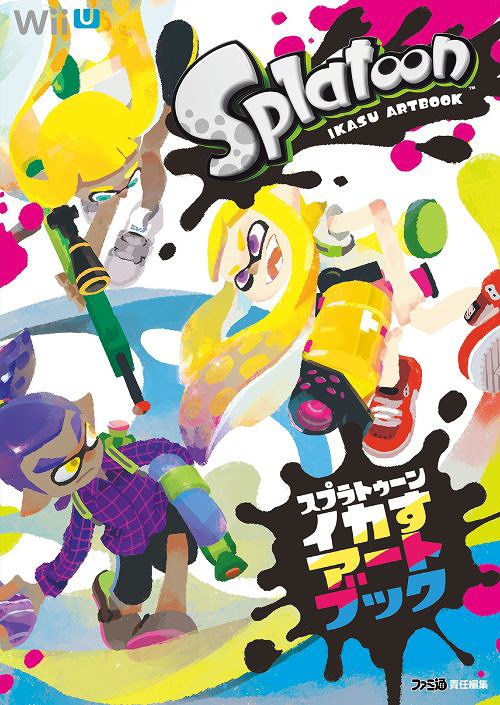 Splatoon Ikasu Art Book (¥2400/$19.98 at CDJapan) – One of the most striking things about Splatoon is its art, so what better way to celebrate it than with an art book? Whether you're an artist who would like some references for your own inkling art or just looking for a rad book to grace your coffee table, this 319 page tome is sure to have something for every Splatoon fan!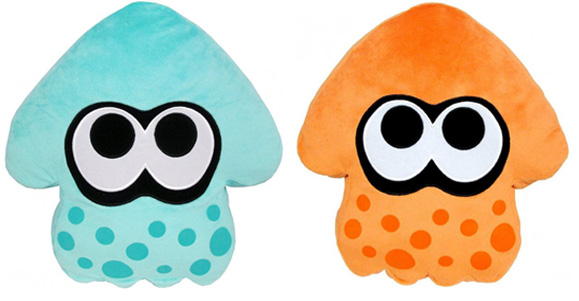 Splatoon squid cushions ($27.99 at Play Asia) – Available in every major ink color featured in the game, these squid cushions will instantly brighten any couch or chair. They also make darn good cuddle buddies, if I do say so myself! I was able to snag a lime green cushion back when they were first released, and I can attest to their quality. The fabric is so soft, I find myself tempted to squish mine constantly! It's all I can do not to buy one in every color.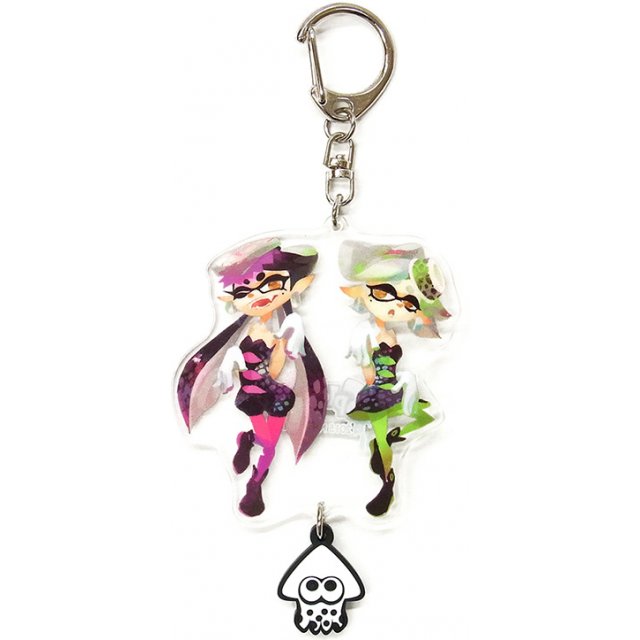 Squid Sisters Keychain ($9.99 at Play Asia, ¥770/$6.40 at Ami Ami) – Callie and Marie are two of the most recognizable characters from Splatoon, so it goes without saying that there must be merchandise of them! But they're not the only characters in this adorable keychain series – everyone's favorite sea urchin Spyke also makes an appearance. I hope they release the rest of the supporting cast eventually!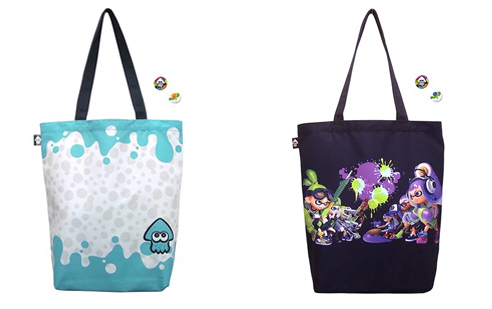 Splatoon tote bag with pins (¥3000/$24.98 at CDJapan) – Carry all your awesome Splatoon merchandise or more useful items such as your wallet and keys in these super fresh tote bags! Each one comes with two pins that you can use however you please. The bags come in two different versions, a white and turquoise squid design and a black design featuring battling inkling kids.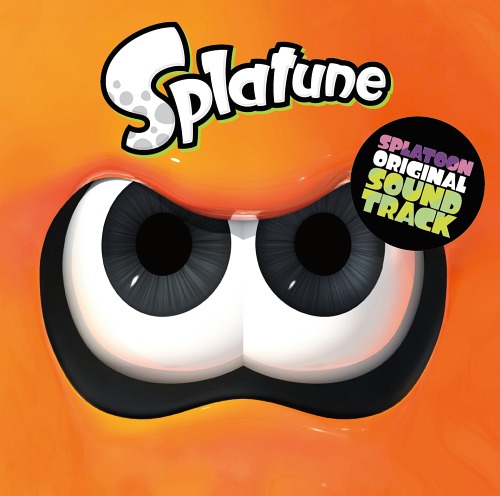 Splatune Splatoon original soundtrack (¥3200/$26.64 at CDJapan) – Are the various Splatoon themes stuck in your head, even when you're not playing? Maybe you should grab the Splatune soundtrack so you can really rock out to your favorite tracks! The CD consists of 61 songs over 2 discs, including various jingles and sounds from the game, which could make for some awesome ringtones. It even comes with four reversible jackets featuring cover art for the game's fictional bands!
What Splatoon merchandise do you want to pick up? As I mentioned, I already have one squid cushion, as well as the Callie and Marie keychain and Splatune soundtrack preordered. Soon I'll be drowning in inklings!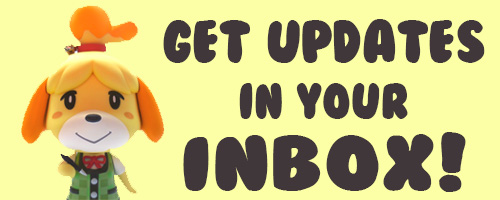 Disclaimer: This post contains affiliate links. Purchases earn a commission that goes directly back to supporting the site. All yen to USD conversions were calculated at the current rate at the time of publishing. Thank you for your support!