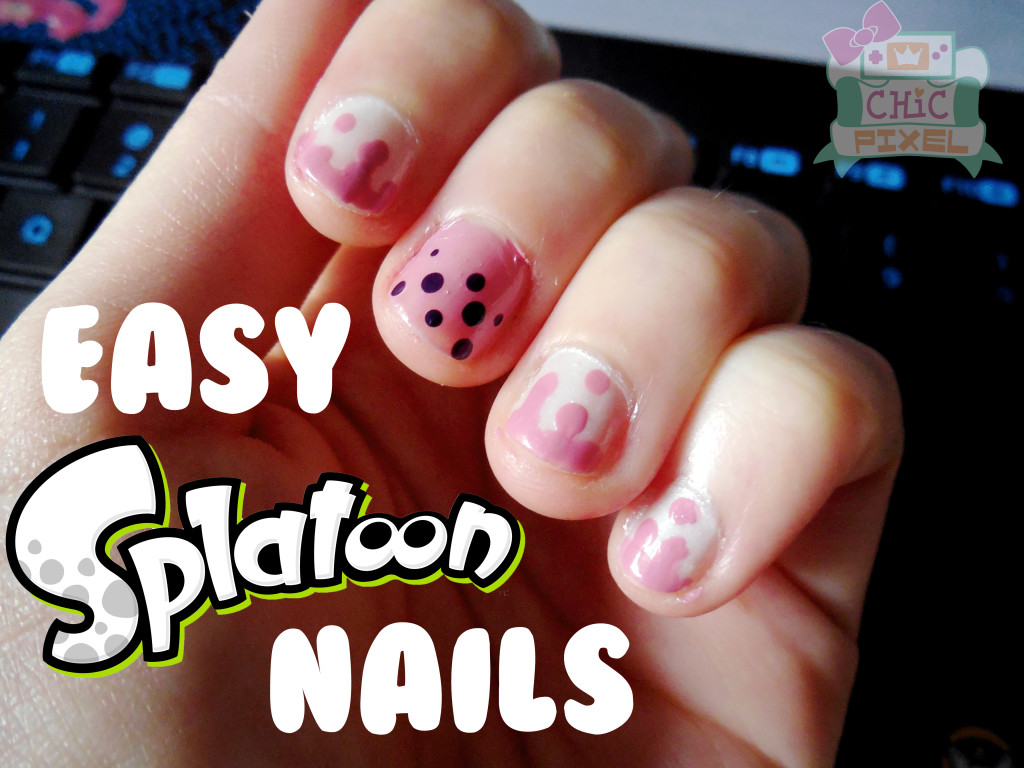 In honor of Splatoon's release for the Wii U this week, I thought I would live up to the "chic" in Chic Pixel by trying my hand at a nail tutorial! I'm not very talented at doing intricate nail designs, so I hope this easy nail tutorial (that even I can do!) will inspire some of you to try out your own designs!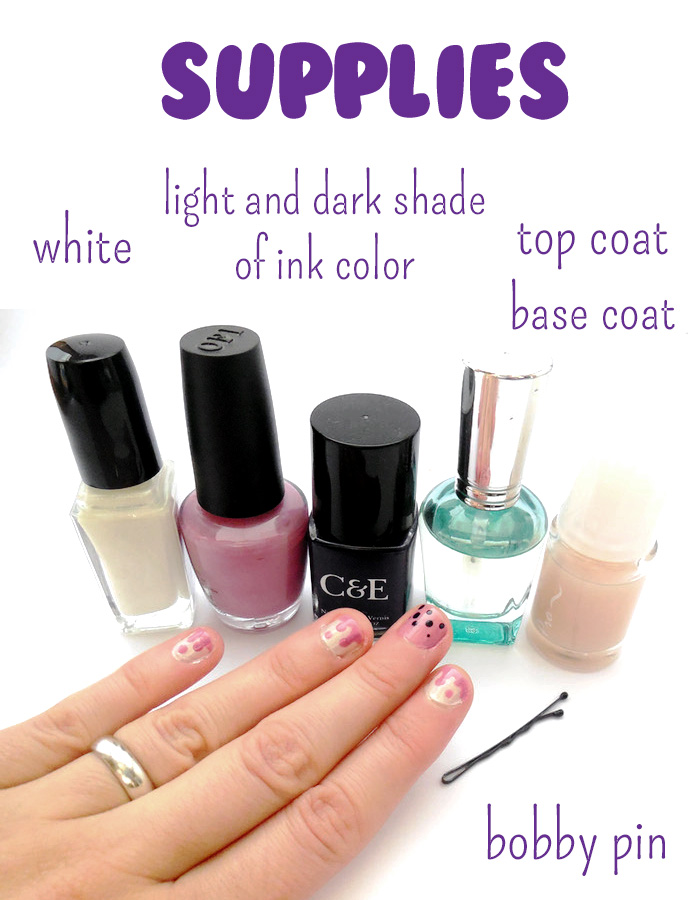 For supplies, you'll need the usual top and base coats, a base color (I used white, but black would really make your ink splatters pop!), and a light and slightly darker shade of the same color for the ink. As you can see, I went with purple (orange, green, blue, etc. would also look great!), but I think my dark shade was a few shades too dark. The design would be even better if you can get two shades that are pretty close to one another!
Finally, you'll need some instrument to make your dots – I used a bobby pin, but a toothpick also works! Of course, if you have a dotting tool, you can also use that.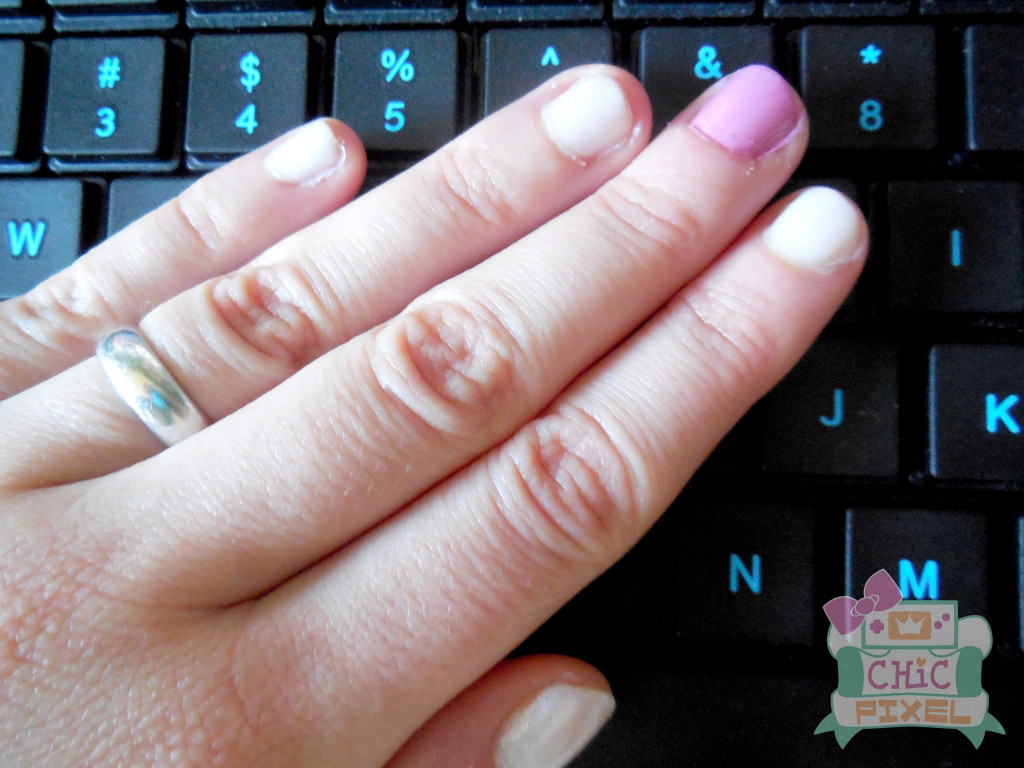 After painting on your base coat, paint four fingers with your white/black base, and one with your light ink color. I've applied two coats of color to all fingers.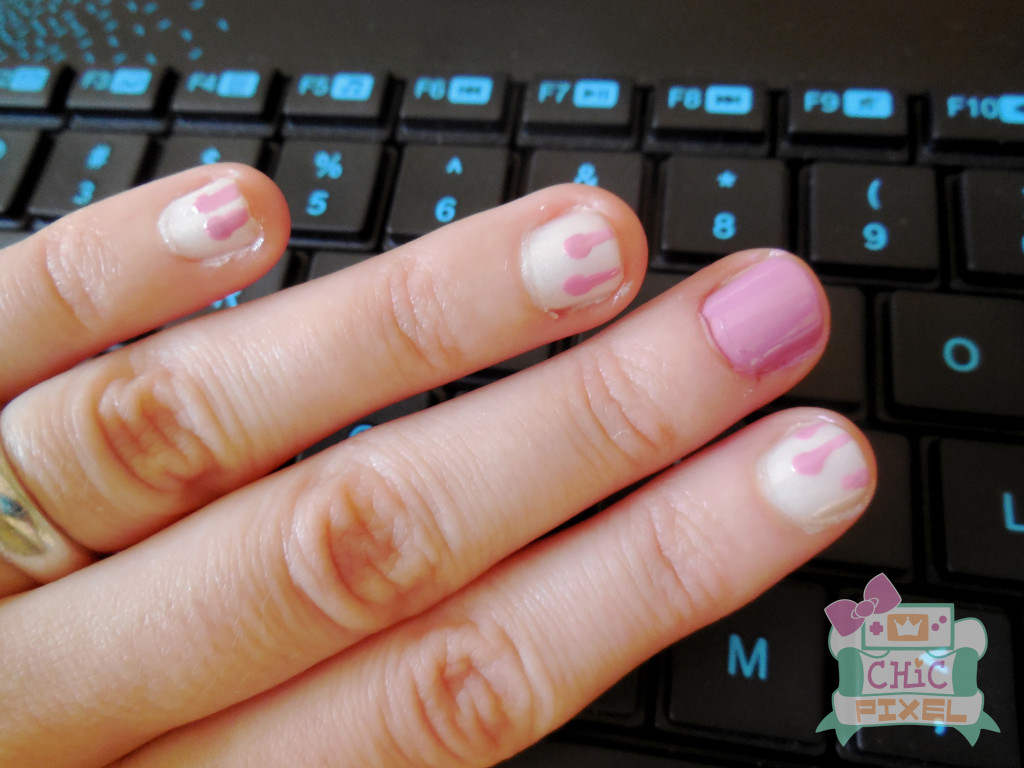 Next, take your dotting implement (in my case, the bobby pin), dip it in some of your light ink color, and dab dots at different heights on each of your white nails. Then, use a small amount of polish to drag a line from each dot to the tip of your nail.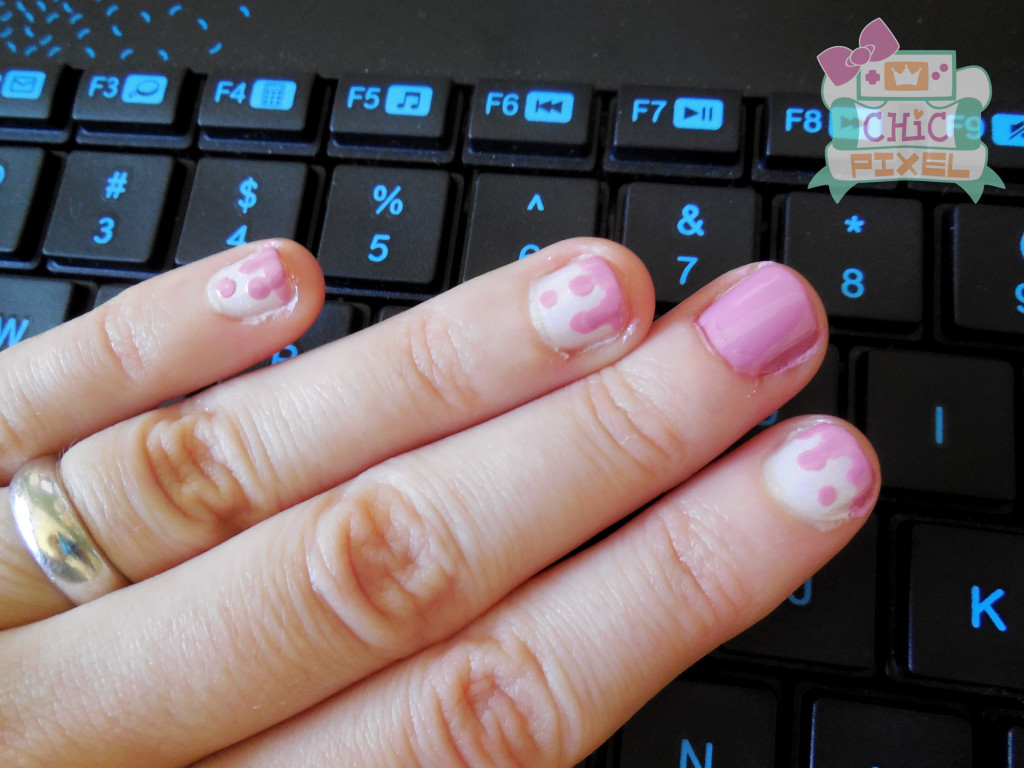 Then, take the brush of the light ink color and draw a curve along the tip of your nails to connect the lines you previously drew. To make the dripping effect more realistic, fatten up the connecting lines gradually with a bit of nail polish. I've also used the bobby pin to add a dot of "ink" here and there.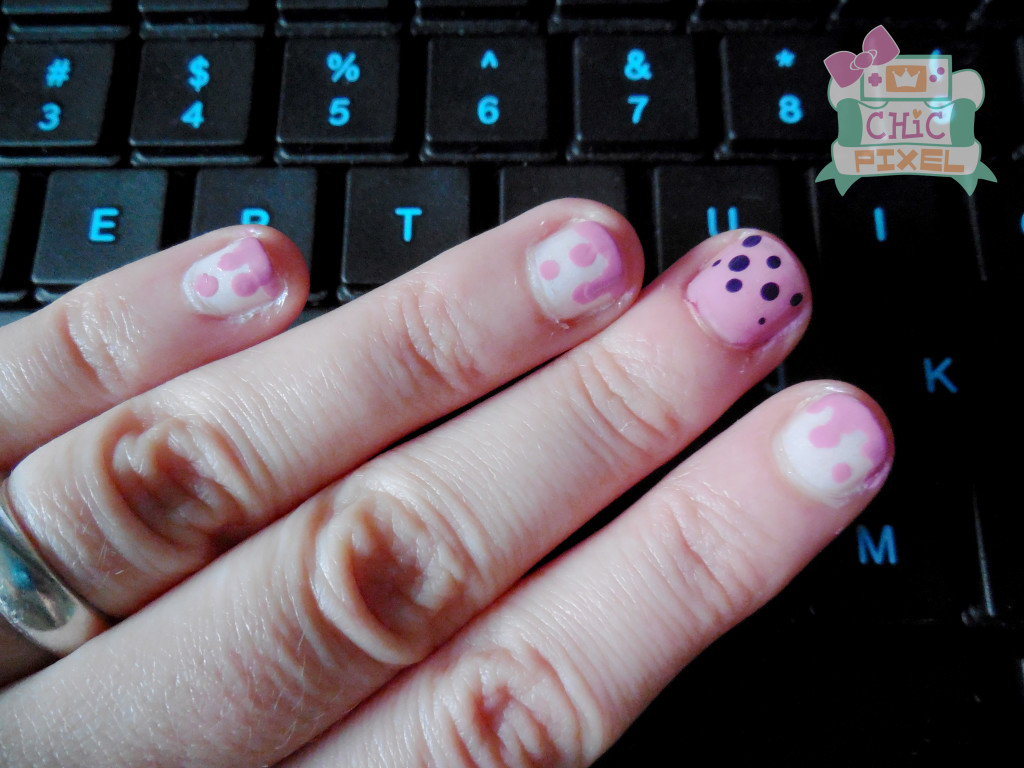 Finally, I'm going to pull back the curtain on the inner workings of Chic Pixel a little here… And fully admit that I was originally planning on drawing an inkling face on my middle finger like in this great Youtube Splatoon nail tutorial. However, after three miserable attempts where I simply could not get the round black shapes for the eyes to look right, I gave up, thus making this easy nail tutorial even easier! To emulate the inkling body, I ended up just adding some different size dots in the darker ink nail polish color using the bobby pin.
Be sure to let your nails dry fully (I like to give it 1 – 2 hours if I can) and then add your top coat! If you end up trying this tutorial, share it with me on Instagram or Twitter using #ChicSplatoonNails! Next time, I'm going to try a black background and a more vibrant ink color… Maybe orange or green? Either way, I'm going to have extra fun rocking these cute nails while I play Splatoon all weekend!