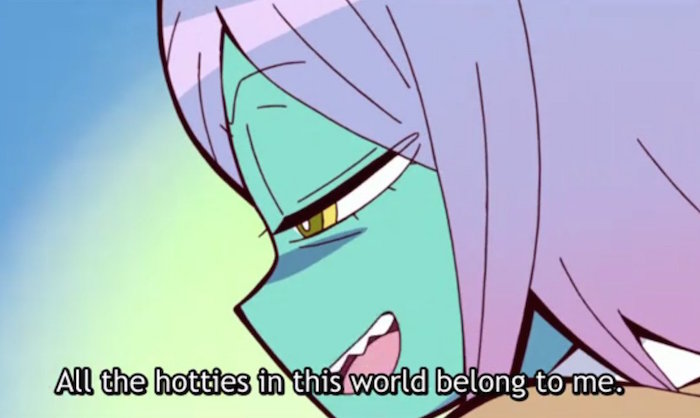 [Update 8/12/16] – I have gotten a number of messages regarding the Fujobox campaign, and I would like to clarify that I am in no way affiliated with the creators, nor did I personally back this campaign. It seems they relaunched the a "part 2" after the first fundraiser was unsuccessful, and were due to send out the first Fujobox in November 2016. However, backers have heard nothing from the creators since the campaign was funded on September 6th, 2016. I would exercise extreme caution before donating money to anything related to Fujobox. This post will be updated in the future if any developments occur.
I've sampled many a Japanese subscription service over the years, with themes ranging from candy to cute and nerdy merchandise. One demographic distinctly lacking in a subscription box that caters to them, however, is fujoshi, or boys love/yaoi fans. Until now! The FUJOBOX (short for "fujoshi box") recently launched an Indiegogo campaign to set up a subscription service for fujoshi and fudanshi (male BL/yaoi fans), and are looking to bring all kinds of awesome merchandise from series ranging from Free! to Super Lovers to fans worldwide.
The Indiegogo campaign seeks to raise $20,000 to assist with the costs of starting up the business, including registering as a company in Japan, acquiring products, and launching a website. As a fixed funding campaign, however, you can pledge $27 to get a single FUJOBOX regardless if the goal is reached, or $50 for an extra large "seme" FUJOBOX. Each standard FUJOBOX contains a guaranteed 4 authentic items featuring cute anime boys plus an additional Japanese snack, while the seme box comes with 8 fujoshi items and 2 snacks. Both include shipping worldwide.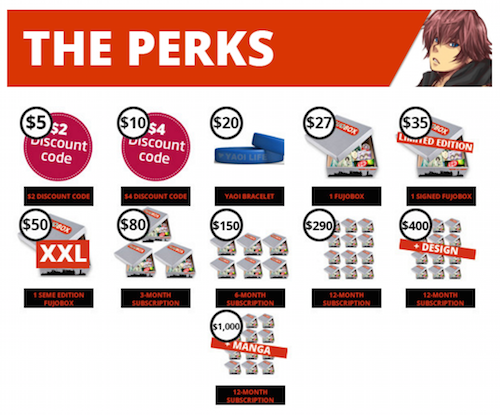 What particularly impresses me about the FUJOBOX campaign is the thoughtfulness the creator, Nicholas, has put into addressing issues such as cultural stigmas against homosexuality that could potentially cause problems for subscribers in certain countries. As such, boxes will not be labeled in a way that would connect them to BL/yaoi, and no NSFW items will included in the FUJOBOX. This way, fans can get their hands on Japan-exclusive items featuring their favorite male anime characters without having to worry!
If you want to get in on the FUJOBOX, don't delay! The campaign will be live for a month, with boxes estimating to ship in October. Perhaps it might even make a good holiday gift for a fujoshi/fudanshi in your life…?