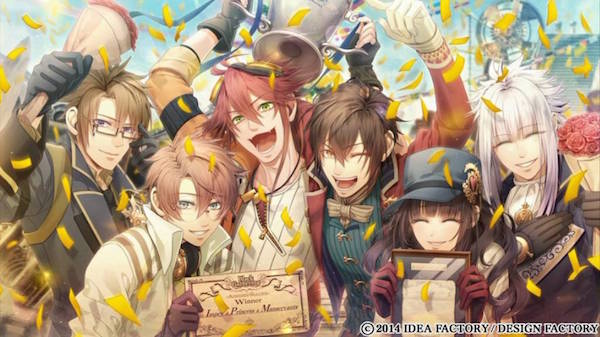 I had no idea going into this year's Anime Expo that Aksys Games would announce not one, but four otome games localizations, but here we are! With Idea Factory International's silence after releasing Amnesia: Memories, it wasn't clear if and when we would see more Otomate games in English, but luckily Aksys Games has shown they value this market by showering fans with game announcements. And I couldn't be happier!
[Update] Period Cube and Collar x Malice are available on Amazon!
Scheduled to release in 2017 for PS Vita in North America are Period Cube, Bad Apple Wars, Collar x Malice. In addition, the Code: Realize fan disc will also be getting an English release. Since Aksys Games already brought over Code: Realize last year, it makes sense that they would release the fan disc (not quite a sequel, but rather extra content for fans of the original game), but all of these other titles came as a complete surprise!
[Update] Apparently Aksys Games also stated during their Anime Expo 2016 panel that they are trying to release Hakuouki: Sweet School Life, the Hakuoki AU spinoff game set in a Japanese high school, as well.
Still need to play my copies 😅 pic.twitter.com/FvKuas2XCi

— Anne ¯\( ˘–˘ )/¯ Lee (@apricotsushi) July 3, 2016
While I'm always happy to hear that any otome games getting localized, Period Cube, Bad Apple Wars, and Collar x Malice are especially exciting, because they're all games I have on my list to play! In fact, Period Cube and Bad Apple Wars are already on my shelf, and Collar x Malice would be if it were already out (it was recently pushed from its July release date to August in Japan).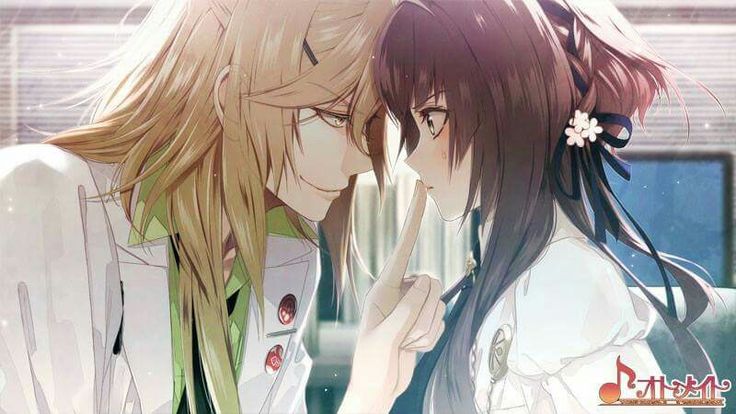 For a brief introduction to the games themselves, Period Cube ~Torikago no Amadeus~ features a protagonist searching for her lost brother inside an MMORPG, while Bad Apple Wars is an unconventional romance that takes place after death where you must choose a side for the heroine to start on at the beginning of the game. Meanwhile, in Collar x Malice, you take on the role of a police officer who must uncover the mystery surrounding a poison collar an attacker placed around her neck. Finally, the Code: Realize fan disc, titled Code: Realize ~Future Blessings~ in English, allows you to spend more time with the main guys from Code: Realize ~Guardian of Rebirth~, with two bonus all-new character routes!
In addition to these exciting otome game announcements, Aksys Games also revealed at their Anime Expo 2016 panel that they will be releasing Tokyo Xanadu, Shiren the Wanderer, Ninja Usagimaru, and Chase Cold Case Investigations – Distant Memories in English, too!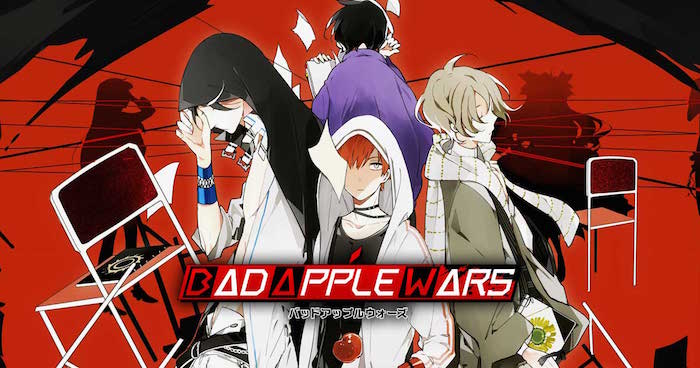 Which otome game are you most excited for Aksys Games to bring over? Since I already own Period Cube and Bad Apple Wars, I'd have to go with Collar x Malice, but I also can't wait to see more of my favorite Code: Realize character, Impey!