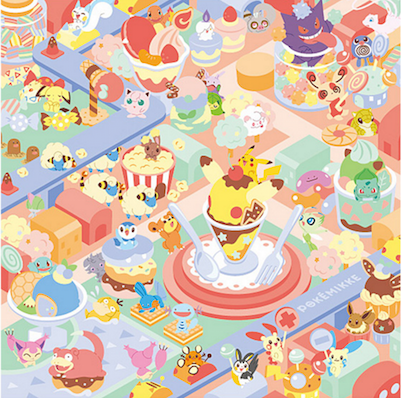 Another day, another adorable Pokémon merchandise series I absolutely have to get my hands on! To be fair, it's actually been a while since I wrote about Pokémon merchandise (but my last post is more than worth checking it if you haven't already – it's drop-dead adorable). Rest assured, I wouldn't break my Pokémerch silence for any less than the best!
And the best it indeed is, as Pokémikke has just announced its third series, titled Okashi no Machi, or Candy Town. The new line of criminally adorable merchandise goes on sale in late November in Japan, and it just may be my favorite Pokémikke series yet! Here's the full lineup: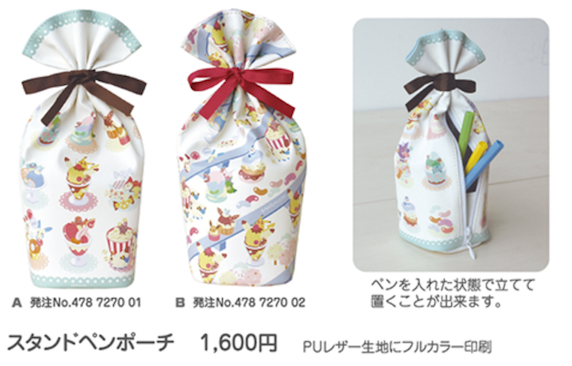 The first item in this adorable series is a standing pen pouch in two designs at ¥1,600. Doesn't it resemble a bag of candy?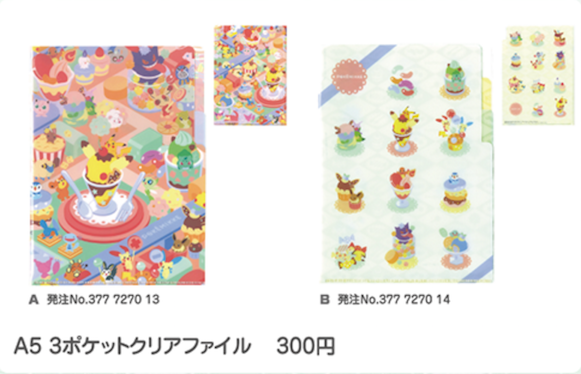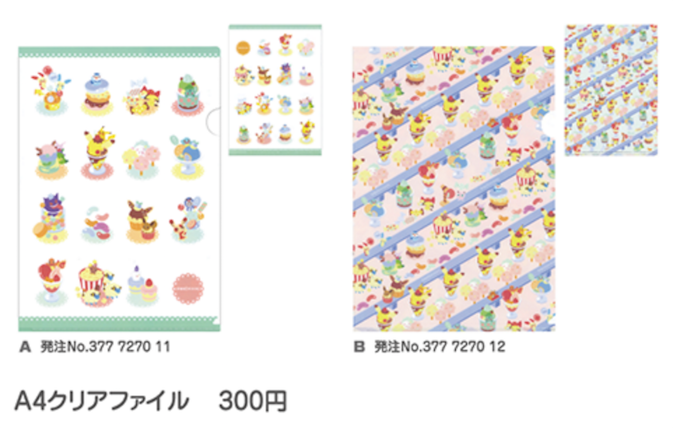 Next are various clear files, which while popular in Japan, have never really caught on in the west. They're basically just plastic file folders, but I like to put ones with cute designs up on my wall using washi tape for some easy wall art!
The first set are A5 size, include 2 dividers, while the second set are A4 size and only have one pocket. All are ¥300. I don't even think I could pick a favorite!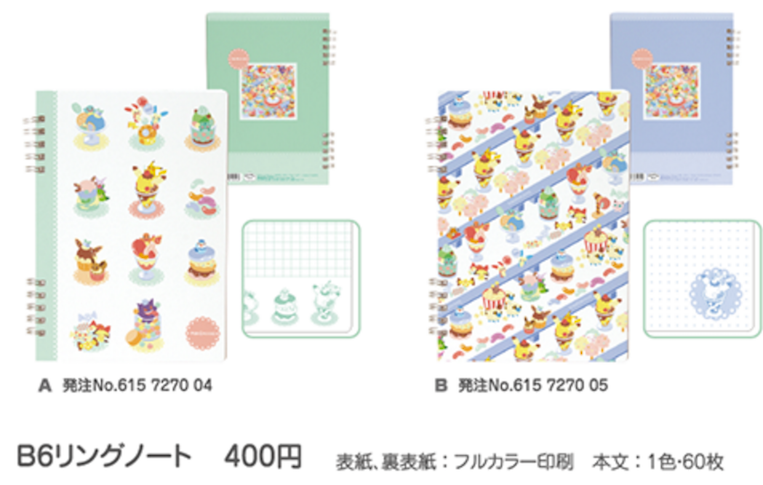 These spiral notebooks are B6 size and cost ¥400. It's great when notebooks actually have cute designs on the paper itself, don't you think?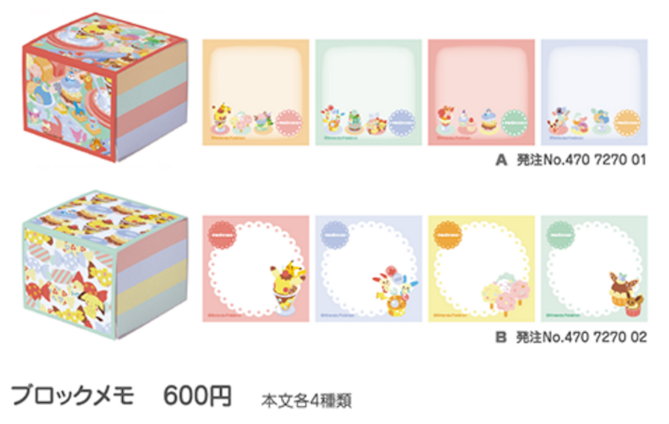 Are you sick of stationery yet? These block memo pads are ¥600 each.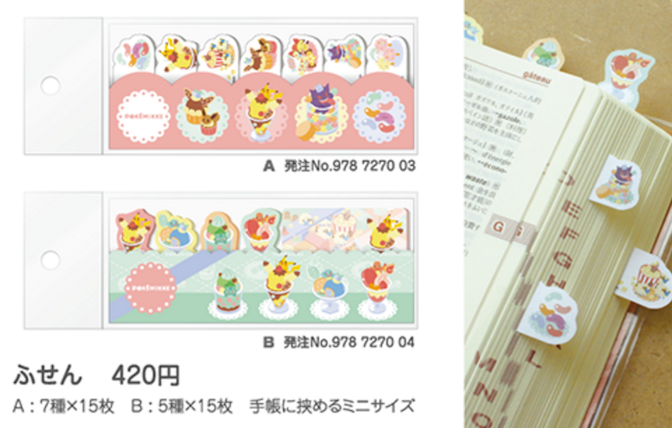 Sticker markers! I don't know if I could bring myself to use these, but they are pretty handy. They come in two designs, each priced at ¥420.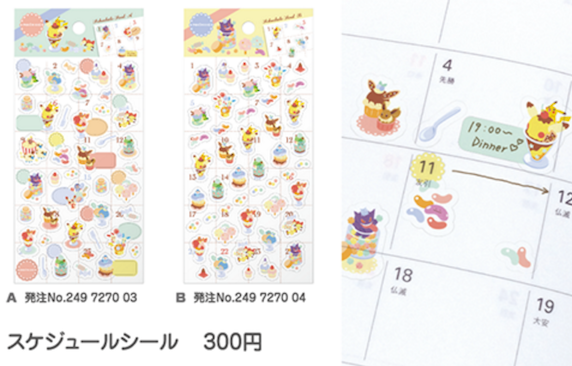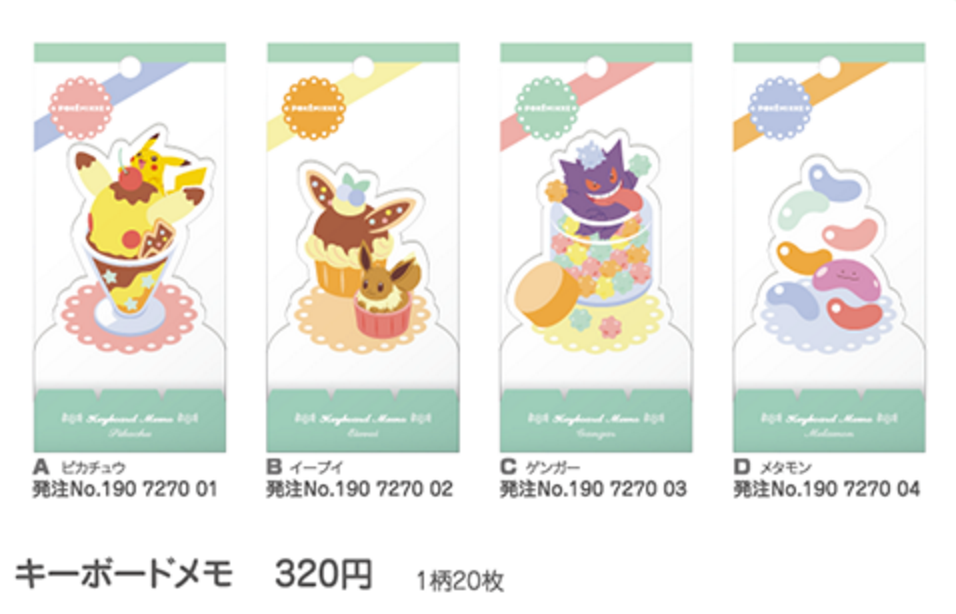 Decorate your planner with cute stickers (¥300 each), or give yourself a reminder with a keyboard memo (designed to prop up on your keyboard so you won't overlook it!) in one of four designs priced at ¥320. I am all about that Pikachu sundae.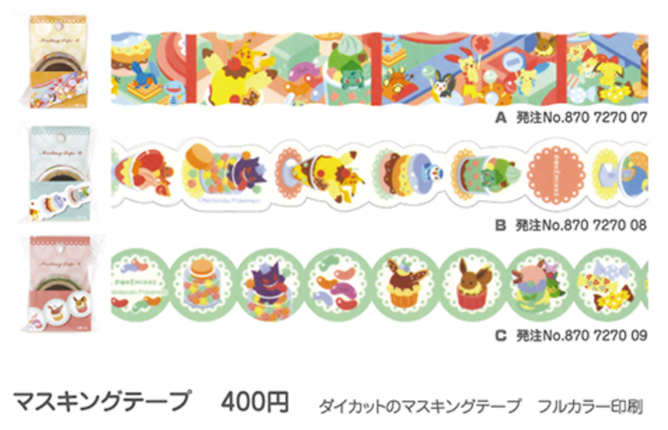 It wouldn't be a stationery series without some adorable masking tape! These come in three different designs and are ¥400 each.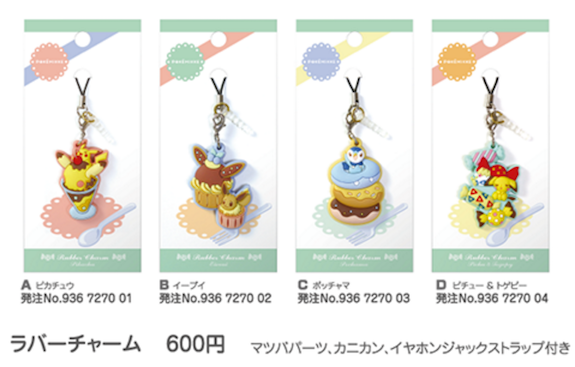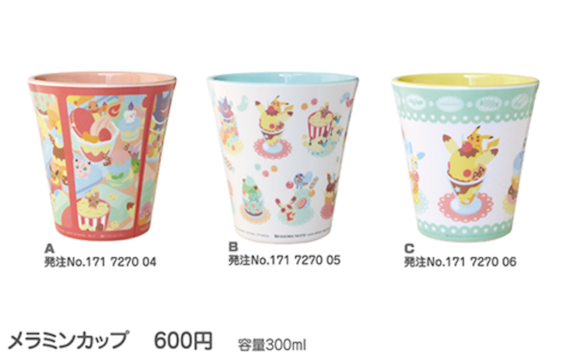 The collection wraps up with a few odds and ends, including some rubber cell phone straps priced at ¥600 each and melamine cups for ¥600 a pop. I would love to get my hands on cup C!
Be sure to check out the official Pokémikke Okashi no Machi website, because it's a real treat. If you're interested in picking up any of these items, your best bet would be to purchase from Amazon Japan's Pokémon Store using a forwarding service, since they're not available to ship directly to international addresses. I know I, for one, am going to try to hunt down a couple of these items…