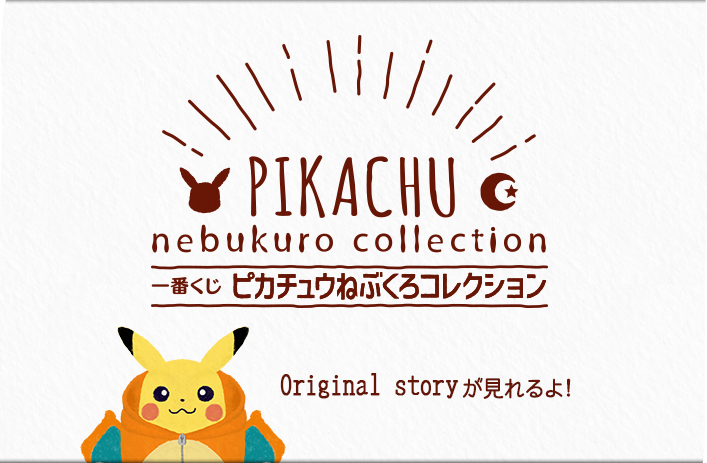 Banpresto has just announced their latest Pokémon Ichiban Kuji, and if you can't tell already, this one's a real doozy. The series is titled Pikachu Nebukuro (sleeping bag) Collection, and features pikachus in a variety of Pokémon-inspired sleeping bags. As if it weren't cute enough, the website even opens with an adorable short story that shows how the pikachus ended up with such an adorable sleeping arrangement!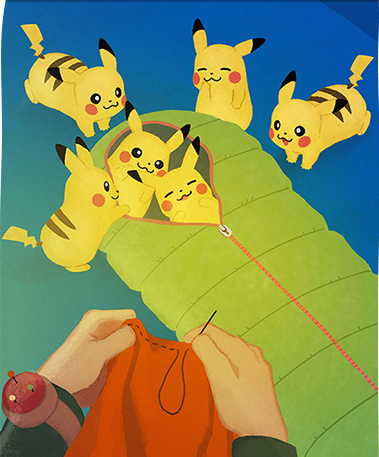 Stop the train, I need to get off! Oh wait, I forgot that when it comes to Japan Envy, the cute train never stops. Besides, we need to see what items are up for grabs in this lottery!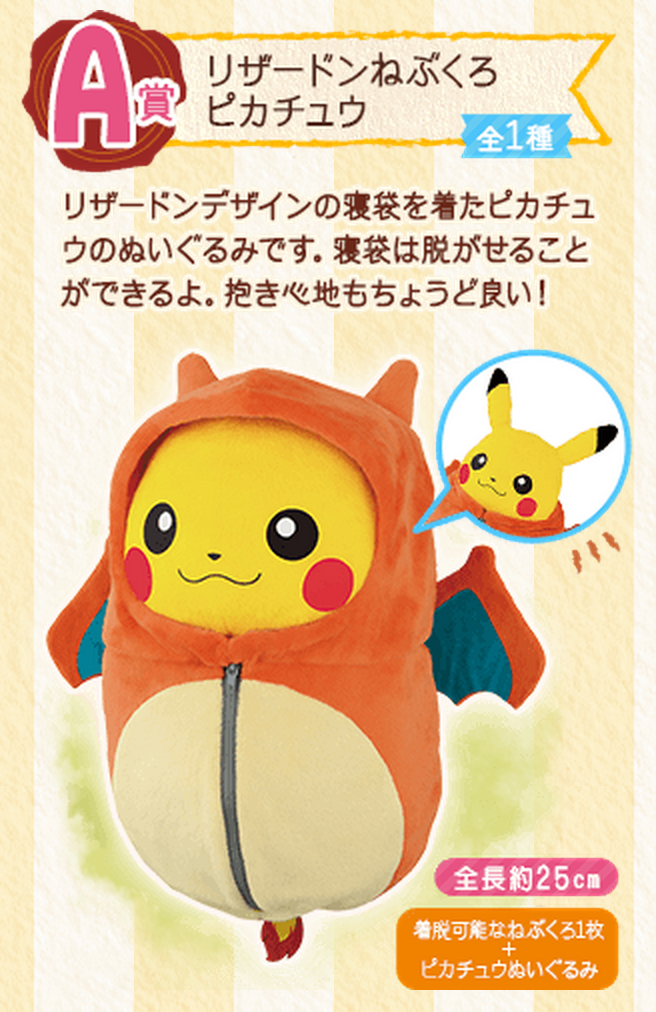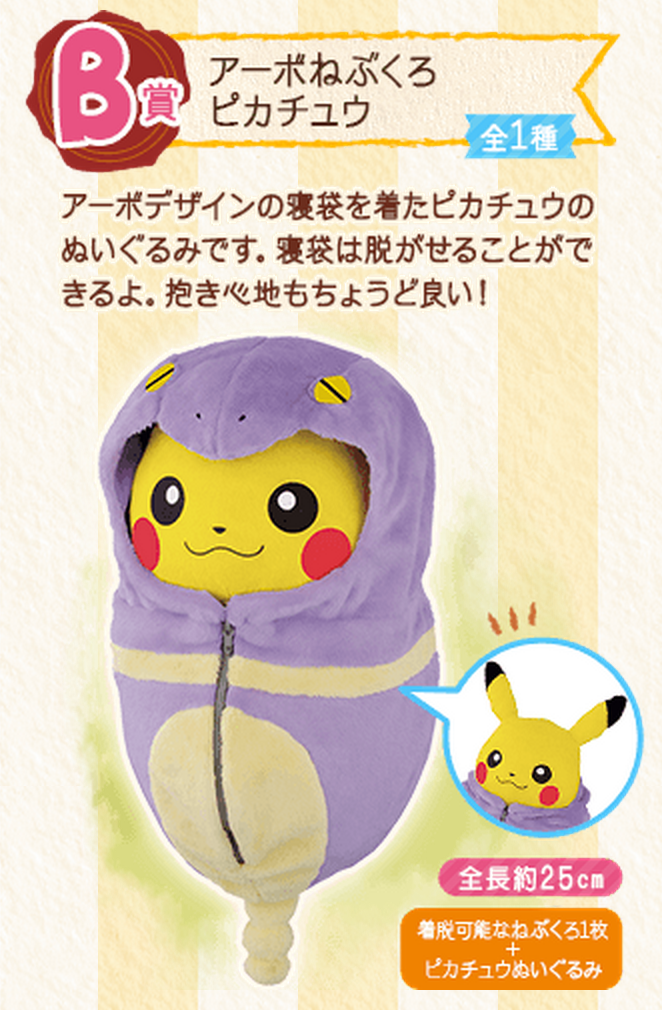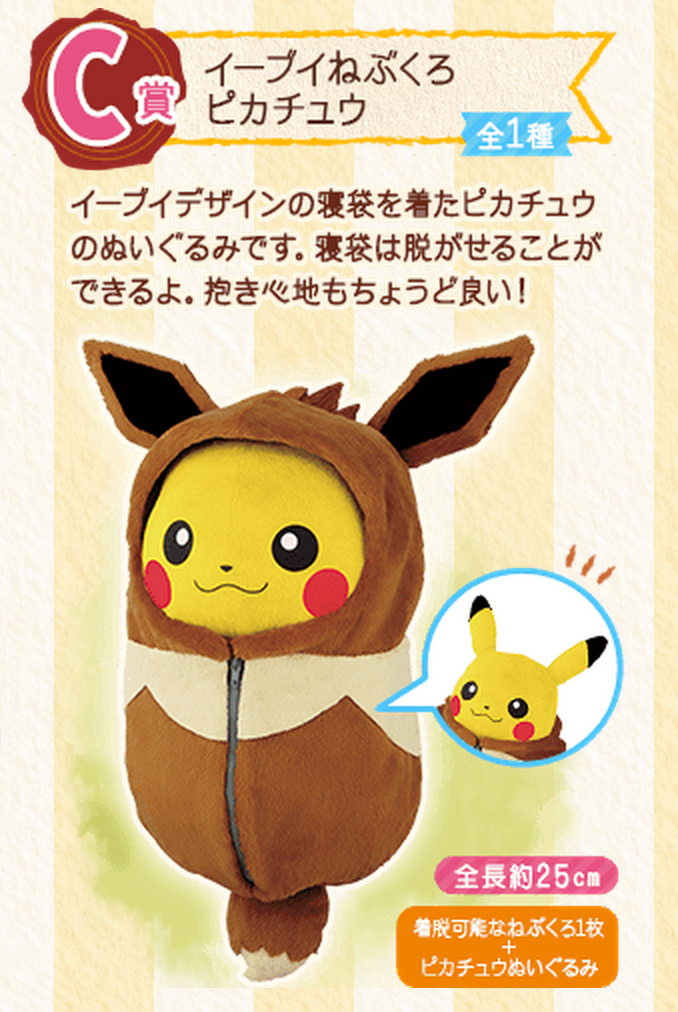 The main attractions are these three Pikachu plushes that come with their own removable Pokémon sleeping bags. Feel free to imagine that instead Pikachu has been swallowed alive, or perhaps has brutally murdered an unsuspecting Pokémon and is wearing their skin as a suit. I think I prefer the sleeping bag option, personally.
As with all lotteries, you'll need to buy a ticket for ¥620, which will net you a random prize. Of course, the A, B, and C prizes are going to be the most rare. But that doesn't mean the other items aren't worthwhile!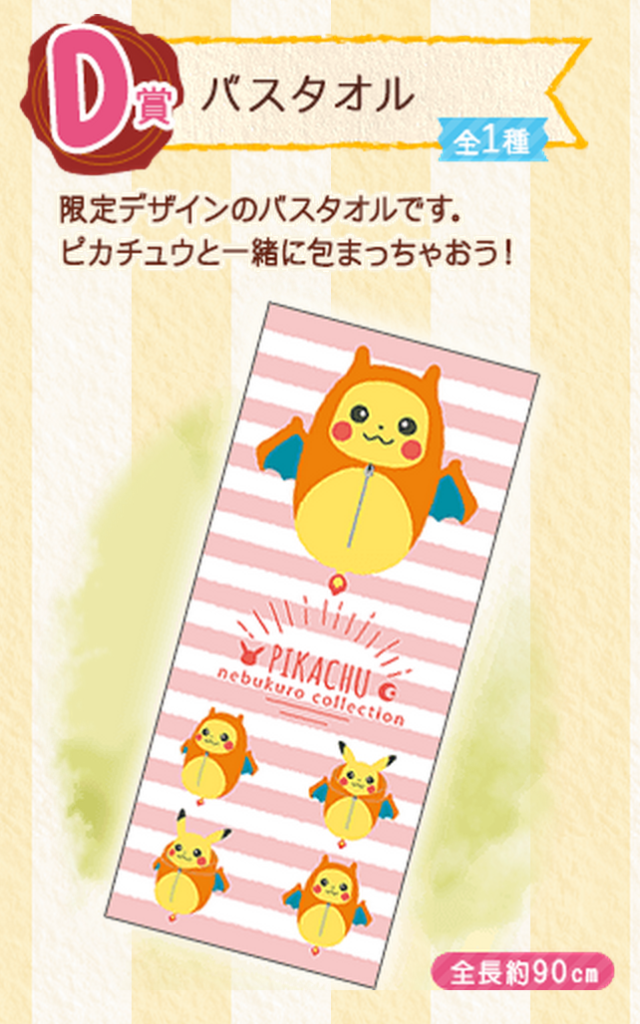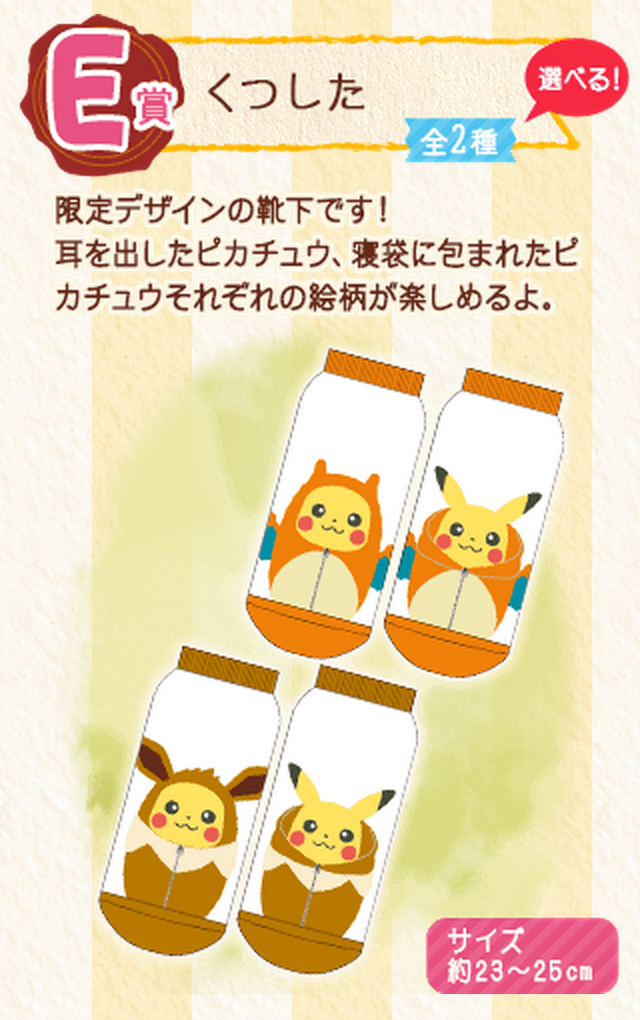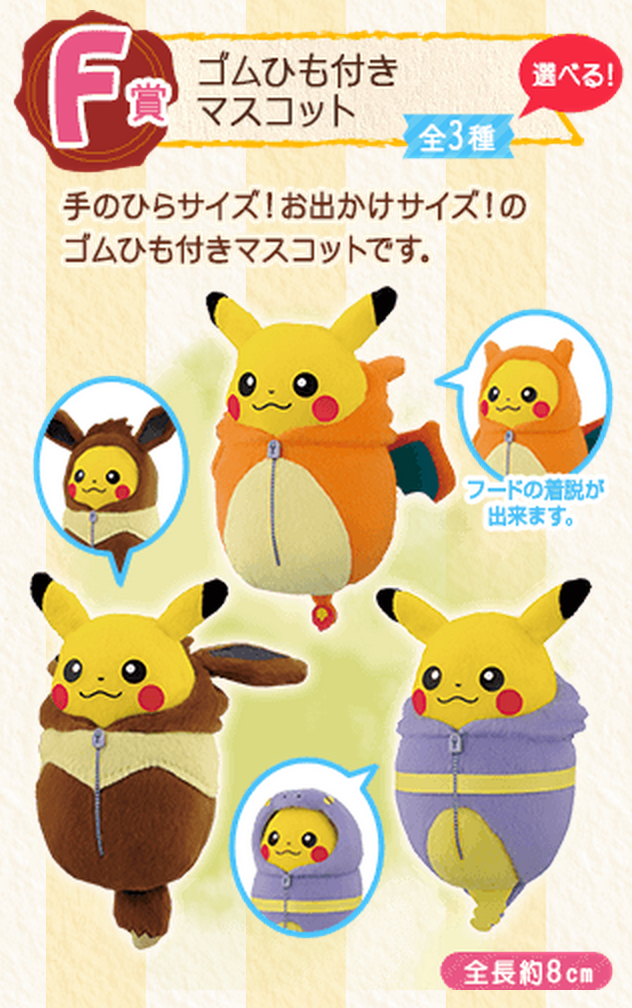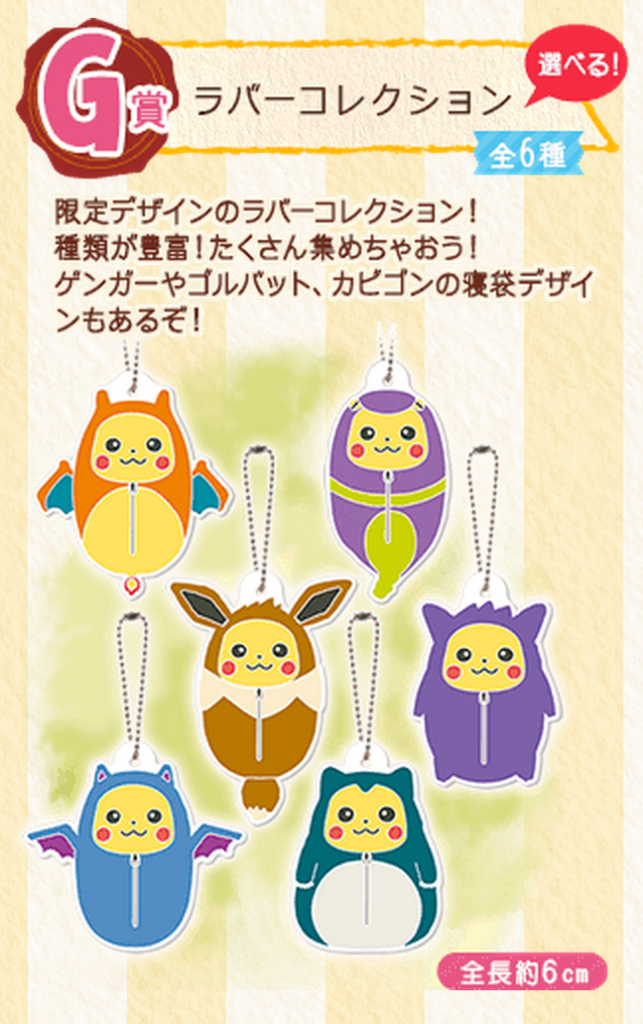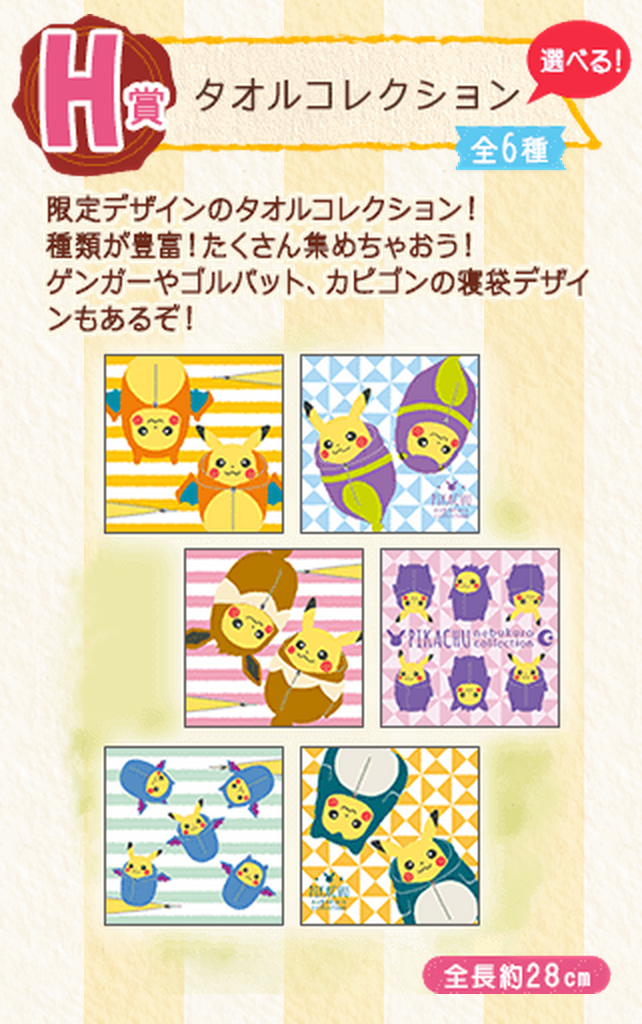 Finally, as is custom with lotteries, there is a "last prize" that is only available as the very last lottery ticket sold at any given location offering the promotion. Can you spot the difference?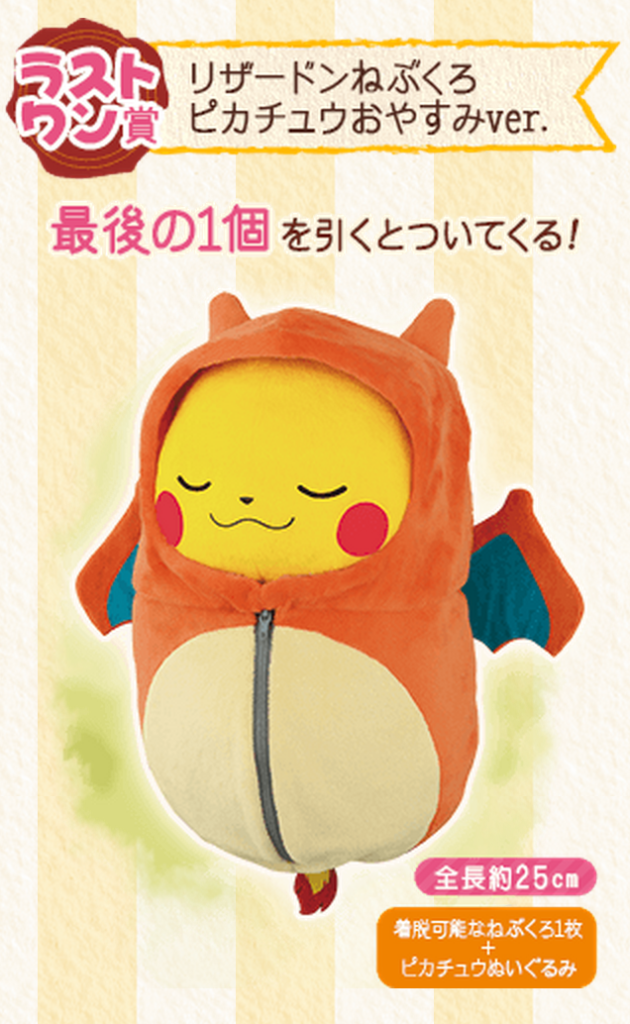 It's the same Pikachu as the A prize, but this time he's sleeping! Aww.
If you're like me and absolutely have to get your hands on some of these goods, you'll need to head over to a participating store in Japan on September 19th when the lottery starts. Alternatively, get ready to scour site such as Yahoo Auctions or Amazon Japan if you want to snag some of these on the aftermarket! My only qualm is that I wish they offered the Gengar sleeping bag version as a plush…