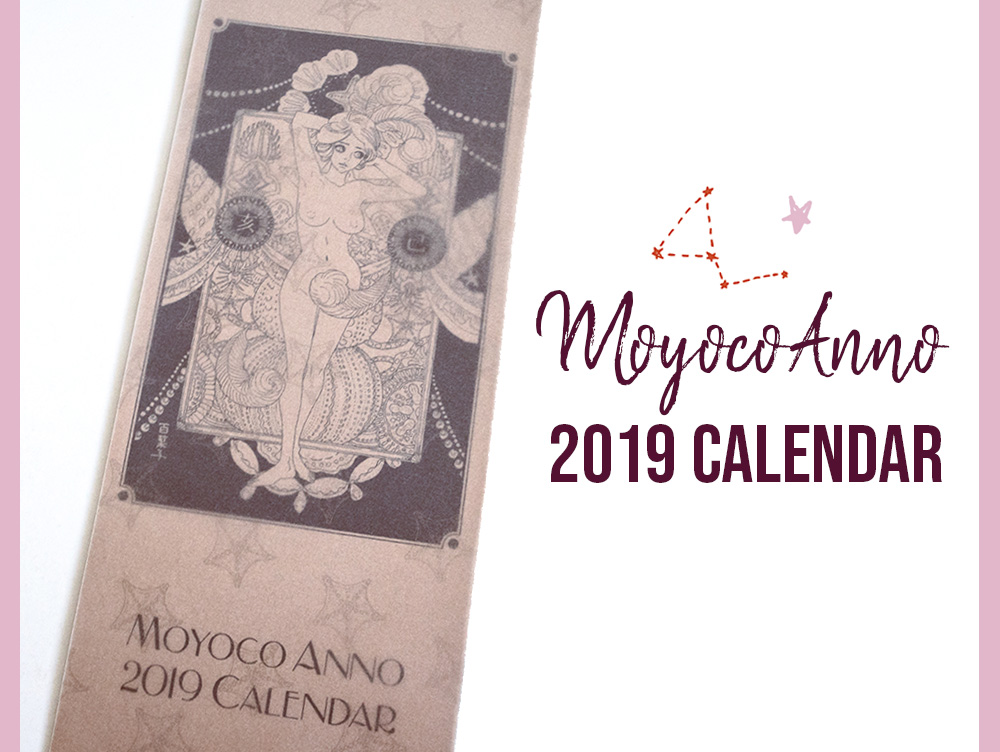 This is my first year purchasing a calendar by manga artist Moyoco Anno (Sakuran, Sugar Sugar Rune), so I couldn't miss the opportunity to share! I don't know how long Moyoco Anno has been selling limited run calendars in Japan, but I've been pining for one for a couple of years.
For 2019, I decided to get the wall-mounted calendar design featuring characters in kimono, which was 3,500 yen (approximately $35) with free shipping within Japan and limited to only 1000 units. At the time of this post, there are still some available, but keep in mind that you'll need a forwarding service if you don't live in Japan.
The calendar is a traditional style where you rip the pages off every month instead of flipping it, which is a bit daunting, so all the more reason to take a few pictures beforehand!