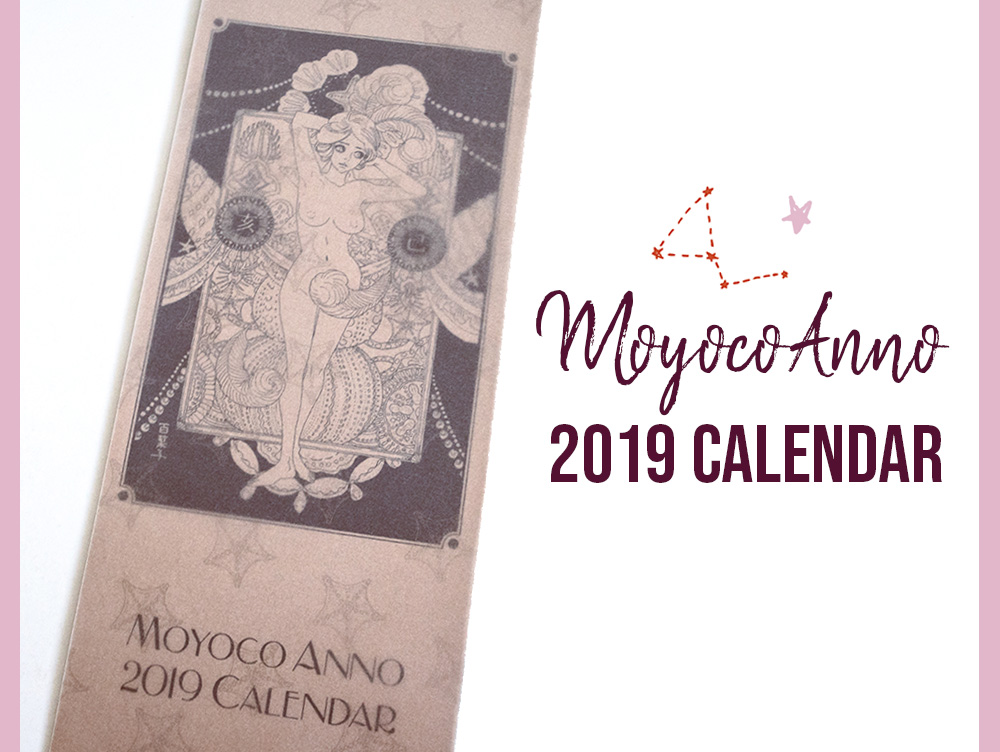 This is my first year purchasing a calendar by manga artist Moyoco Anno (Sakuran, Sugar Sugar Rune), so I couldn't miss the opportunity to share! I don't know how long Moyoco Anno has been selling limited run calendars in Japan, but I've been pining for one for a couple of years.
For 2019, I decided to get the wall-mounted calendar design featuring characters in kimono, which was 3,500 yen (approximately $35) with free shipping within Japan and limited to only 1000 units. At the time of this post, there are still some available, but keep in mind that you'll need a forwarding service if you don't live in Japan.
The calendar is a traditional style where you rip the pages off every month instead of flipping it, which is a bit daunting, so all the more reason to take a few pictures beforehand!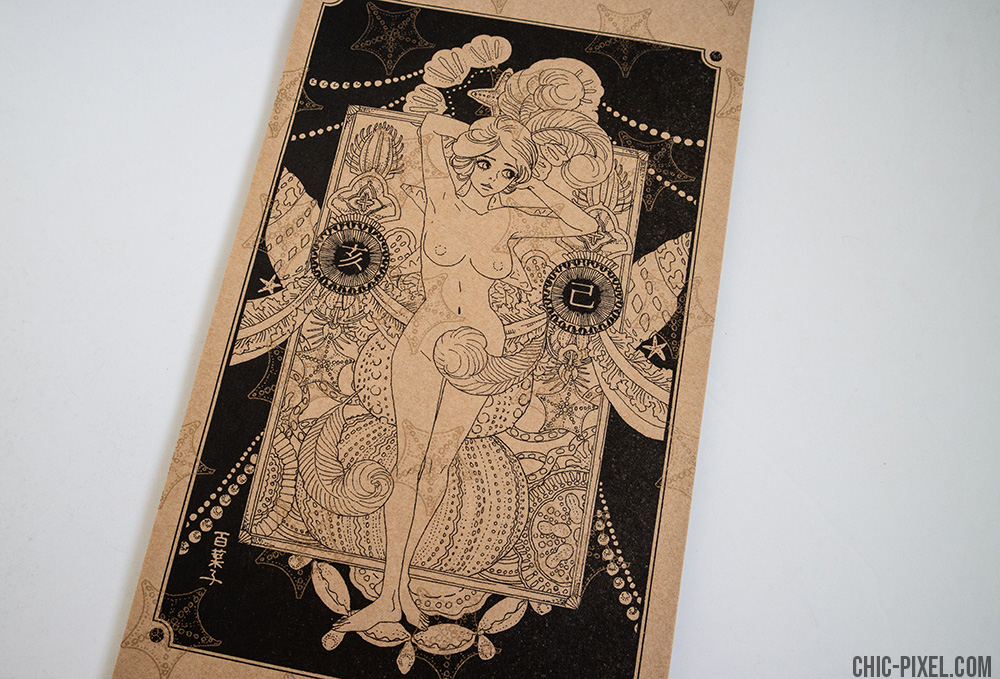 If you compare the above photo of the cover page to the one in the header image at the top of this post, you may notice a slight difference. That's because the calendar came with a nice semi-transparent sheet on top. When you lift it, it reveals the amazing detail on the cover page, down to gold starfish that shine at different angles.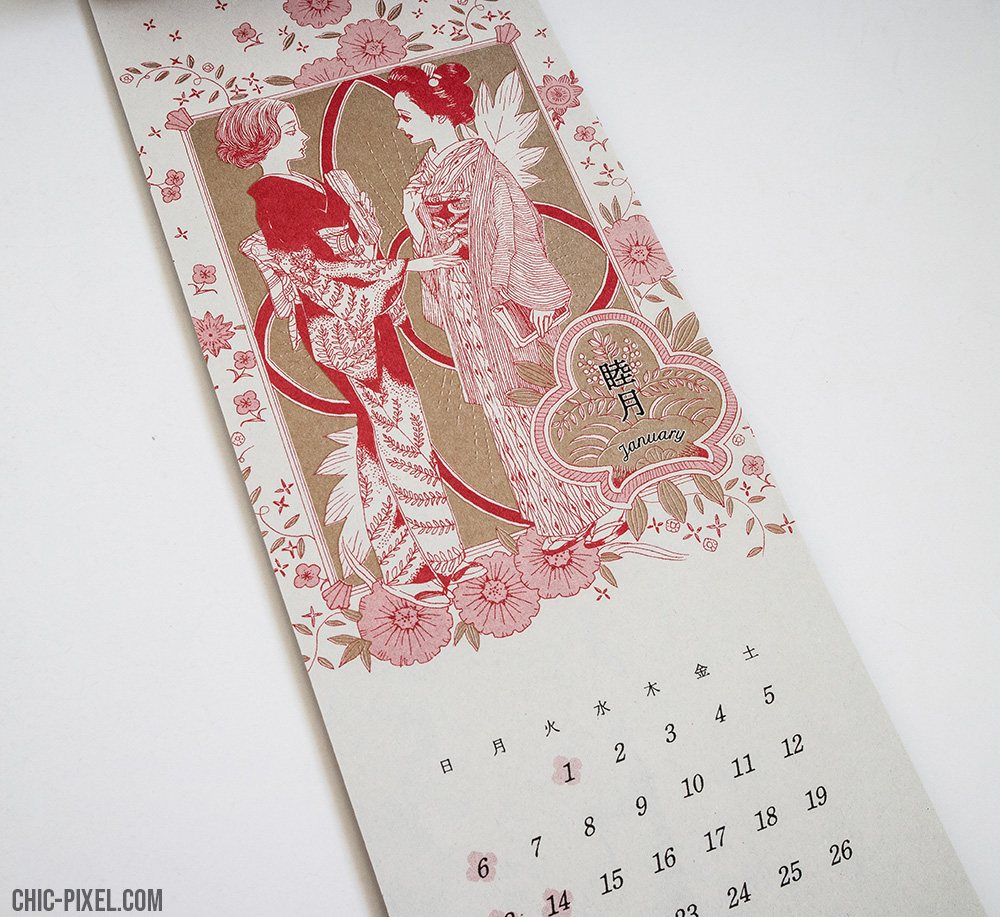 When I realized I would have to rip the monthly pages off to fully enjoy this calendar, I'll admit I briefly wondered if I should've gotten the more standard desk calendar design instead. Well, as soon as I saw January's page, I knew I'd made the right decision! Isn't the illustration gorgeous? The combination of flowers, beautiful kimono, and the gold details quickly dashed any doubts I had!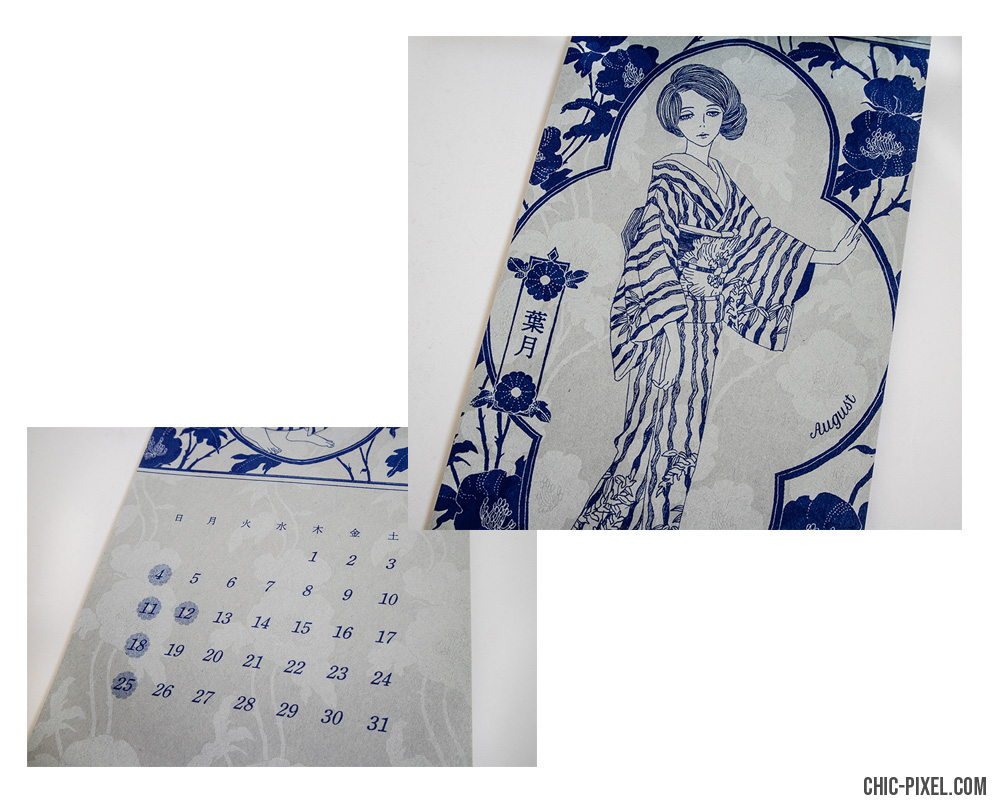 The August page is another one of my favorites. I love the subtle flower printed on the whole sheet of paper. I considered not ripping the pages off along the perforated edge at the top to keep the calendar in pristine condition, but I want to be able to enjoy each and every month on my wall! Then, when the year is done, I can always display the images separately.
These black pages are so exquisite! The characters featured are predominately women, but I'm glad Moyoco Anno snuck a handsome fellow in, too.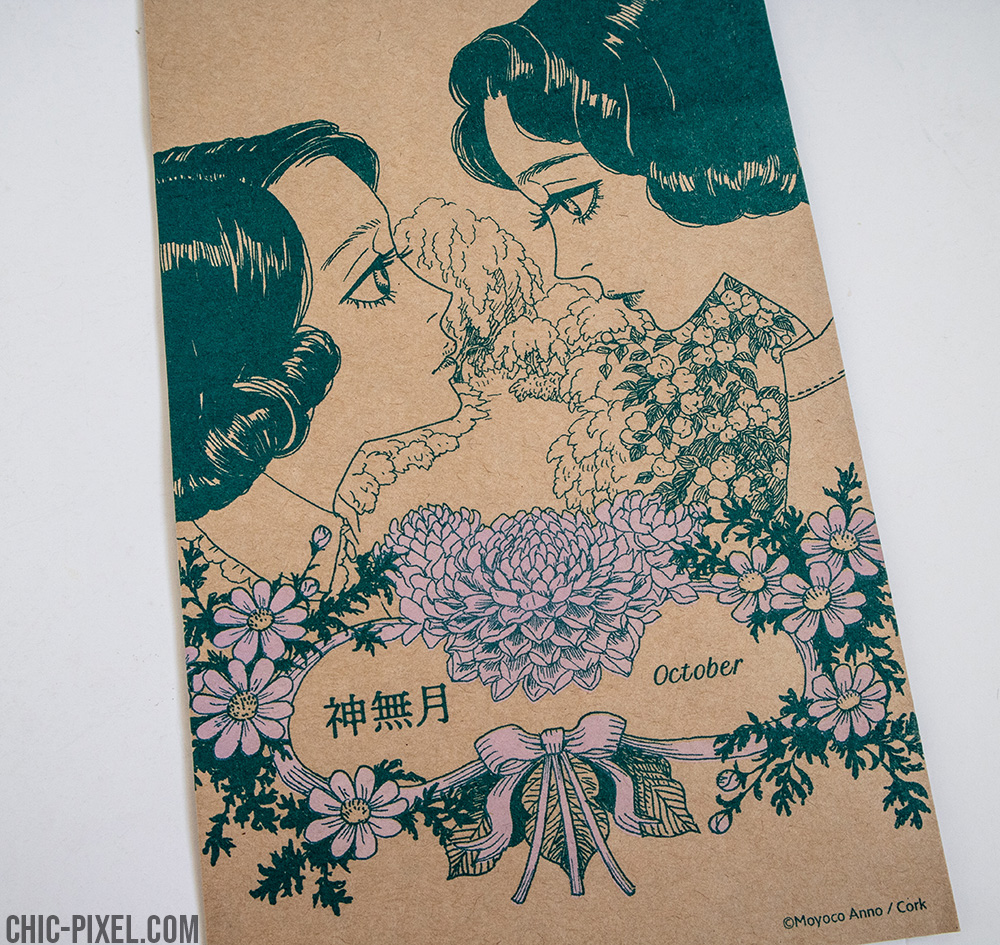 Admittedly, this kind of calendar is much fancier than I'm used to, and I can't use it to write on (I have another, less fancy calendar for that), but I'm so glad I splurged for it! If you like what you see here, reminder that you can still get one from Moyoco Anno's official website! If you love her art as much as I do,  I promise you won't regret it.