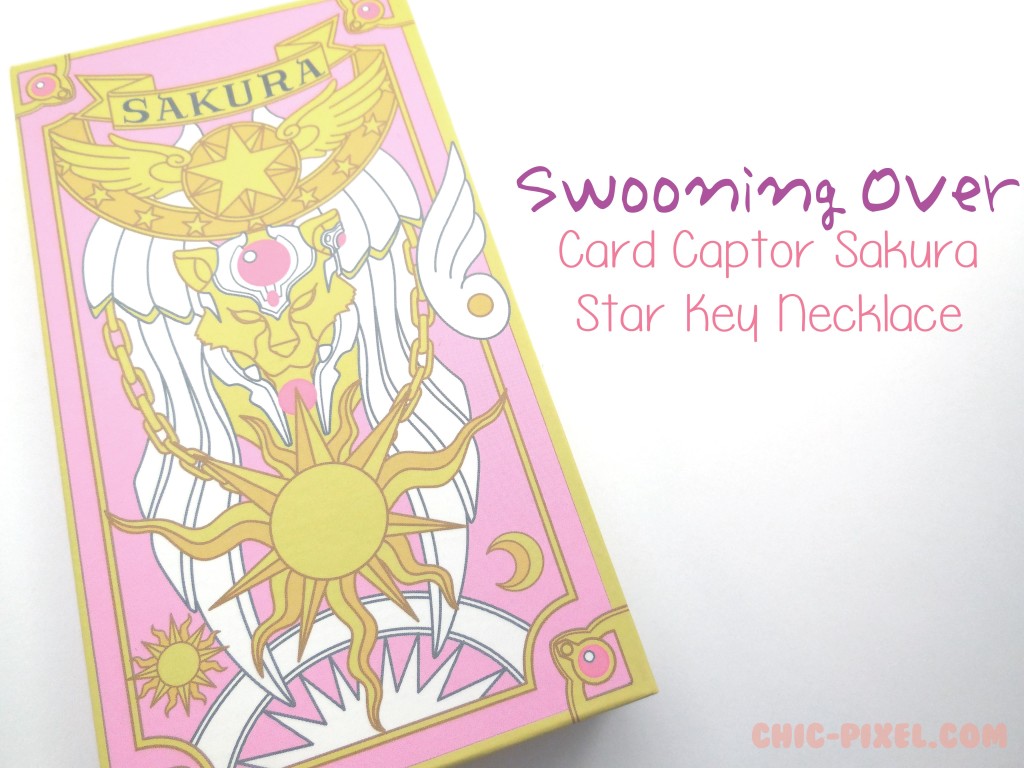 I can't stress enough how much I am loving the current 90s shōjo revival! Of course there's the always-popular Sailor Moon, but over the past year or two, we've also been seeing classics such as Magic Knight Rayearth, Revolutionary Girl Utena, and Cardcaptor Sakura receive a slew of all new merchandise and fun promotional items. And when a new line of affordable Cardcaptor Sakura necklaces popped up for preorder on Ami Ami, I immediately jumped on the opportunity. If it were up to me, I'd probably own necklaces of every magical girl trinket I could get my hands on!
I know you're probably wondering where the darn necklace is at this point, but seriously, isn't the box just amazing? It's all cardboard, but I had no idea it would have such a lovely design modeled after the Sakura Book from the series.
If you're unfamiliar with the Star Key, it's the dormant form of Sakura's second wand. Here's an (unfortunately very low quality) image of it and the Sakura Book from the show: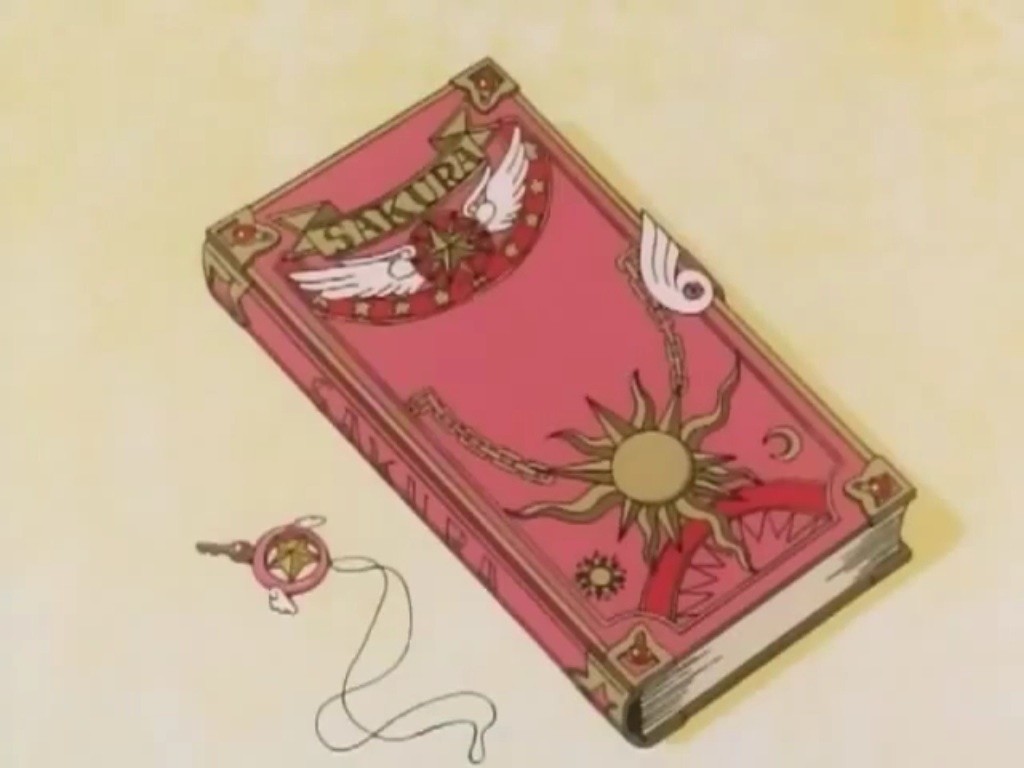 When she's not collecting Clow Cards, Sakura keeps the wand around her neck, making it the perfect thing to translate into a real-world necklace. And here's the result…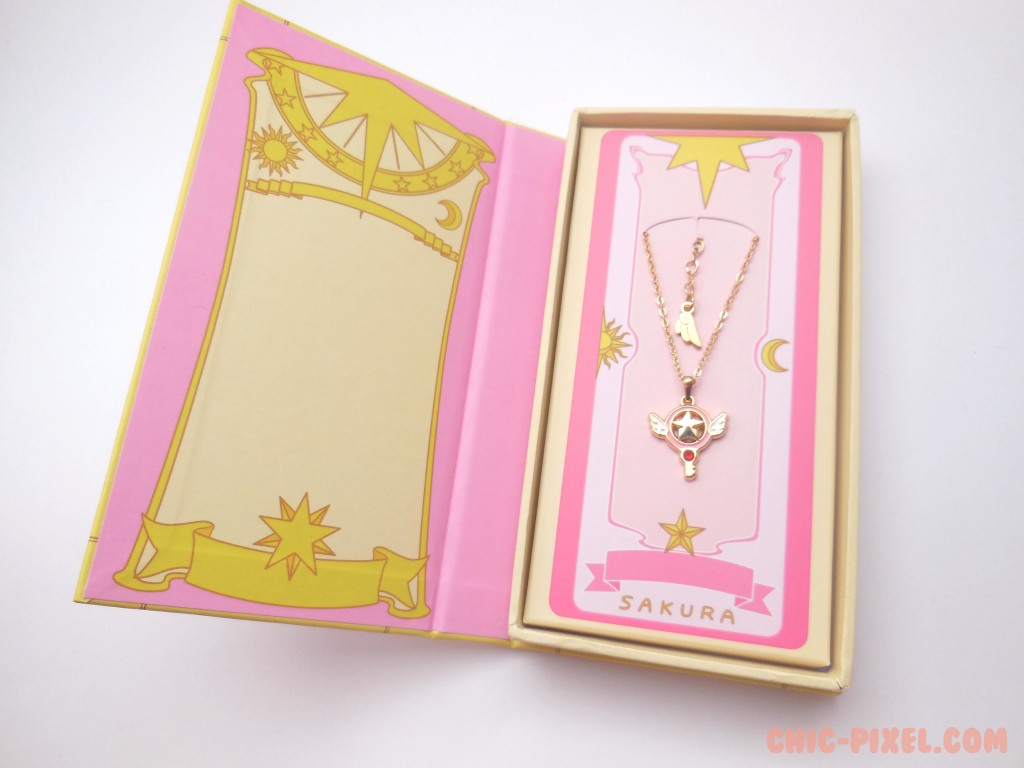 Isn't it gorgeous!? When I preordered it from Ami Ami, it was ¥2,260, or just a little over $18. Now, it's a tad more expensive, but still available for purchase! I'm honestly amazed at the amount of detail that went into the packaging… I suppose I shouldn't expect anything less from Japan!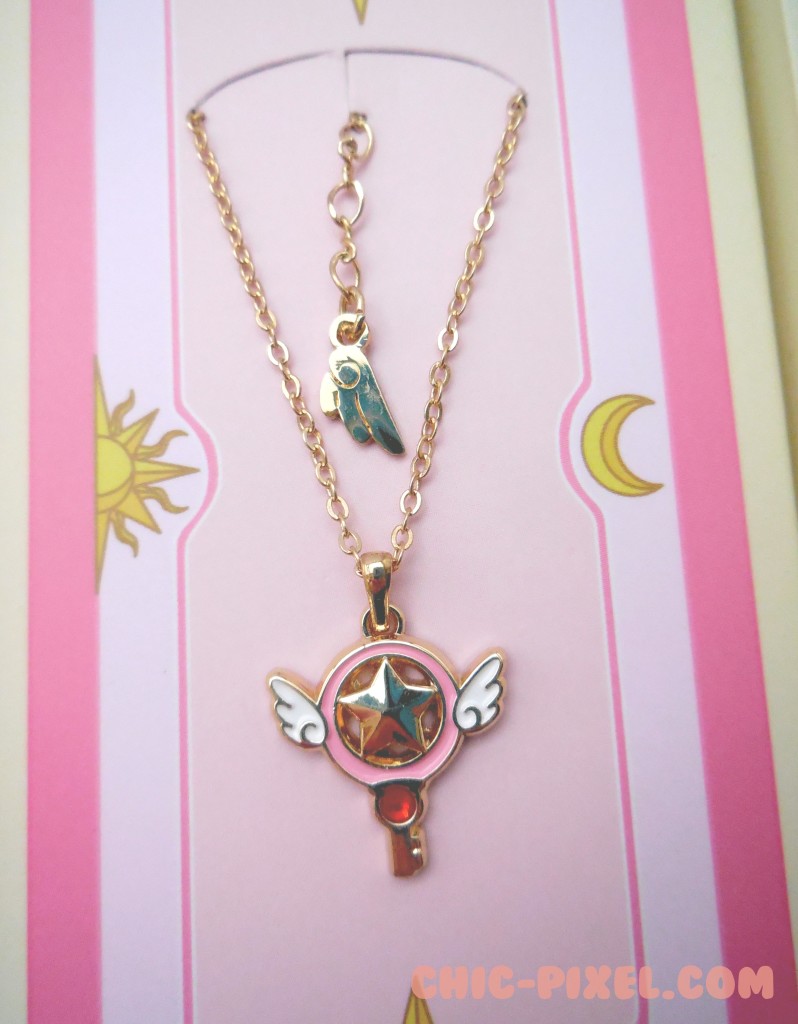 Here's a close-up so you can see all the details. I'm extremely happy with the design, and love the added wing on the clasp at the end! I think it looks much nicer in person than it does in Ami Ami's product photos.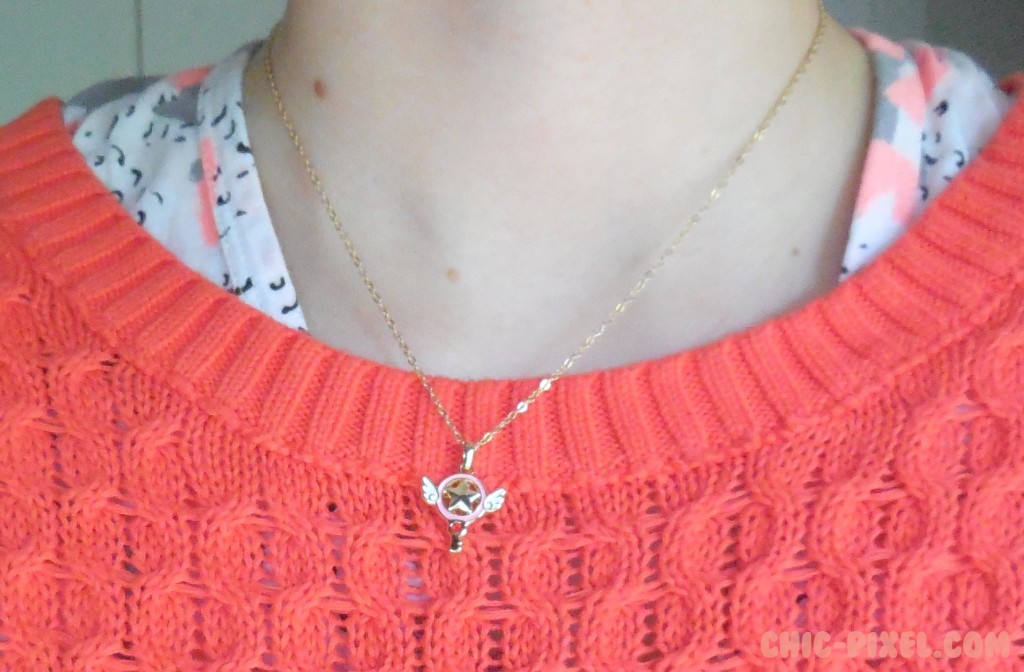 Finally, here's what it looks like on – such a delicate size! I really like that it's small, as it can be worn with a variety of outfits without being too overwhelming. It also doesn't really scream "look at me, I'm a massive nerd!" which I do enough of in various other ways, so I'm happy to have a necklace that doesn't immediately send passers-by in the other direction.
What do you think? Is a necklace like this up your alley? Ami Ami also has the Sealing Key version available!