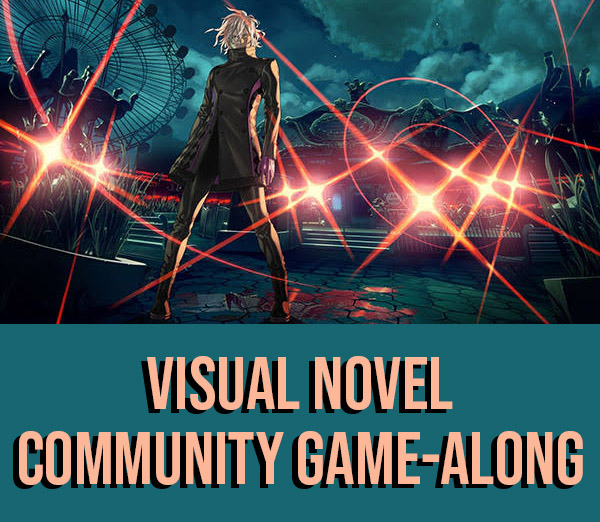 It's another new month, and another new Community Game-Along theme! This month, we're celebrating all kinds of visual novels. Join in the event by playing a visual novel and sharing your impressions using #VNNovember on social media!
If you're new to the Community Game-Along, know that all kinds of submissions are most welcome, from podcasts, photographs of your game collection, or gameplay videos. As long as it features games that fit the theme of the month, any way you'd like to share your impressions is most welcome!
VNNovember is a theme I've done for the Community Game-Along a few times now, so you can refer to some of my older posts for game recommendations if you're stumped. Some classics that you can't go wrong with are The House of Fata Morgana, Higurashi: When They Cry, and Steins;Gate. Read on for some recent releases to add to your visual novel to-play list!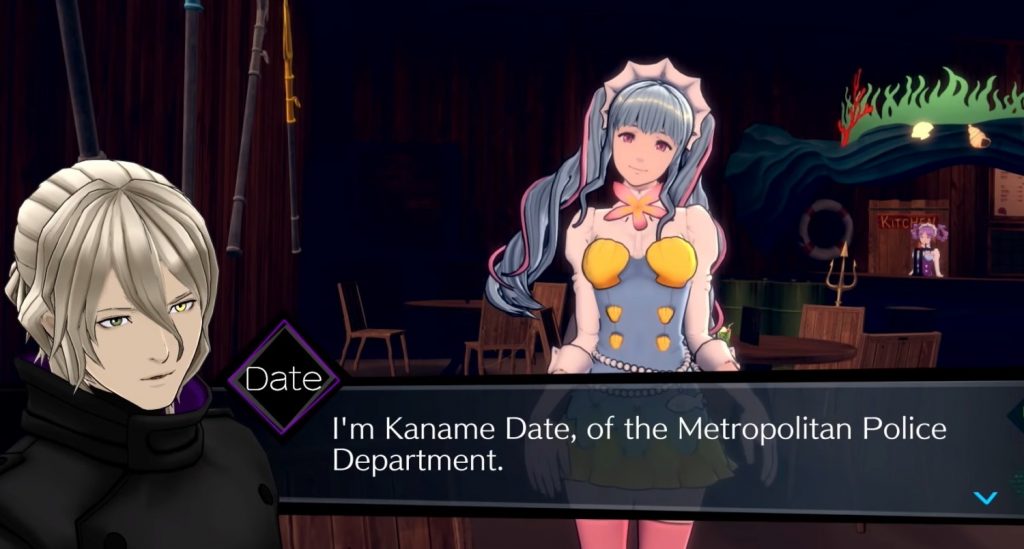 AI: The Somnium Files (PC, PS4, Switch) – AI is the latest game written and directed by Kotaro Uchikoshi, who is known for the Zero Escape series, which combines a mysterious visual novel with puzzle-solving elements. AI is a sci-fi murder mystery where you play as detective Kaname Date attempting to thwart an elusive serial killer.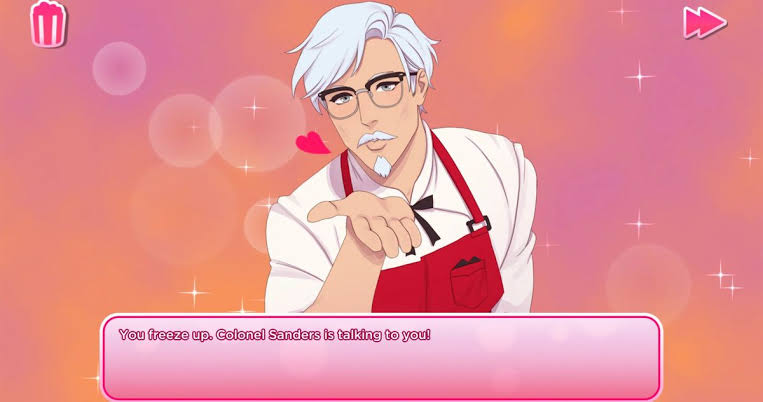 I Love You, Colonel Sanders! A Finger Lickin' Good Dating Simulator (PC) – If you want a completely free visual novel experience that is also an advertisement for deep-fried, breaded chicken, look no further! I don't know what else to say about this game (advertisement) aside from the fact that it takes less than an hour to play. It can't hurt to check it out, right?
What will you be playing this month? I'm sorely overdue to play through The House in Fata Morgana, so I plan to pick away at it this month. Remember, if you pick a visual novel that's a romance game, you can always come back to it in February for next year's dating sim Community Game-Along theme. It's a win-win!