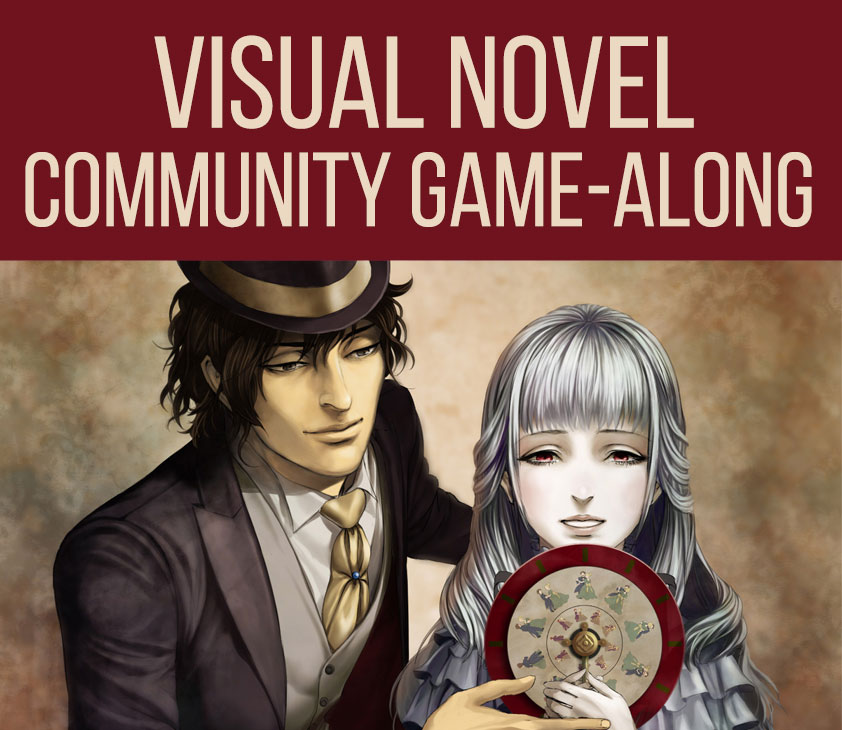 I'm always a little sad when Halloween is over and November 1st rolls around, because that means cute bat and spooky pumpkins decorations are no longer in season. But to combat the post-Halloween blues, I've decided this month's Community Game-Along theme will be one of my personal favorite genres: visual novels!
If you've followed the Community Game-Alongs for a while, you'll know that February is usually for dating sims/romance visual novels, but for this month I wanted to celebrate all things visual novel, be it romantic or otherwise! If you're unfamiliar with the genre, visual novels are characterised by static (or mostly static) images accompanied by dialogue and descriptive text. Sometimes visual novels also include more interactive gameplay, such as in the Danganronpa or Ace Attorney series, but either way, be prepared to do lots of reading! (it's worth it, I promise)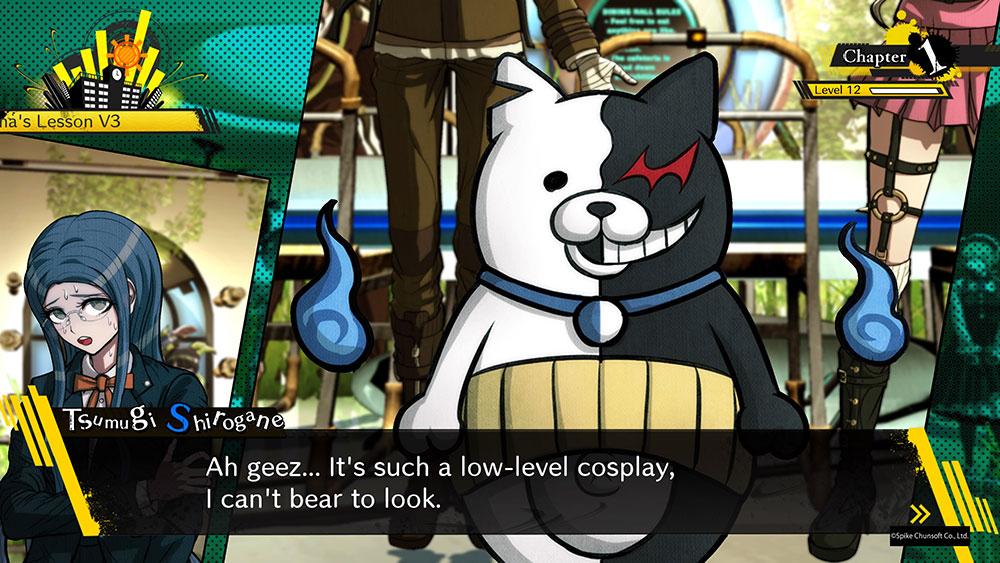 To join in the event, simply pick one or more visual novels to play throughout the month of November and share your experiences using #VNNovember on social media! Blog posts, let's plays, podcasts, or simple tweets about your impressions as you play through your selected title are more than welcome! At the end of the month, I'll compile a roundup of some of the submissions so you can see what everyone else got up to!
Though you used to be able to count the number of visual novels available in English on two hands, now there's something for nearly every demographic. Here are just a few ideas to get you started!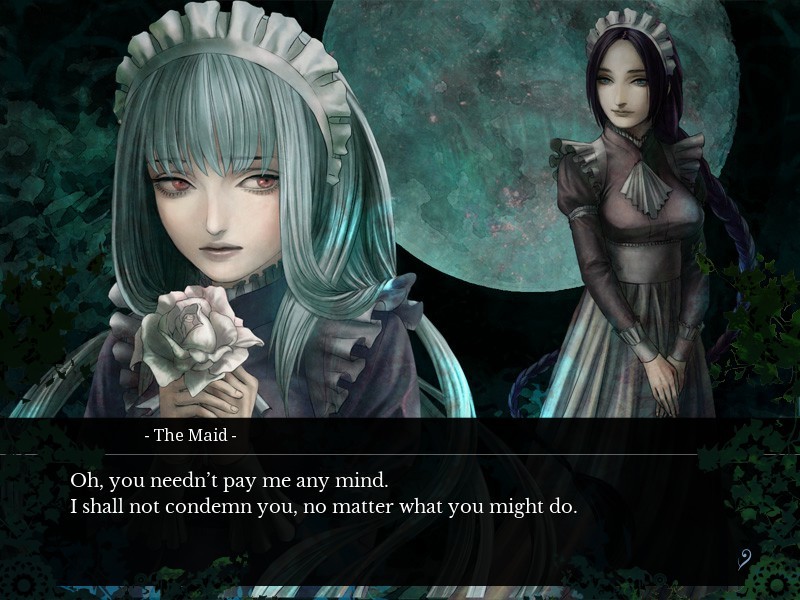 The House in Fata Morgana (PC) – The House in Fata Morgana is the kind of visual novel that doesn't get a lot of mainstream praise (as opposed to, say, the Danganronpa series), but every person I know who's played it can't stop raving about it! If, like me, you're looking to keep the Halloween spirit alive, Fata Morgana is a gothic tale full of suspense that will be sure to scratch that spooky itch. At the time of this post, it's also 35% off on Steam! If you're not convinced, check out Hardcore Gamer's glowing review.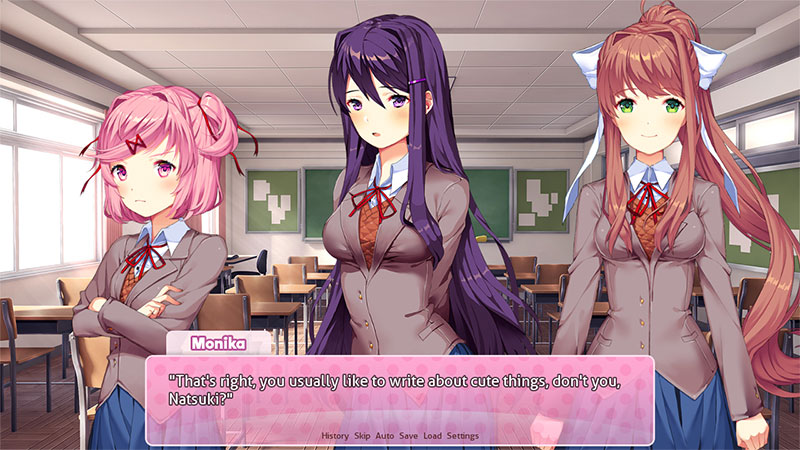 Doki Doki Literature Club (PC/Mac) – If you're looking for something short, free, and a recent cult sensation, Doki Doki Literature Club is the game for you! This title was actually made by a western developer who says he has a bit of a love/hate relationship with anime. It may seem like a cute moe romance game, but there's more to Doki Doki Literature Club than meets the eye. I hear it's best to go in with as little information about the game as possible, so I'll leave it at that!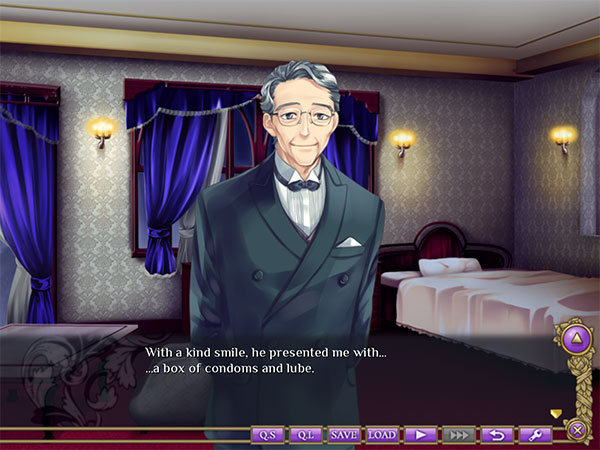 Hadaka Shitsuji: Naked Butlers (PC/Mac) – This notorious boys' love visual novel was just released with an official English translation courtesy of MangaGamer. It's most definitely NSFW, and won't be everyone's cup of tea, but if you're interested in some whacky male x male erotic scenarios with a heaping spoonful of black comedy, you might want to give it a try! If you'd like to get a better idea of what to expect from Hadaka Shitsuji, I'd recommend watching the opening video on YouTube. There's also a really great introduction to the game on the MangaGamer blog!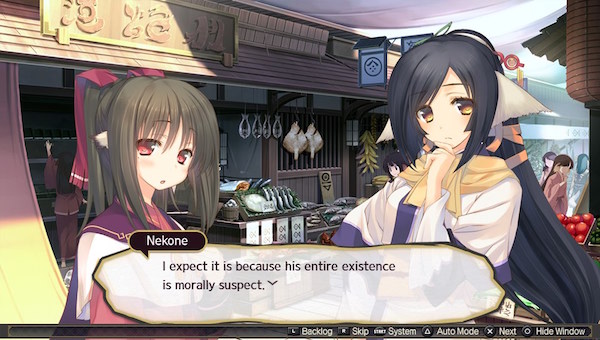 Utawarerumono: Mask of Deception (PS Vita, PS4) – So far all the games I've mentioned have been pretty traditional visual novels, but the Utawarerumono series stands out for including strategy RPG gameplay in addition to lots and lots of text. The first game was originally an adult PC title, but the explicit content was removed when it was ported to PS2. Mask of Deception is the first game in the series to get an official English translation, and the sequel Mask of Truth was also released earlier this year. If you're looking for a fantasy title with a strong story and some gameplay variety, check this one out!
I could go on and on with visual novel recommendations, from Steins;Gate to Code: Realize ~Guardian of Rebirth~ or even 2017's breakout hit Dream Daddy: A Dad Dating Simulator, but suffice it to say that there is probably a visual novel out there for you, even if you've never played one before! If you have some favorite visual novels you'd like to recommend to other participants, please leave them in the comments!