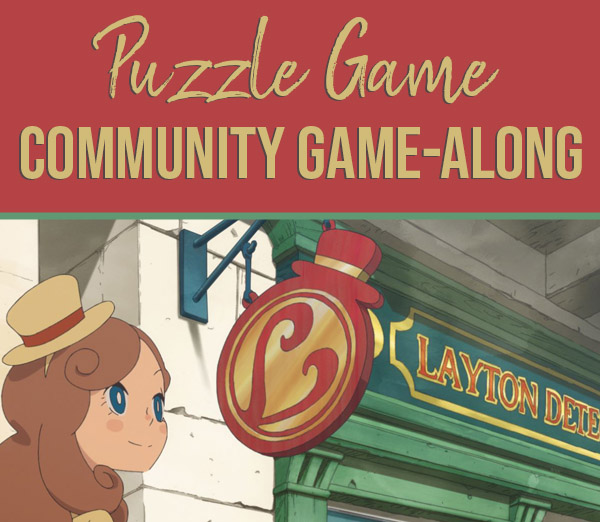 We're finishing the 2019 Community Game-Along schedule with a bang with our final theme of the year: puzzle games! I love how puzzle games can be really great for stress and anxiety, and I know the end of the year can be a source of both of those things for many people, so it's a great time to decompress with some wholesome puzzles!
From Professor Layton to Puzzle Quest, December's puzzle game theme includes all manner of puzzlers, so pick up a game and share your impressions with #PuzzleGameMonth!
Before I share some game recommendations for this month, I wanted to let you all know about the future of the Community Game-Alongs. I've been doing monthly Community Game-Along themes since 2014, which makes this my 5th year organizing this fun event! While I really enjoy it, with my new full-time job I decided it was time to ask for help.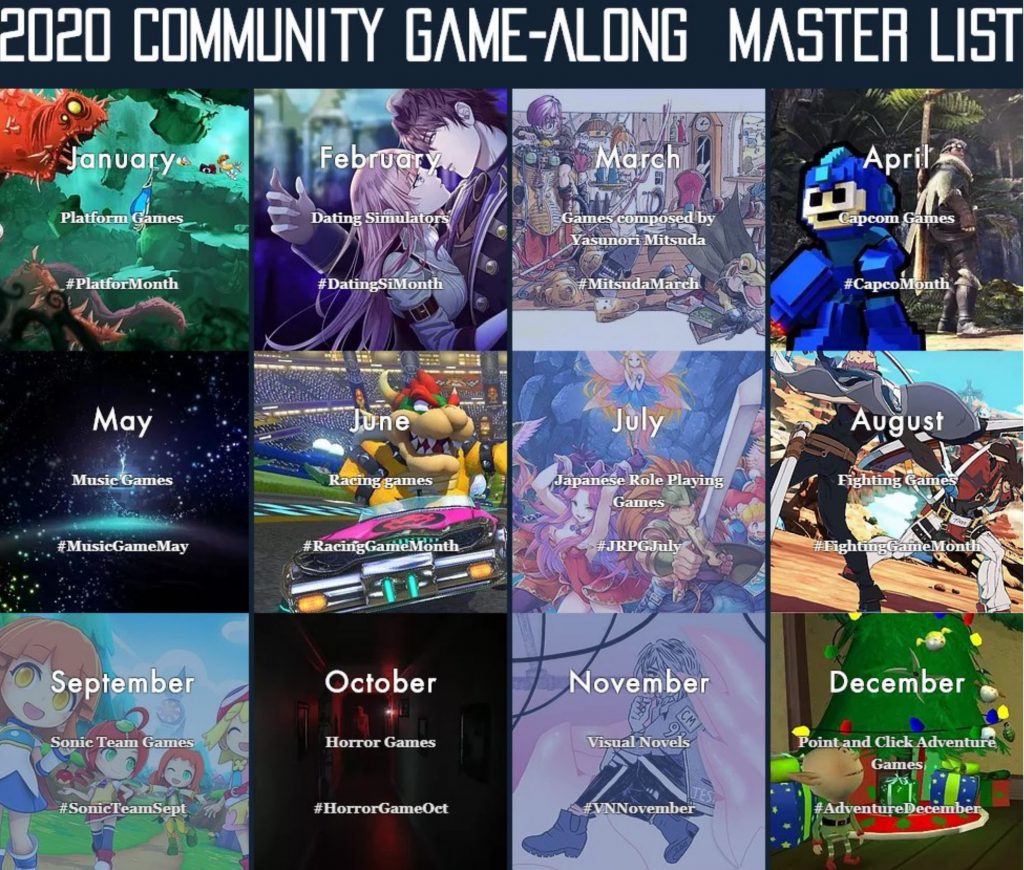 That's where Nitro and Capsulejay come in! They've both been dedicated participants of the Community Game-Along for a long time, so I couldn't have asked for better hands to carry on the Game-Along torch. Nitro will be leading the event going forward, with Capsulejay assisting with organization and me mostly just cheering them on (and contributing graphics occasionally).
With the changeover comes a brand-new Community Game-Along website, where Nitro has already announced the themes for 2020! Head on over and take a look at his awesome handiwork, and start planning your 2020 gaming schedule!
Now that that's out of the way, here are some game suggestions from me to close out the 2019 Game-Along: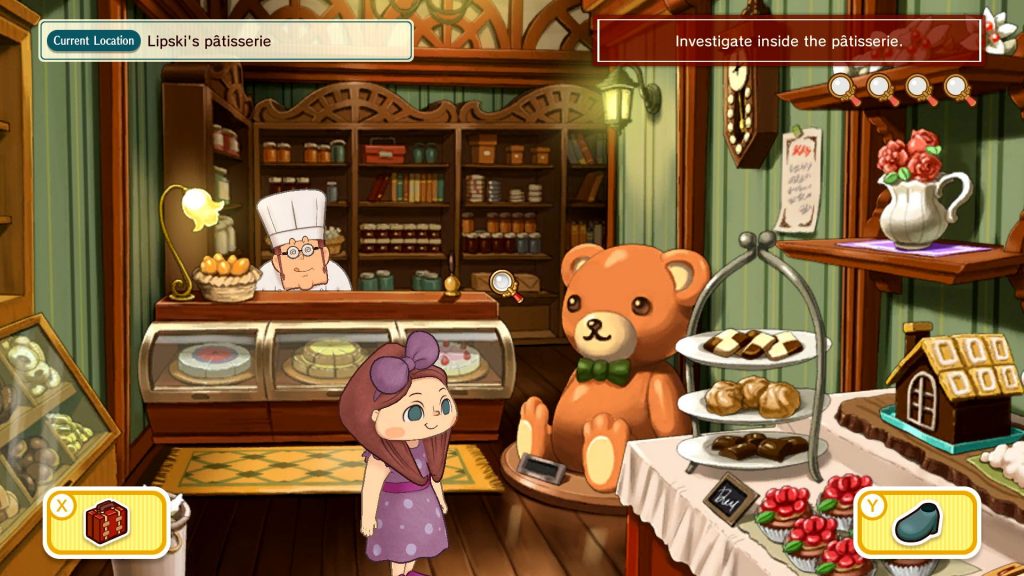 Layton's Mystery Journey: Katrielle and the Millionaire's Conspiracy (Switch, 3DS, Android/iOS) – The latest game in the Professor Layton series, Layton's Mystery Journey features the professor's daughter, who wants to follow in her father's footsteps as well as find him, because he's nowhere to be found! The Switch port just came out last month and features a few additions, but you can also try it out for free on Android/iOS or pick up the 3DS version.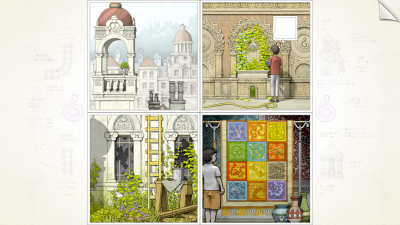 Gorogoa (PC, Android/iOS, Switch, PS4, Xbox One) – For a gorgeous puzzle experience that is simple to learn but fascinatingly complex, look no further than Gorogoa. It's not an extremely long experience, so if you're not in the mood for a Professor Layton-length endeavor, this may scratch the puzzle itch without overstaying its welcome. Plus, it's available for nearly everything!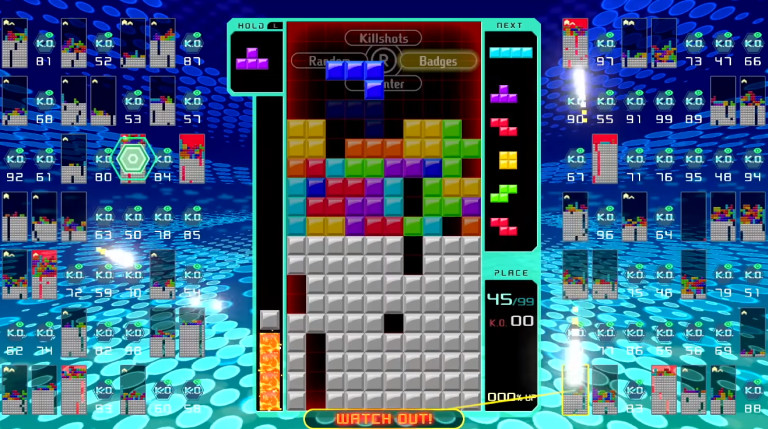 Tetris 99 (Switch) – If you have a Nintendo Online subscription, you can play Tetris 99 for free right now! Just as the name suggests, this Tetris game has you pitted against 98 other players. Become number 1 by being the last player standing! So basically Tetris battle royale. If you enjoy Tetris, give it a shot and see how you stack up!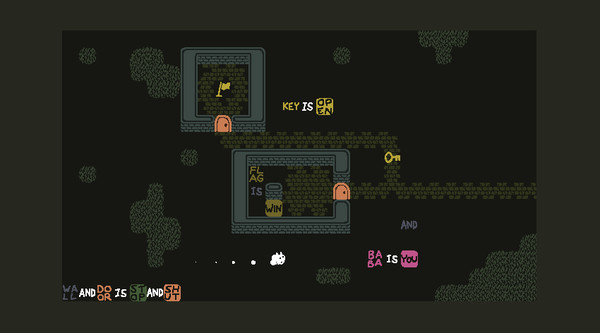 Baba Is You (PC/Linux/Mac, Switch) – This quirky puzzle game took the gaming community by storm earlier this year with its simple premise and imaginative gameplay. In Baba Is You, you change the actual rules of the puzzle you are playing in order to complete it by moving blocks around the screen. If you enjoy puzzles with multiple, sometimes surprising, ways to find the solution, look no further than this one.
I'm all set to participate this month with my copy of Layton's Mystery Journey, which I'm currently quite enjoying! (When I'm not banging my head against a particularly frustrating puzzle and refusing to give in and spend my hint coins) What puzzle game will you play this month? Leave a comment or share your picks on social media with #PuzzleGameMonth!