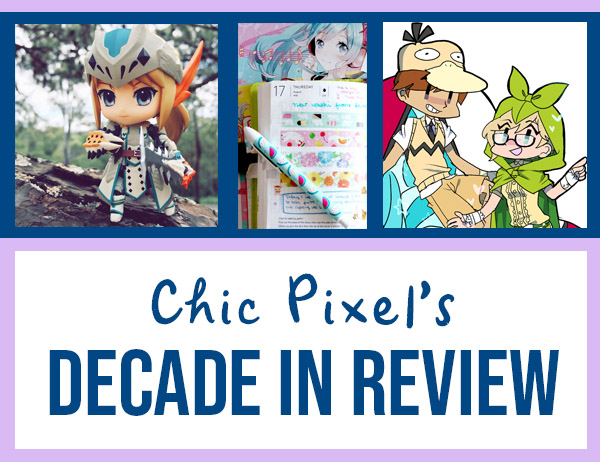 As we inch closer and closer to January 1st, 2020, everyone is not only reflecting on the last year, but the whole decade. Instead of rounding up my favorite games, anime, or other media, I thought now would be a great time to look at how my tastes and interests here at Chic Pixel have changed. After all, a lot can happen in 10 years!
Changing Tastes in Games
From 2000-2010, my gaming tastes were very much focused on JRPGs. After playing Final Fantasy VII in the late 90s, I became enamored with the Final Fantasy series and sought out any other JRPGs that looked half as interesting – Grandia 2, Legend of Legaia, and Legend of Dragoon were some favorites of the time.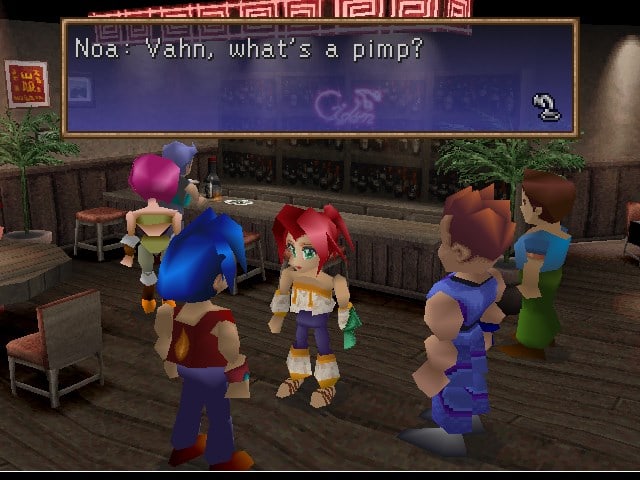 After I graduated from college in 2010, however, I found myself less and less interested in sitting down with long, tedious RPGs (not saying all RPGs are tedious, of course, but that's how I was feeling at the time), and I went hard in on my love for otome games. Now, I enjoy an RPG from time to time (mostly of the Japanese variety), but I play many more visual novels and, surprisingly, action games.
And how can I talk about action games without mentioning Monster Hunter?! This past decade also turned me into a massive Monster Hunter fan, and it has usurped Final Fantasy as my favorite game series. Who would've thought?!
A New Love for Figures
I always used to joke about how I just couldn't get into figurines like other anime/game fans, but over the course of the last decade, they finally hooked me. All it took was the absolutely adorable Nendoroid line by Good Smile Company, which dates back to before 2010, but really expanded in terms of the range of characters they make and the quality of the figures over the past five years or so.
There were a couple years there – 2016-2017, perhaps – where I amassed quite a collection before slowing down on my figure purchases significantly. But even though I don't buy them as frequently as I did before, I can't resist when my favorite character gets a Nendoroid version or a gorgeous scale figure!
Starting Up Journaling
A few years ago, I got really interested in the Hobonichi Techo planner after reading a review on Tiny Cartridge. For a year or two, I just followed the Hobonichi tag on Tumblr and admired all of the cool things other people were doing with theirs, until I finally decided that I would try out freeform journaling for myself using a simple Rilakkuma notebook to see if I liked it. After keeping it up for a good six months, I took the plunge and got a Hobonichi Techo!
I really love journaling as a way to decompress, and the Hobonichi has allowed me to get rid of my preconceptions of what a journal/planner should look like and just use it however I wanted. Sometimes I draw, other times I write something of a diary entry, and others I just glue in cute images and call it a day.
I've even got my 2020 Hobonichi Techo ready to go – this year I'm trying their new day free version, so I don't feel bad if I don't write something down on every single dated page (aside from the monthly calendars, there are no dates on any of the pages in the day free version). Maybe I'll get back to posting journal flip through videos!
Leveling Up the Site
Speaking of videos, so many aspects of Chic Pixel have changed since I started the site nearly a decade ago, from how I publish posts to the quality of the photos and even the content. Chic Pixel started as a blog on Blogger where I wrote about pretty much whatever I felt like, but eventually, I migrated to WordPress and the site layout you see now.

My photography and image editing skills have improved a lot, and now I even make fancy header images like the one at the beginning of this post! I also started recording video game footage and Japanese candy videos for YouTube, am on the third rendition of the site's tie-in podcast. I also started a Patreon – something I never would have imagined possible 10 years ago! I wonder what Chic Pixel will look like in 2030? Will we still have websites as we know them today?

Of course, a lot has happened in my personal life in this past decade, as well. I graduated from college, moved to Australia, got married, started and finished a PhD, became a published translator, and finally got a full-time job. I'm exhausted just thinking about it!
While I haven't had as much time for Chic Pixel the past six months due to the aforementioned full-time job, I'm really looking forward to getting back to writing more regularly. In the meantime, here's to a restful rest of 2019 and making 2020 the best year yet!