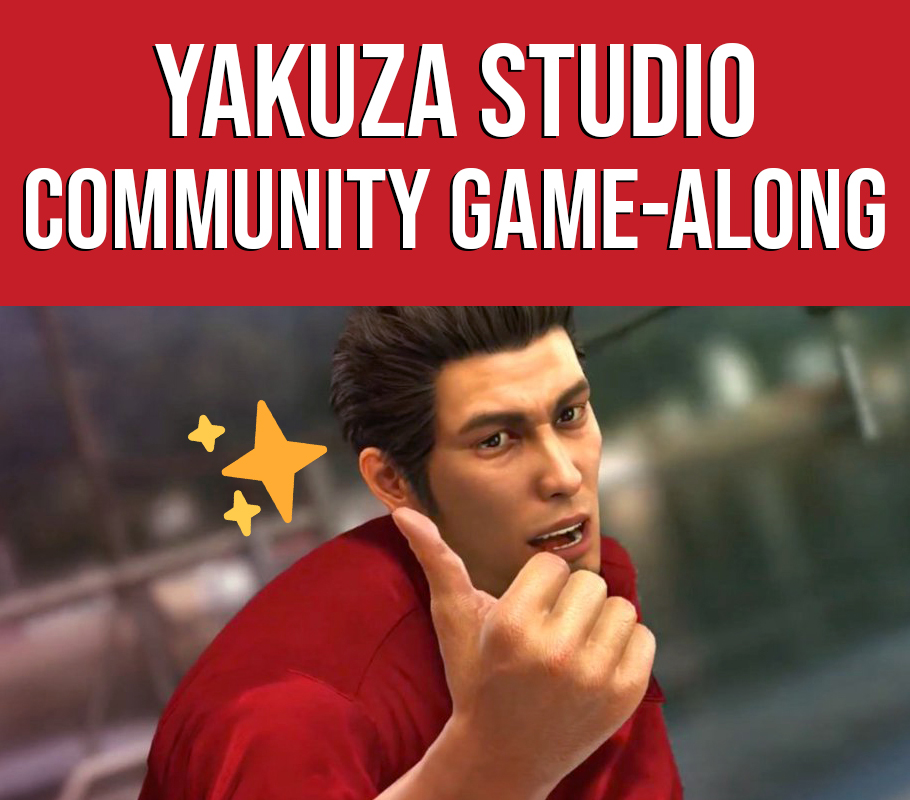 We're celebrating Yakuza Studio's stellar game library all throughout the month of June, just in time for the English release of Judgement! If you're new to the Community Game-Along events, each month I pick a different gaming theme here at Chic Pixel. To participate this month, simply play a game that fits the theme and share your experiences using #YakuzaStudioMonth! Submissions in the form of blog posts, live streams, podcasts, and more are always welcome!
I want to give an extra special thanks to Neal Akuma this month for being more organized than I was and promoting the event on ResetEra with an awesome post! If you use ResetEra, feel free to join in the discussion on his post. He also kindly gave me permission to use the awesome images he whipped up for the post to give you an idea of all the awesome games you can play this month!
Since Neal Akuma did such a good job providing a ton of information on what kind of games you can play for #YakuzaStudioMonth in the ResetEra post, I'm going to encourage everyone to head over there for more game ideas instead of doing my usual big list of suggestions.

But, if you're looking for some quick ideas: Yakuza Kiwami (PS4, PC)a remake of the first Yakuza game, is a great place to start if you want to jump into Yakuza Studio's namesake series (as is Yakuza 0, which is the first game in the series chronologically). Binary Domain (PS3, Xbox 360, PC) is an awesome pick for an underrated but highly-regarded third-person shooter, and Super Monkey Ball: Sakura Edition (iOS, Android) is a great free option, as Yakuza Studio head Toshihiro Nagoshi has a long history directing/producing games in the series.
What Yakuza Studio game will you be playing this month? Share your pick in the comments!