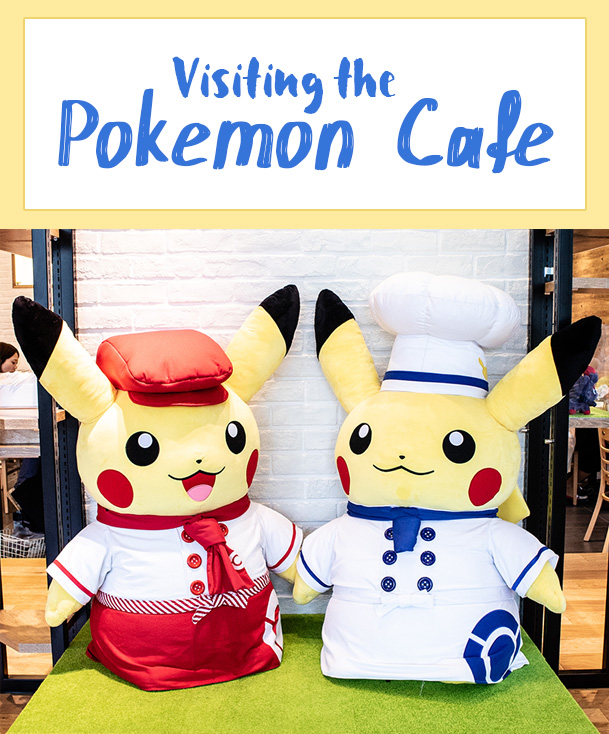 Early in 2018, a permanent Pokémon Café opened in Tokyo, and I was lucky enough to be able to visit it when I was in Japan! It's been just about a year since I went, but I'm finally getting around to sharing my impressions… with lots of photos, of course!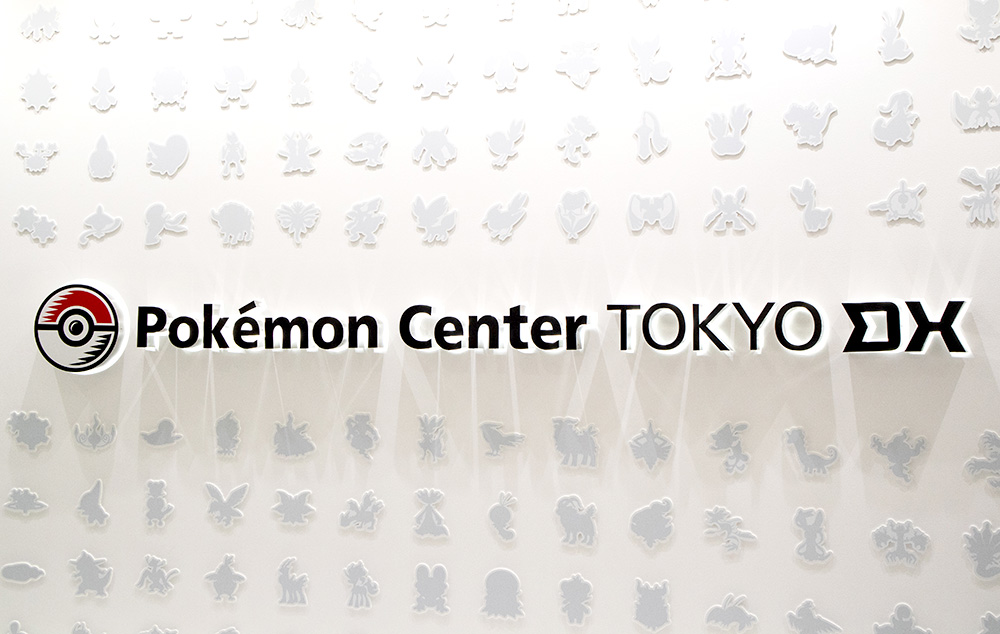 The Pokémon Café is located next to the Pokémon Center Tokyo DX, which is in the Nihombashi Takashimaya building near Tokyo Station. If you want to visit the cafe, you'll need to book online in advance. When I went to make the booking for me and my friend @clairparfait, they were already nearly out of seats!
I think it's easier to get a seat if you're going alone, but it's important to plan in advance. Plus, there's merch you can only get if you order it at the time you make your reservation! Nintendo Soup has a good guide on making reservations online if you need any help.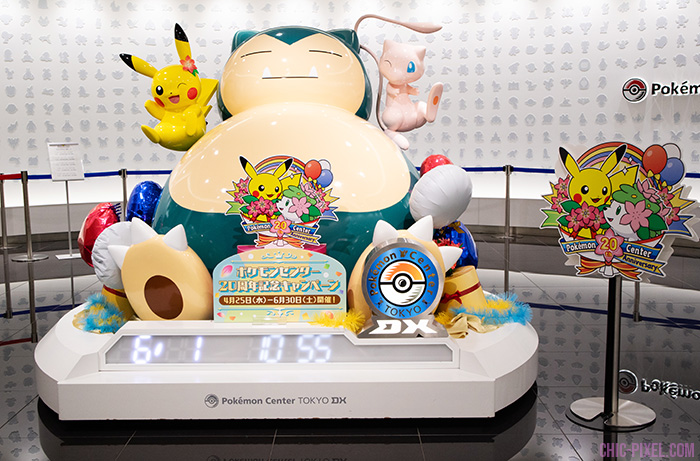 When you first enter the Pokémon Center Tokyo DX, you'll be greeted by a large Snorlax statue with decorations that change depending on the season. Turn left, and you'll be at the cafe! Be sure to save some time to check out the Pokémon Center, too!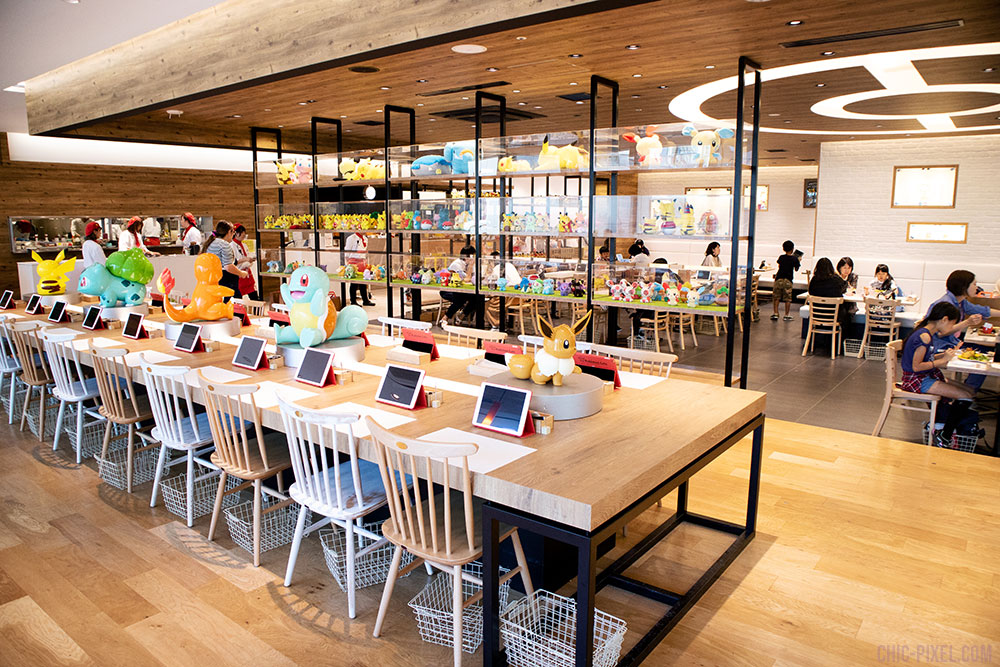 This is what the inside of the cafe looks like! There are two seating areas separated by a glass case filled with lots of rare Pokémon plushies. Single reservations are seated at the big table in the middle. You order everything using the iPad, and it's really easy to navigate the cafe's menu even if you don't know Japanese (there may have even been English on the menu, but I've forgotten).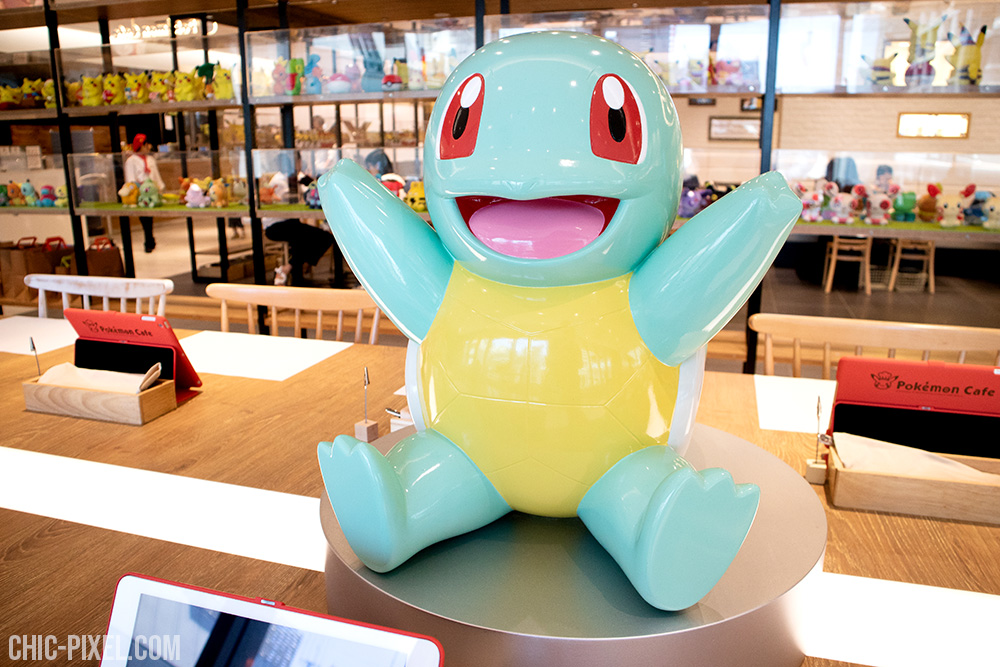 There are so many little details in the cafe! If you look at the back of the iPads, they even have the cafe's logo!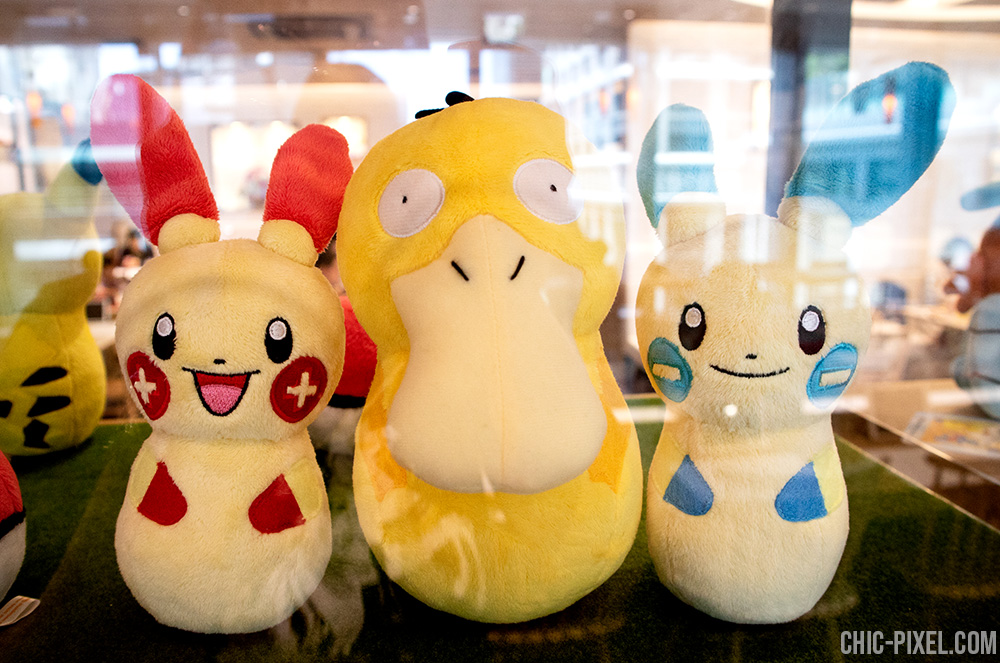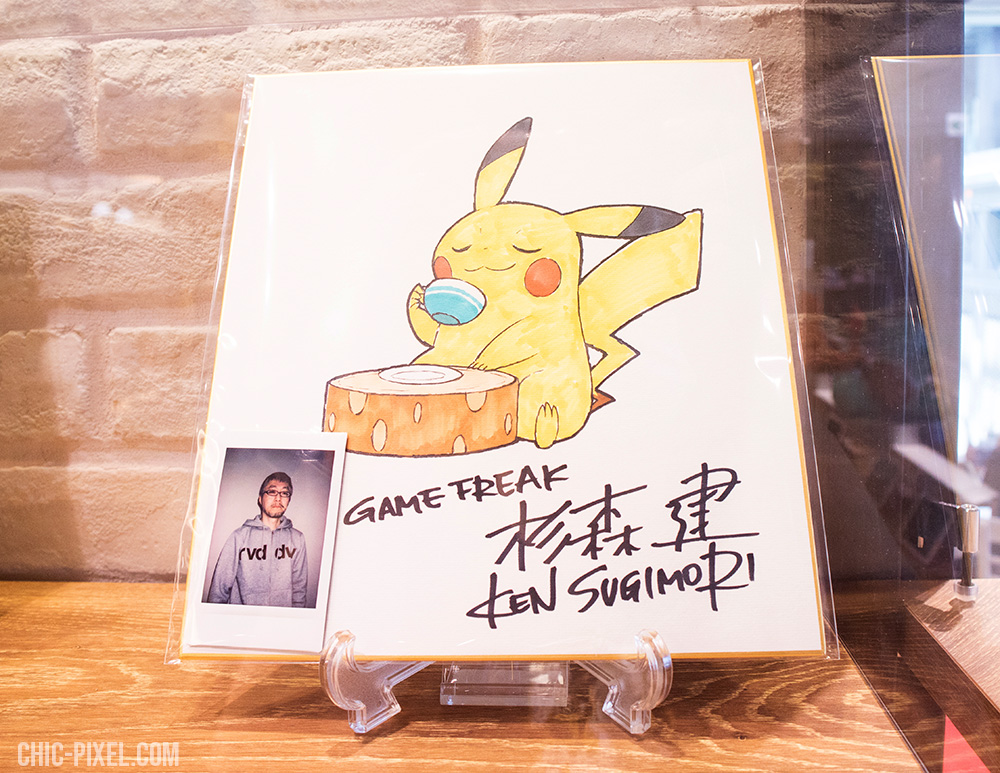 After ordering food and drink, I spent some time wandering around the cafe taking photos. There was so much to see! I love this little Pikachu drawing by Ken Sugimori!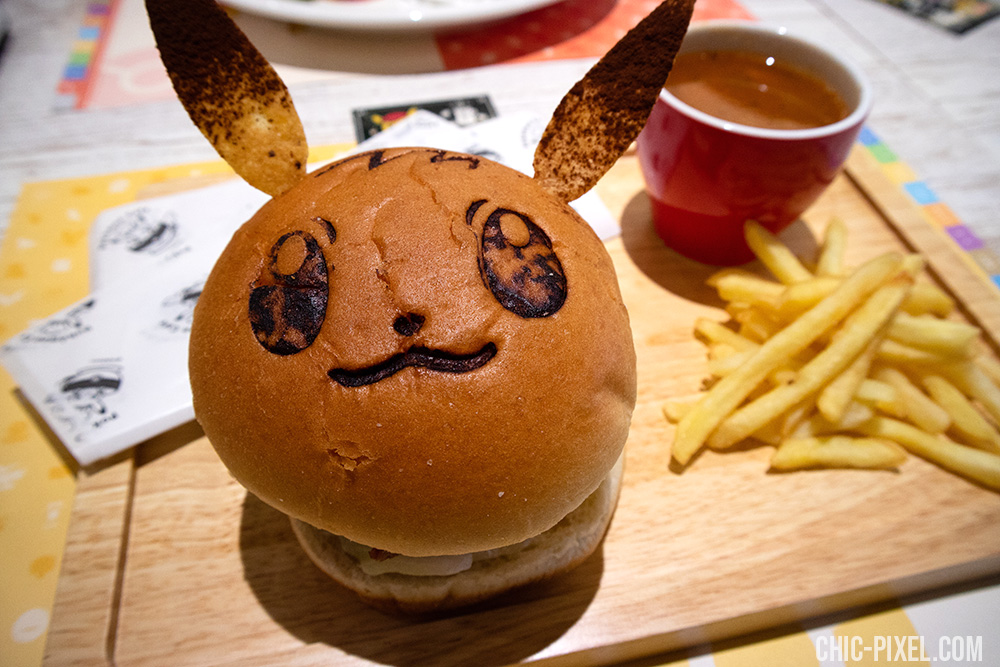 My friend Julie ordered this cute Eevee burger and was kind enough to let me take a photo!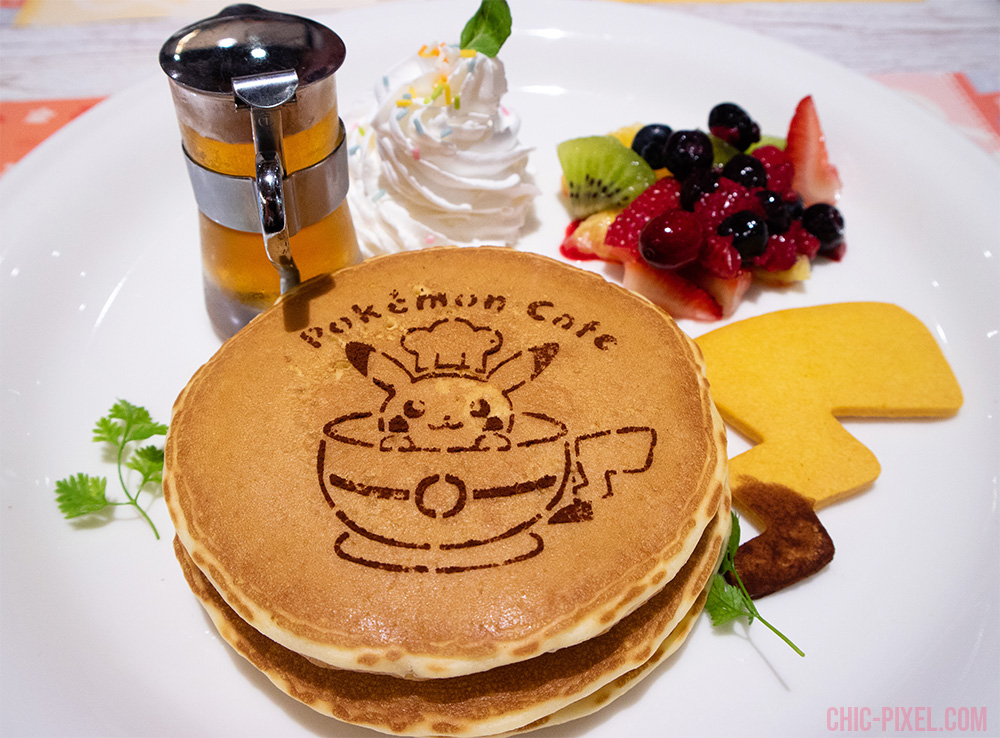 I ordered the pancakes! I love how they even have a Pikachu tail! There were so many cute things on the menu that I couldn't decide what to get. The pancakes were nice, but nothing super amazing. Still, they definitely win extra points for their adorable design!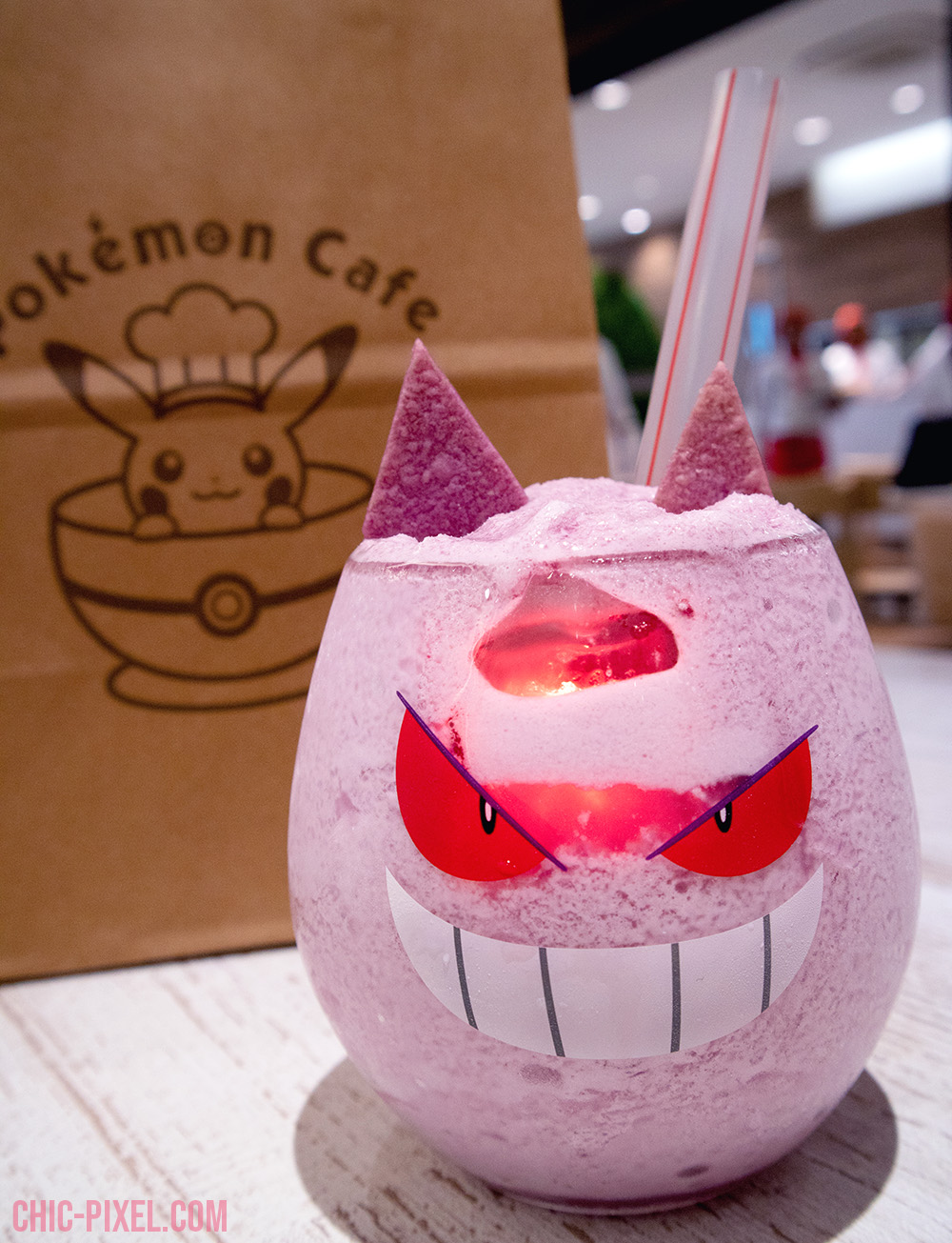 This grape Gengar smoothie I ordered was really fun! I love how the ice cube was a light – it gave the drink a really neat effect. And it was super tasty!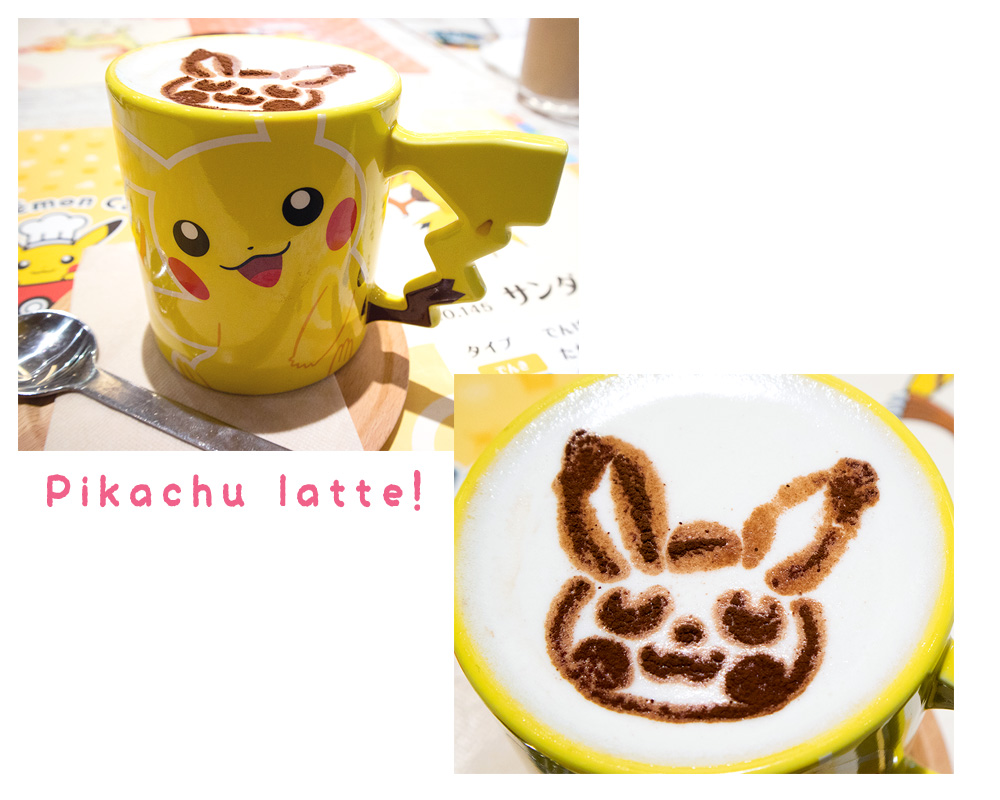 I don't normally order so much at a themed cafe, but as I mentioned, everything was just so cute! So I ordered a second drink, which was this Pikachu latte, and it came with a mug you can take home with you.
Unfortunately, I really didn't like the flavor of the latte! I know some people don't like Japanese coffee, but I usually do, so I was surprised I didn't like this one. Oh well!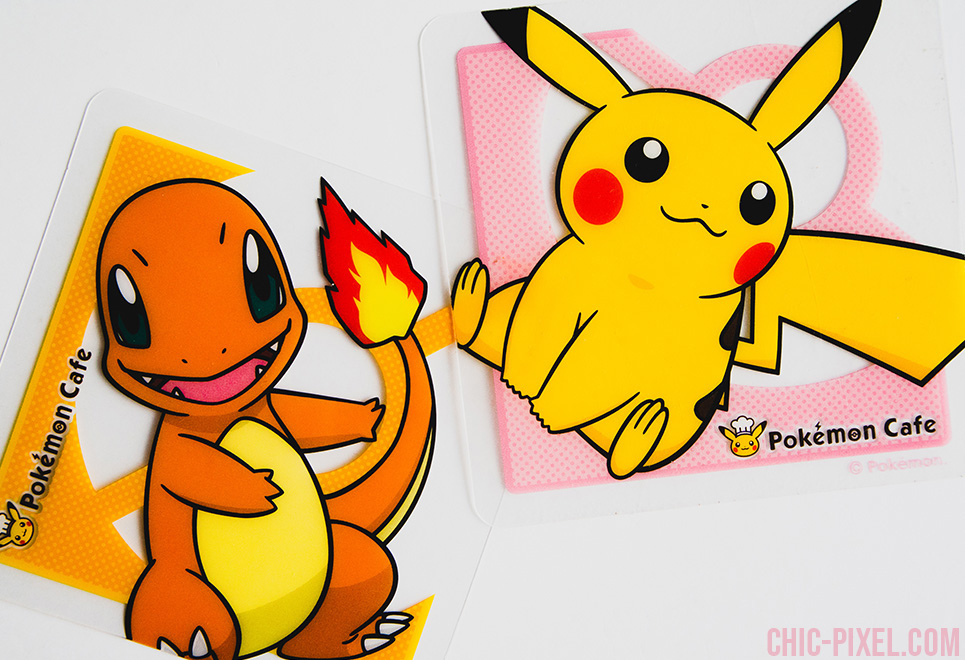 For every drink you order, you get one random coaster. I got Pikachu and Charmander! I really like that they're plastic, rather than the cardboard coasters you often get at themed cafes. I'm still using them back home in Brisbane!
At the end, Pikachu made an appearance! They put on a little show, and it was super cute! I didn't know they always do this for cafe attendees, so it was a really pleasant surprise and put a big smile on my face.
If you're ever in Tokyo, I highly recommend checking out the Pokémon Café! I didn't love all of the food, but the presentation was top-notch, and the cafe was full of tons of details that Pokémon fans will love. I can't wait to go back the next time I'm in Tokyo!