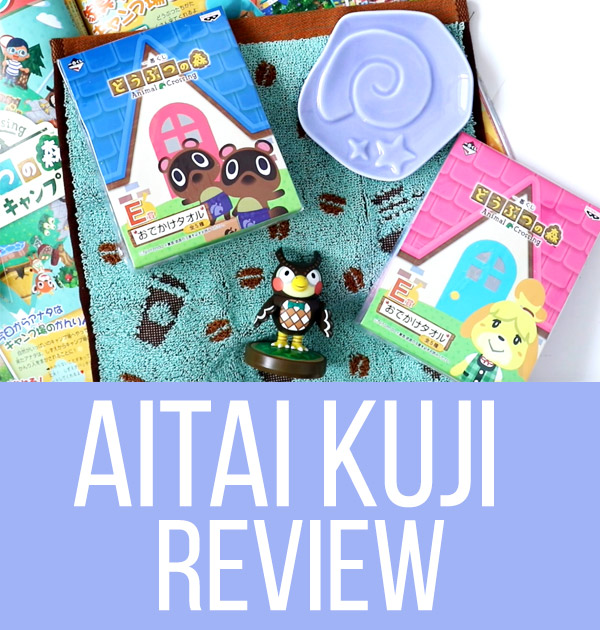 Last time I wrote about Aitai Kuji, it was to talk about their amazing kuji (lottery) purchasing system. I'm amazed that they offer this service to people outside of Japan! Now that the Animal Crossing Ichiban Kuji items I wrote about in that post have arrived, it's time to review their service as a whole! But first, if you haven't seen my unboxing of the Animal Crossing Ichiban Kuji items, you really ought to check it out:
As I mentioned in my previous post, Aitai Kuji allows people overseas to purchase individual kuji tickets. Normally to do that you would have to go to a Japanese convenience store or one of the other stores that offer kuji tickets in person! The process of actually purchasing the tickets through their site is very easy (detailed in my previous post), and I love that you can see exactly what you won as soon as you pay for the items!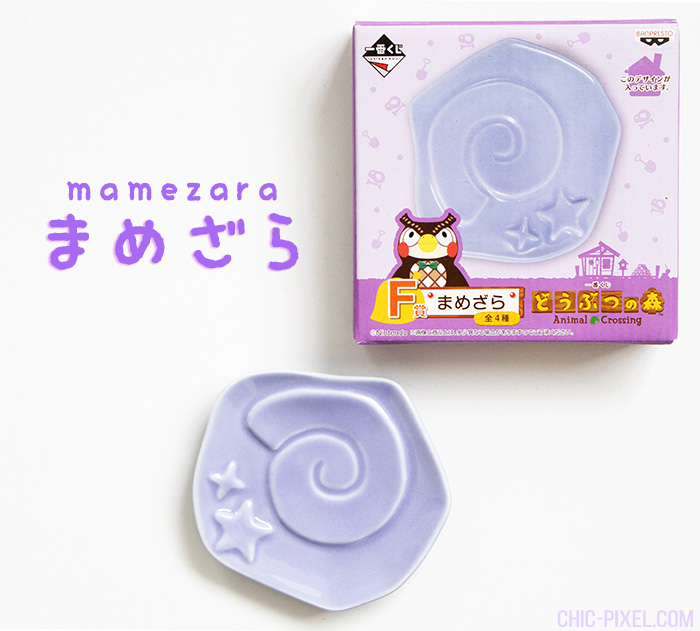 There is still an added random element with many kuji where even if you get a certain letter prize (such as "D prize"), there may be multiple designs within that prize level. For example, while I knew I was going to get one F prize from the Animal Crossing kuji, which is a mamezara plate, I had no idea which of the individual mamezara designs I'd get. But the fossil one I ended up with is really adorable, and probably my favorite item out of all of the Animal Crossing kuji items I won!
Did you know "mamezara" literally means "bean plate"? It's written with the kanji 豆 (bean) and 皿 (plate)! In Japan, mamezara are traditionally used for little entrees and condiments. Nowadays people also use them to store jewelry and other items around the house. So cool!
The shipping from Aitai Kuji's warehouse in Japan to my house in Australia was very fast, and the packaging had the amount of care I expect for a box sent overseas with some delicate items inside. I was very happy with Aitai Kuji's service, and would definitely use them for kuji purchases  =when I want to try my hand at a random lottery game again! The prices are a little high (usually $11-13 per try, which is about double what you'd pay for a ticket in Japan), but I think that's a reasonable price to pay for a service that's pretty hard to find anywhere else.
If you'd still like to try your hand at the Animal Crossing Ichiban Kuji, they still have tickets available for sale! There's also a super cute Kirby kuji coming out in April that I have my eye on… One of the prizes is a set of Kirby headphones!