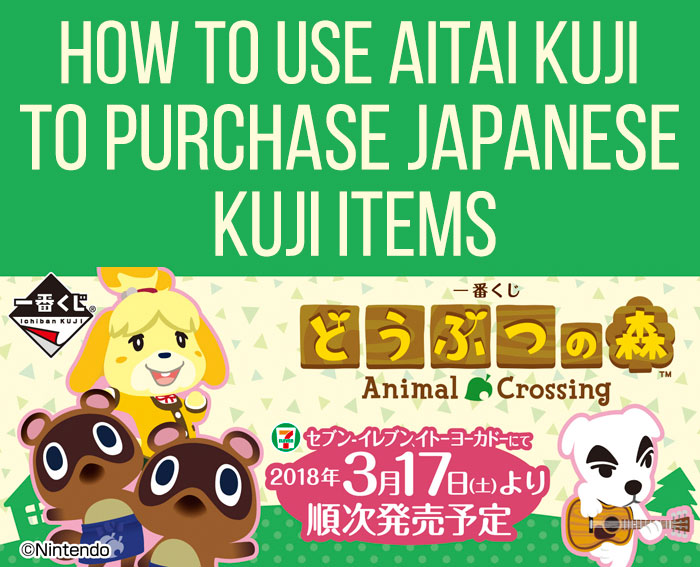 Recently, I wrote about how excited I am for the super adorable Animal Crossing kuji (lottery) that's coming out in Japan. Unfortunately, it can be rather difficult to get Ichiban Kuji and other lottery items outside of Japan, since they're often only sold at convenience stores. Even if you can your hands on the individual items, if you haven't been to Japan, you've probably never had the chance to purchase a ticket and see what prize item awaits you.
That's where Aitai Kuji comes in! They offer a kuji ticket service that emulates the whole experience of buying kuji tickets for overseas customers. They were kind enough to reach out to me to try my hand at the Animal Crossing kuji preorder so I could show you how the system works!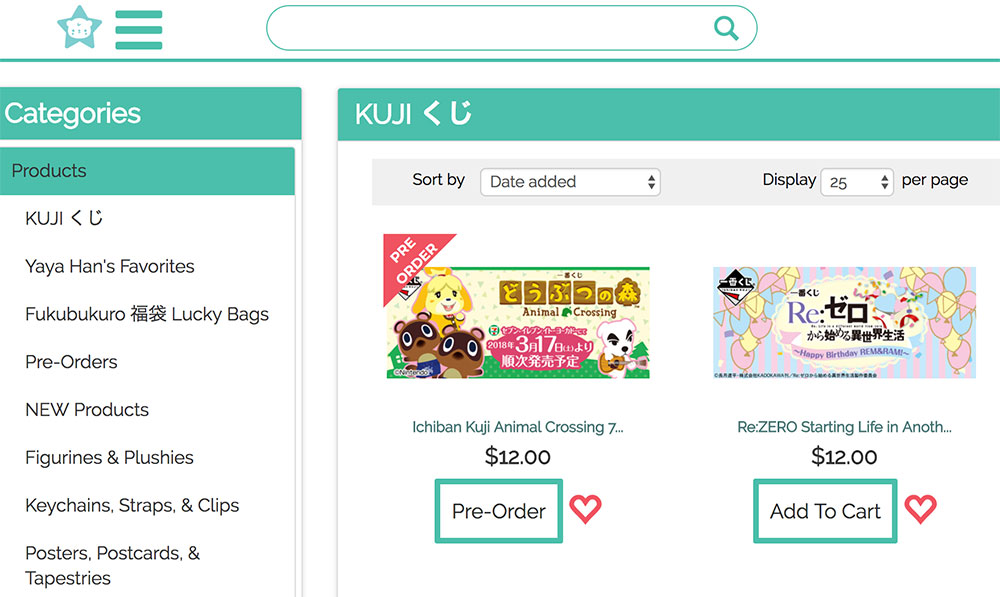 You can view all current kuji offered by Aitai Kuji by clicking on the product category on their website. Note that some of the kuji are preorders, like the Animal Crossing one I'll be doing, so your items won't be shipped until they release in Japan. The Animal Crossing kuji's release date is March 17th.
Aitai Kuji also offers the option to purchase some of the prize items outright, so you can get exactly what you want instead of leaving it up to chance.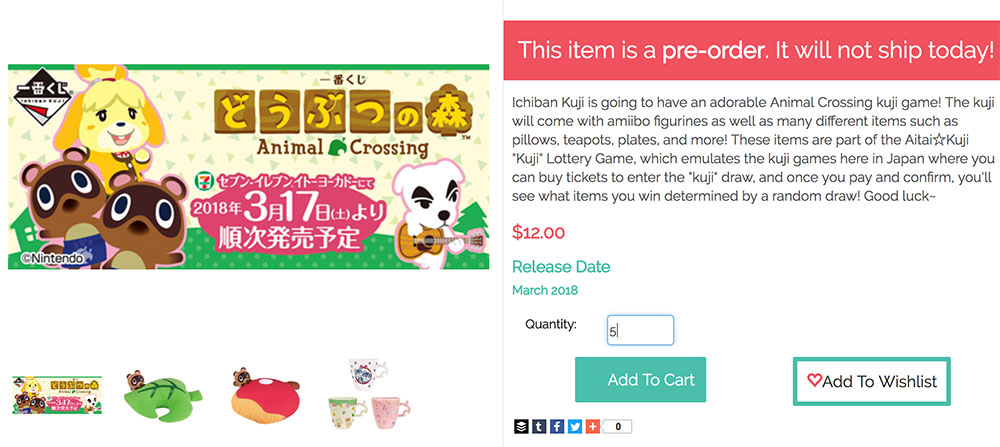 The kuji listing page will show you when the items are schedule to come out (if it's a preorder), as well as all the different prizes available for the kuji. Note that the odds for the big prizes can be very low, but unlike western lotteries, one ticket will always win you some kind of prize item.
Thanks to Aitai Kuji, I'll be trying the Animal Crossing kuji 5 times! Too see all the possible prizes, check out my previous post on the Animal Crossing kuji. After adding the items to your cart and completing checkout, you'll see what you've won…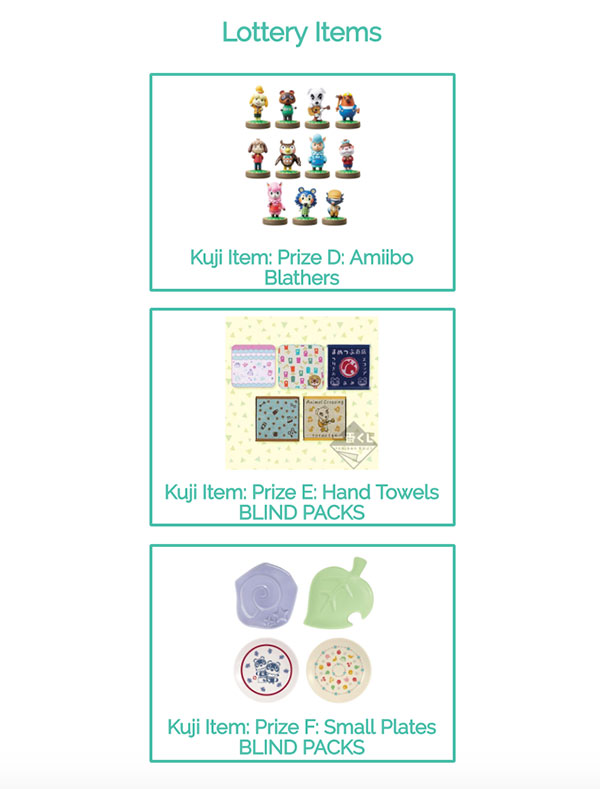 I won the amiibo, hand towels, and the small plates! Items such as the hand towels and small plates that are labeled as blind packs are random, so if you win them multiple times, it's possible to get either different designs or duplicates.

Here's the final breakdown of exactly what I won! As you can see, the amiibos are not blind packs, but rather individual listings for specific characters. I don't have Blathers already, so I'm happy with that! I also got a whopping three hand towels, so I'm crossing my fingers that I'll get my favorite hand towel design of the five available (the coffee one in the bottom left!). I also won one small plate, so I'll be getting one of the four designs available.
Aitai Kuji makes it really easy to purchase kuji tickets, even when you don't live in Japan. It's so cool that they offer this service so you can try your luck at all the awesome anime and video game-themed kuji available. Stay tuned for when I share the specific prize items I won when I receive my package in the mail!