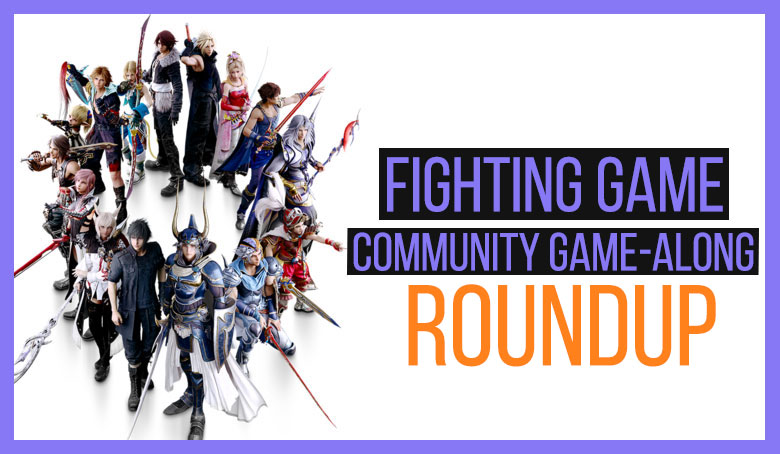 Apologies for yet another delayed roundup post… I'll get in the groove eventually! I was prepared for January's Fighting Game Community Game-Along to be very quiet, partially due to the theme, and partially due to the time of year. But I was pleasantly surprised to see a lot of people participate this year! Check out what what fighting games people played for some game recommendations, fun photos, and gameplay videos!
Spokhette wrote a lovely series of posts for #FightingGameMonth, starting with a post about her favorite fighting games from her childhood. Then, she recommended 5 fighting games worth playing, and finished things off with a list of her favorite fighting game characters. I especially love these posts because it's a great reminder that you don't have to only write about new games you're playing! I'd love to see more lists of recommendations or reminiscing on old favorites. Spokhette also shared some fighting game-related pictures on Instagram:
Over at Tales from the Backlog, Capsulejay reviewed the "poor man's Smash Bros" Stick Fight, along with the popular indie fighting game Skullgirls. I was surprised to find that despite its simplicity, Stick Fight was quite a hit for Capsulejay!
Best there ever was. #PokkenTournamentDX #FightingGameMonth pic.twitter.com/uO2IZ9GhxJ

— Charly (@charassic) January 14, 2018
We also had some video contributions this month! BadoorSNK posted a Guilty Gear Xrd Revelator 2 tournament, and Nitro posted a playthrough of Ultraman: Towards the Future, both a full version with commentary and a condensed version with no commentary for people to choose which version they prefer! I wasn't familiar with this game before watching the video, and I loved all the different enemies.
Jiggeh also streamed a number of fighting games, including Virtua Fighter 5 Final Showdown.
…and it went on and on #FightingGameMonth #PS4sharehttps://t.co/SNDqbf7GlL pic.twitter.com/WaWGpeHU1j

— Netto@MonsterHunterWorld (@hansuramu) January 17, 2018
Finally, I spent a little bit of time with my pick of the month, Jump Ultimate Stars… Well, enough time to take a picture and get through the tutorial, at least!
All in all, it was a great start to the 2018 Community Game-Alongs!