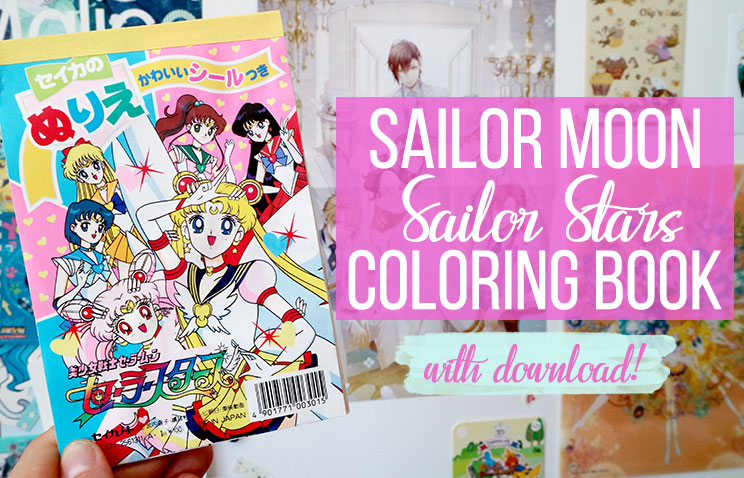 Many years ago, I stumbled upon this Japanese Sailor Moon Sailor Stars coloring book by Seika – so long ago, in fact, that I don't even remember where I got it! It's been through some rough times, as it didn't come with the stickers the cover says should be inside, and I managed to spill water on it at some point. Luckily, only the cover got really wet, and it's not really noticeable!
Of course, there was no way I was ever going to actually color in this collector's item. I've always been meaning to scan in the images so I could print them out and color to my heart's content. Now that I've finally gotten around to it, I wanted to share those scans with all of you!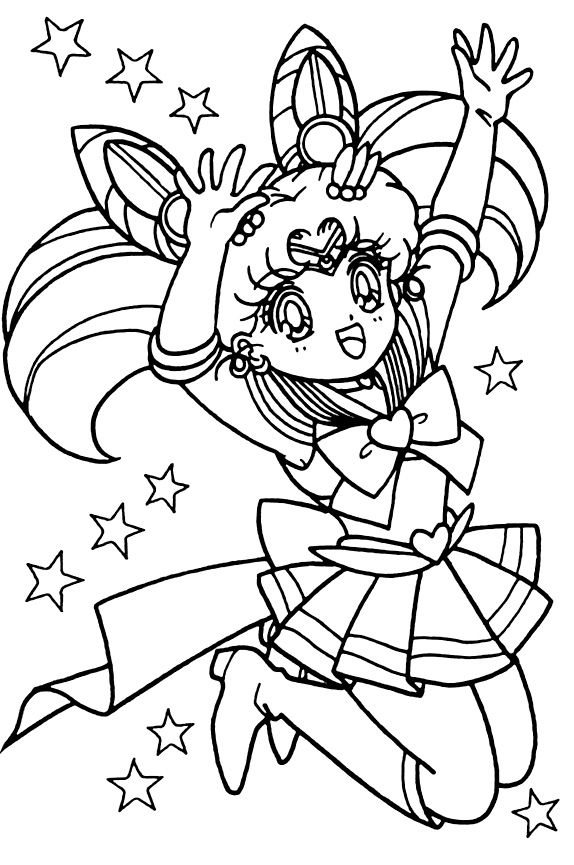 The pages are pretty small, but there are 16 different images in total! Here are a couple of my favorites: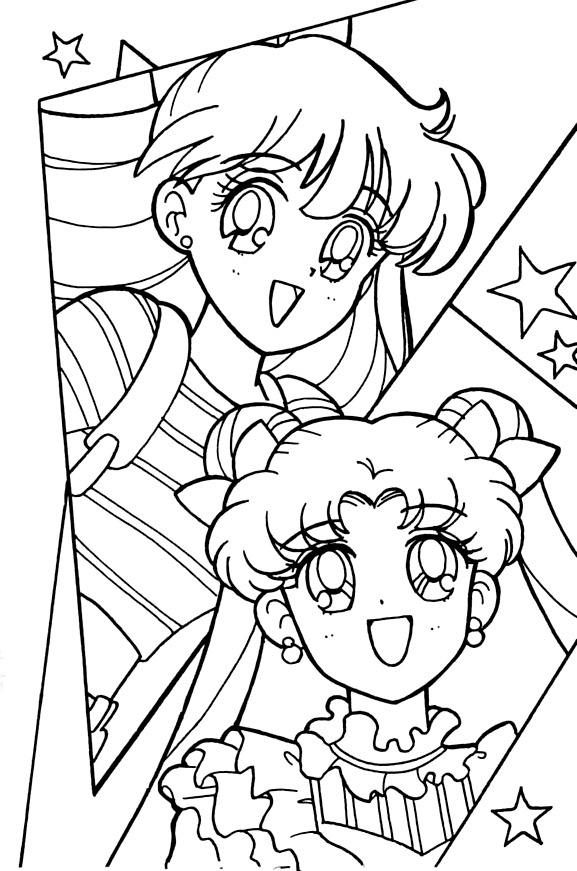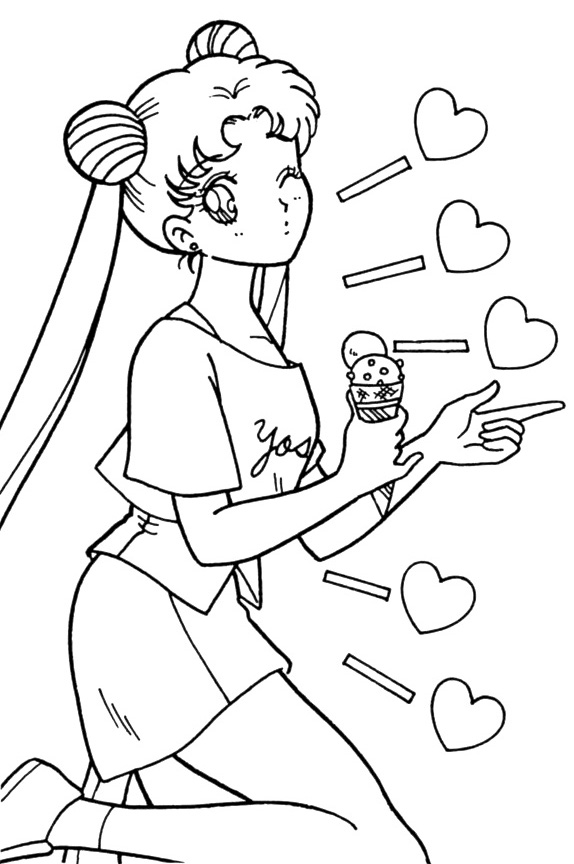 I just really love the senshi in casual clothes! Unfortunately, the Sailor Starlights don't make an appearance in this book, but there're lots of other great images of the crew in their senshi gear: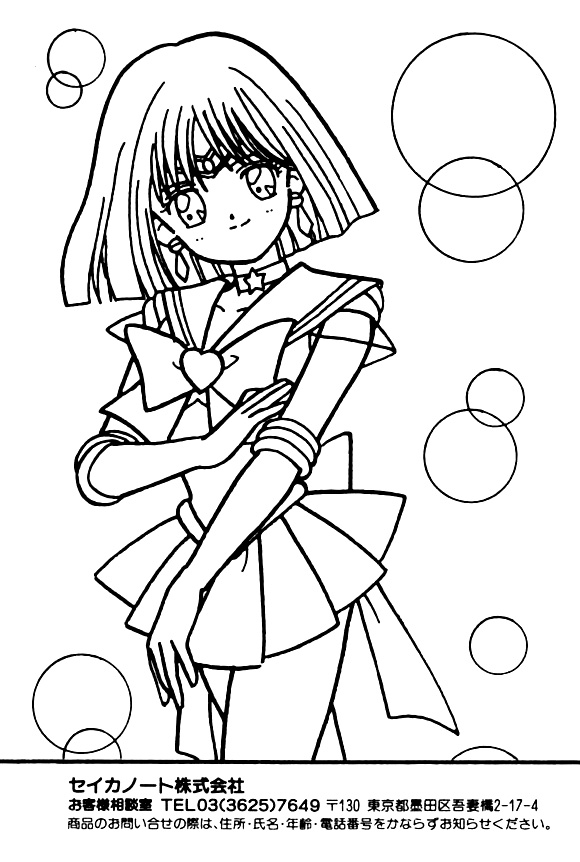 Feel free these scans them for all your personal coloring needs! However, if you'd like to share them elsewhere, please provide credit by linking back to this post.
If you enjoy them, I'd really appreciate a tip for all the time it took me to scan and edit the images! To download the 16 Sailor Moon Sailor Stars coloring book pages, just click on the link below!

This is my first time cleaning up this type of black and white scan, so please let me know if there are any issues with the files. If you use any of them, post a photo of your coloring on Twitter or Instagram and tag me @apricotsushi! Have fun!