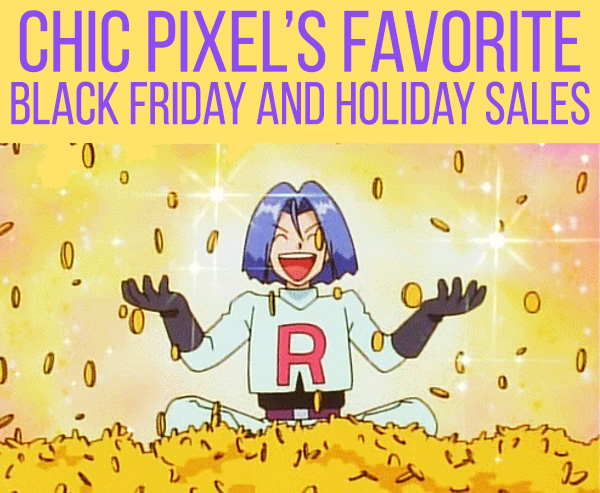 The holiday shopping madness is now in full swing! Luckily, it's easy to get in on some great deals without having to manage high-tension shopping crowds, or, if you're like me, live in a country that doesn't really do the whole Black Friday/Cyber Monday thing. With so many good deals flying around, I've decided to round up my favorites to share! From cute, nerdy apparel and accessories to discount games and figures, there's more than enough here to get your holiday shopping out of the way or treat yourself for being awesome!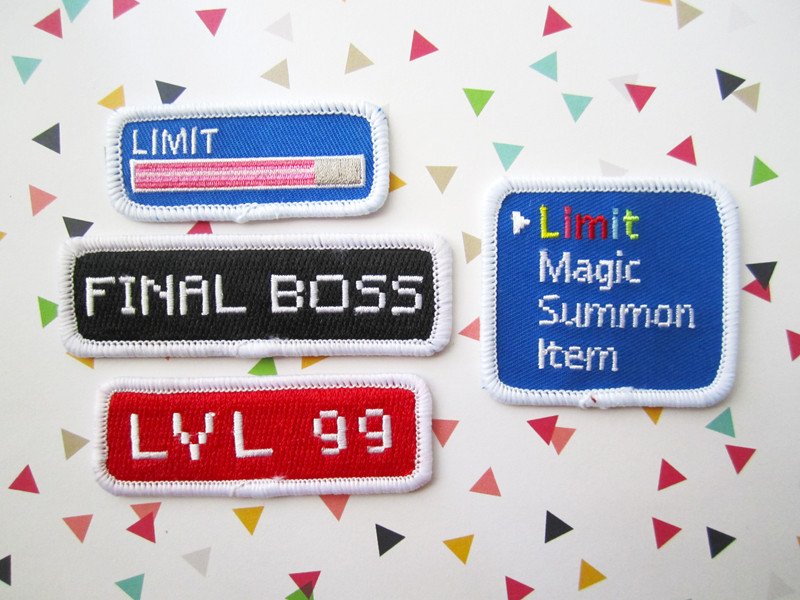 30% off all Susie Pie orders (until November 27th) – One of my favorite artists recently opened her own store full of pin, patches, and other awesome stuff, and everything is on sale for 30% off until the 27th! Some of my personal favorites include the cat paw pin and battle menu patch. Plus, get free shipping on all US orders over $30! If you're interested in seeing more of her items up close, I reviewed her shop earlier this year.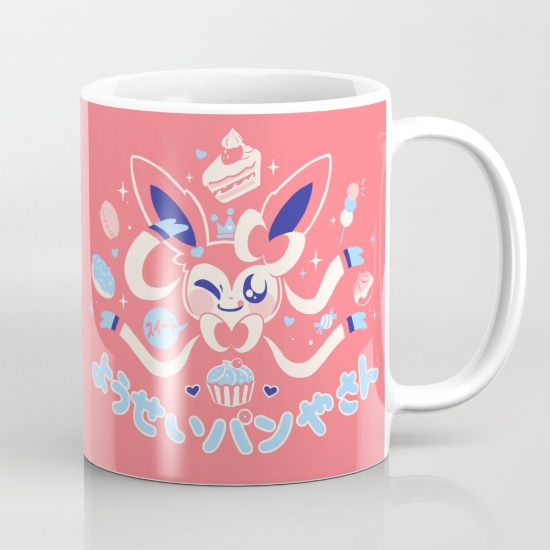 20% off all items and free shipping at Society6 (until 11:59 PT on November 28th) – Society6 is an amazing site for finding independent artists, and they offer merchandise, prints, and a whole load of other things! Three of my favorite artists with Society6 stores are miski, Paulina Ganucheau, and Yoshi Yoshitani. miski has super kawaii designs that will especially appeal to fans of Pokemon, Splatoon, and other Nintendo properties, while Paulina has a series featuring spreads of various Sailor Moon items that is to die for. And for those who want a sassier take on Sailor Moon, you can't go wrong with Yoshi Yoshitani's "Bitch Please" series!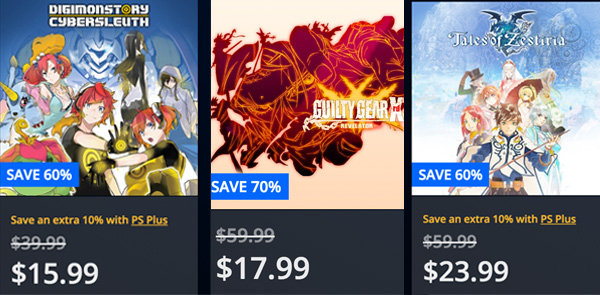 North American PSN Japanese game discounts (until November 29th) – The PSN store is having its annual Black Friday sale, and there are some great deals for Japanese game fans! Plus, if you're a PS+ member, you get 10% off the sale prices, and you can also use code D9NGJ7NF3L at checkout for an additional 10% off your entire purchase (one time only). Some of my personal recommendations are: Guilty Gear Xrd -Revelator- for PS4 ($17.99) Digimon Story Cyber Sleuth ($15.99 for PS Vita or $23.99 for PS4), and Tales of Zestiria for PS4 ($23.99). Check out the full list for even more titles!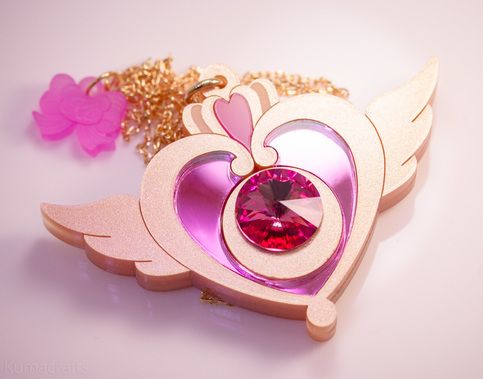 30% off all Kuma Crafts orders (until November 29th) – Kuma Crafts is my favorite creator of Sailor Moon and magical girl-inspired jewelry, and from now until November 29th, you can use code HOLIDAY2016 to take 30% off your whole purchase, including preorder items! I personally own the Mint Communicator Bracelet (mine's sold out but it's still available in many other colors!), Sailor Moon Crystal Earrings, Mercury Bow Necklace, and an earlier iteration of the Season One Compact. Each item is gorgeous and extremely high quality, and I always get compliments when I wear them!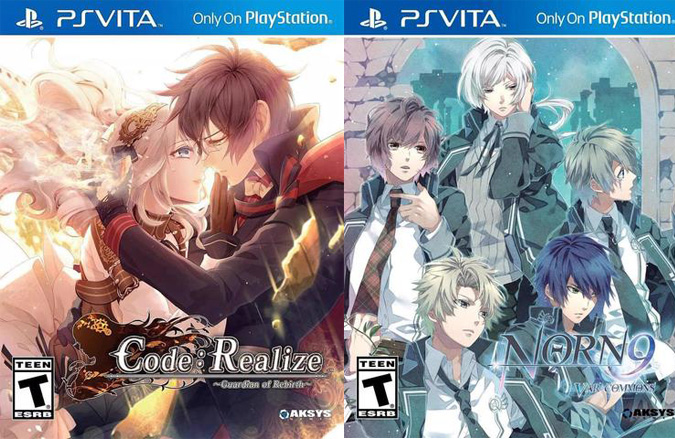 Code: Realize ~Guardian of Rebirth~ and Norn9: Var Commons ($19.99/each, regular $39.99 each, on sale until November 30th) – It's no secret that Code: Realize is one of my favorite otome games available in English. If you haven't played it yet and like the sound of cute boys, steampunk, and a kick ass heroine, physical copies of the game are currently 50% off at the official Aksys Games store! I still have yet to play Norn9, another otome game for the PS Vita, but at 50% off you can't go wrong if you're looking for more otome games for yourself or a friend.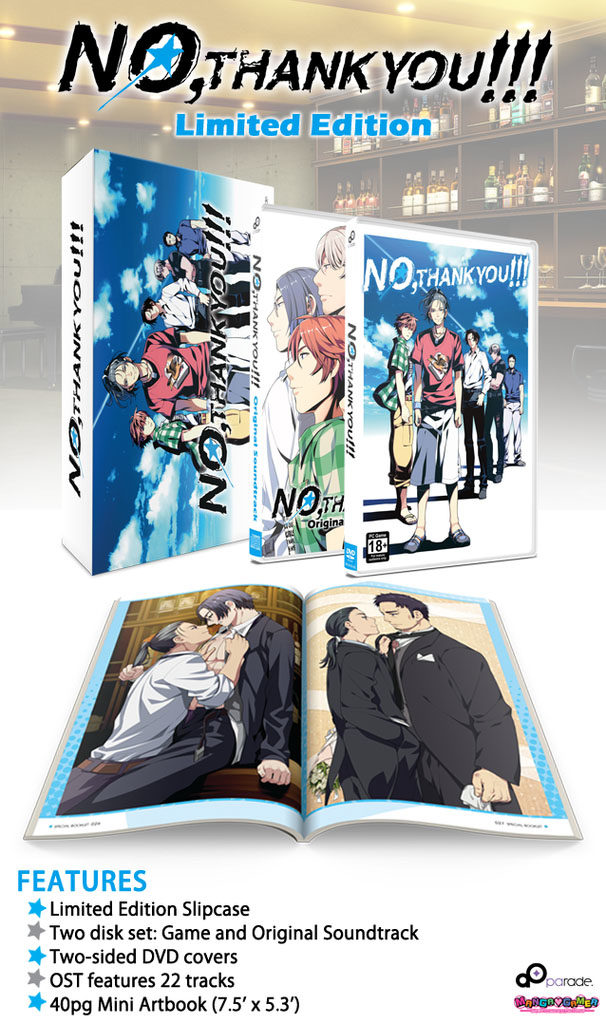 No, Thank You!!! Limited Physical Edition ($39.96, regular $49.95, on sale until December 3rd) – I've written at length before about how happy I was when MangaGamer announced they'd be releasing BL game No, Thank You!!! in English, and it's even more exciting that they did a physical edition! If you or someone you know likes BL games, this limited edition with soundtrack and 40 page art book is a must!
By the way, it's not a sale per say, but MangaGamer just announced they will also be releasing a new limited physical edition of otome game OZMAFIA!! priced at $39.95 just in time for the holidays! The first press edition comes with exclusive character buttons, so don't wait if you're interested!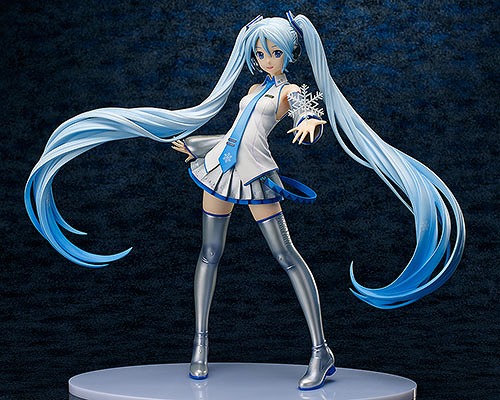 1/4 Scale FREEing Snow Miku (~$113.11, regular ~$227.06, on sale until December 15th) – This massive Hatsune Miku figure is a whopping 1/4 scale, which is nearly double the size of most figures! (usually the most commonly sold figures are 1/7 or 1/8 scale) Even though it's still a bit of a splurge at half its normal price, it would be a really special item for Hatsune Miku fan's collection!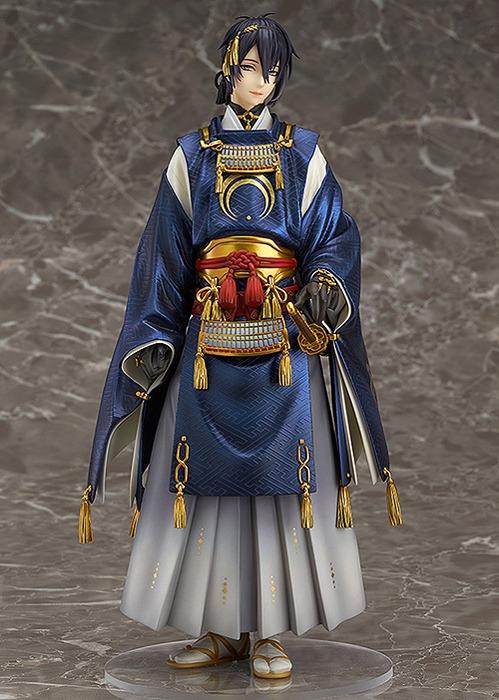 1/8 Scale Orange Rouge Mikazaki Munechika (~$82.03, regular ~$138.07), on sale until December 15th) – This gorgeous sword fellow from Touken Ranbu looks amazingly detailed and has been getting rave reviews from folks who have already purchased him. If you or someone who know needs more ikemen in their life, this figure is a total steal at 40% off!
That's all for now, but if you're looking for more holiday gift ideas, be sure to check out my guide! Are there any other deals you think we should know about? Leave them in the comments!