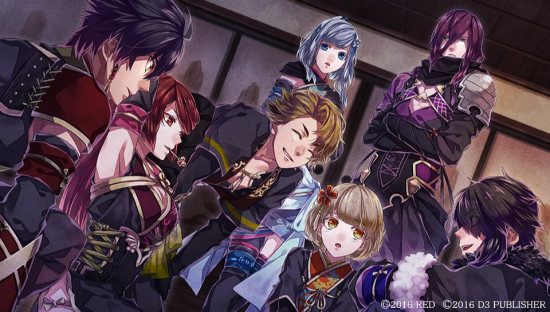 I fully accept responsibility for being a little late on this one, but better late than never when it comes to exciting new otome game localization announcements! To my complete and utter surprise, Hyakka Hyakurou: Sengoku Ninpouchou, an otome game released for the PS Vita in Japan this past February, will be getting an English release! It will be published by D3 Publisher and Red Entertainment as Nightshade for Steam, so that unfortunately means no PS Vita version, but it's awesome none the less!
The official website confirms that the English Steam version will retain all Japanese voice acting, and will even be available with Japanese text for those of you who want to practice your Japanese. There are five different romanceable male characters, each with 2 different endings. You may recognize character designer/illustrator Teita's style, as they also worked on Norn9: Var Commons, which was released in English for the PS Vita last year by Aksys Games.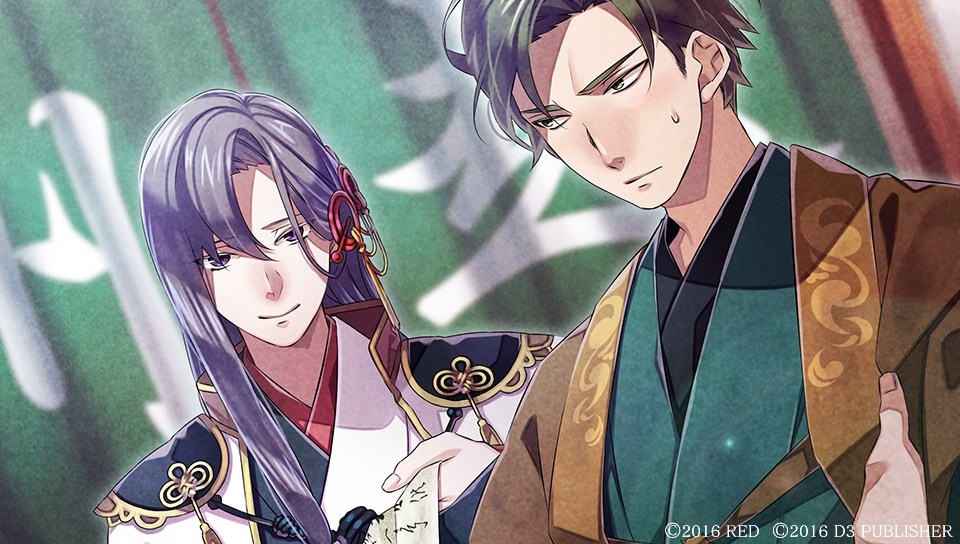 I personally didn't really follow the Japanese release of Nightshade, but I do know it takes place in historical Japan, and features references to actual people/events such as Hattori Hanzo and "Japanese Robin Hood" Ishikawa Goemon. The Japanese PS Vita version also has a great Amazon.jp review score of 4.5 out of 91 reviews, which makes it sound very promising! For comparison, the Japanese version of Code: Realize has a 4 out of 167 ratings, while Period Cube, which will be getting an English release early next year, has 3.5 out of 33 ratings. For a more nuanced take on Nightshade, I highly recommend this spoiler-free review of the Japanese version!
Nightshade is currently listed as "coming soon" on Steam, with no firm release date revealed as of this post. (Update: A previous Steam database entry listed the release date as December 15th and then changed it to "coming soon") Check out the official website for more information on the story, characters, and voice actors!