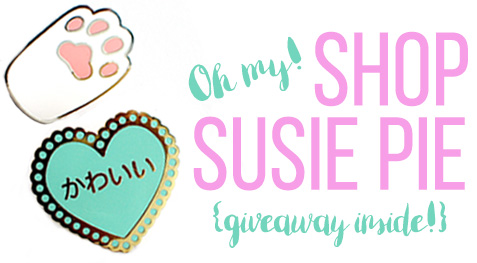 I've been a follower of Susan aka Susie Pie's illustrations on Instagram for many moons, and when I learned she was delving into the realm of enamel pins, I was thrilled! But she hasn't stopped there – her new online store, appropriately named Shop Susie Pie, features all kinds of cute and nerdy pins and patches, as well as paper goods featuring her gorgeous illustrations. Read on for my full impressions, and don't miss out on the exclusive giveaway and coupon code for Chic Pixel readers at the end of the post!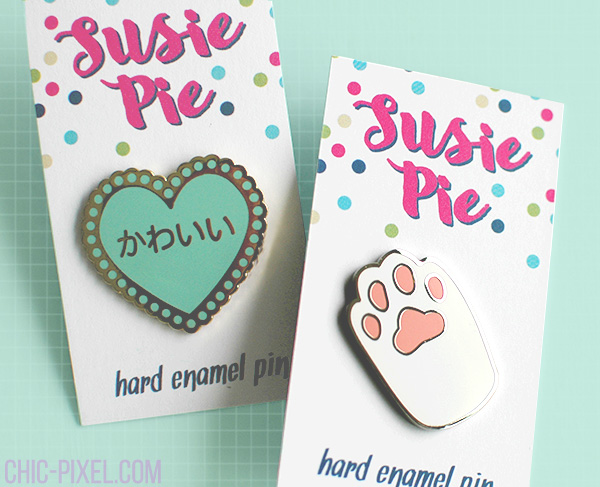 The first item from Shop Susie Pie that I was immediately smitten with was her kawaii heart enamel pin in mint, which is all kinds of my aesthetic. Then, I couldn't resist an adorable kitty paw, which I grabbed in white to match all the pastel I've been wearing lately. Susan graciously included a bunch of extra goodies in the package, including stickers and a post card! Check it out: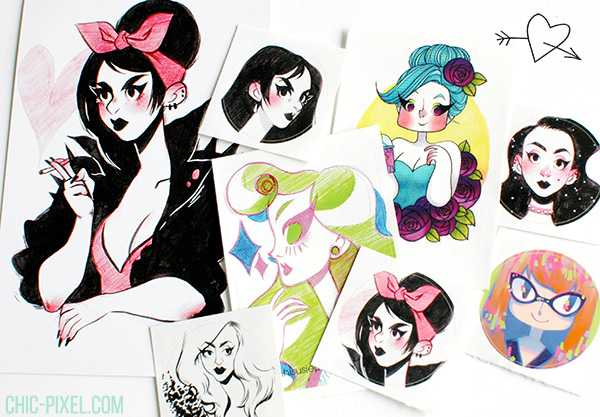 I could just look at her art all day! The pins are very nice quality with secure backings so you don't have to worry about them falling off during a long day out.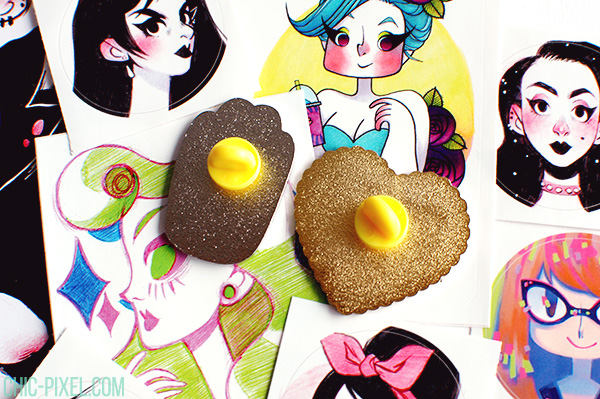 Honestly, if Susan keeps coming up with cute pin ideas like these, I'm going to run out of space to put them very quickly! Here's my current favorite way of styling them: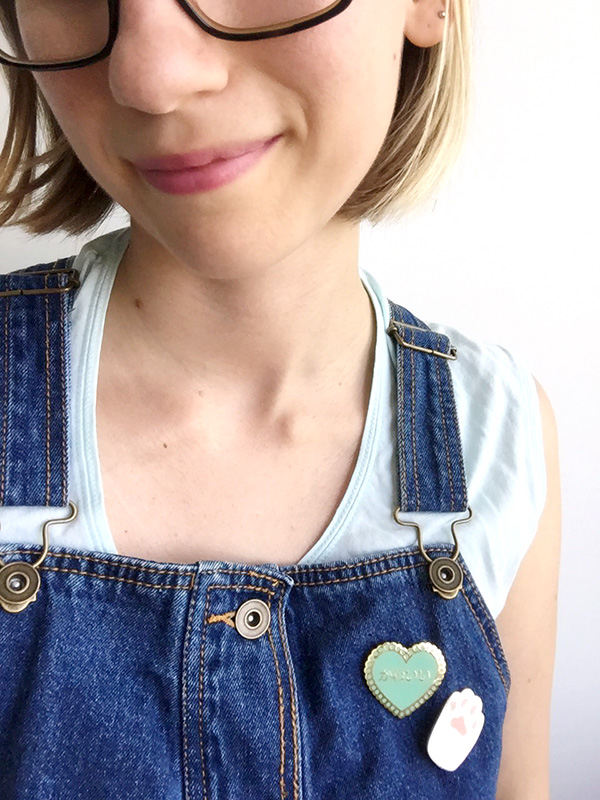 If you can't tell, I'm totally in love! That's why I teamed up with Susan to offer a special discount to Chic Pixel readers: Use coupon code SUSIEPIXEL for 20% all orders at Shop Susie Pie from now until June 30th! Not only that, but we've got a special prize pack to give away to one lucky reader! Here's what's inside: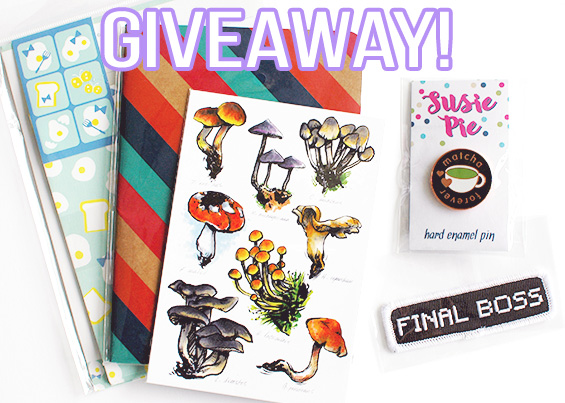 To enter, simply follow the instructions using the widget below. The giveaway is open worldwide and ends at 11:59 pm EST on May 31st. Good luck!