Now this is exciting news! For a limited time, Tokyo Otaku Mode is offering the chance to become a member of the previously Japan-exclusive official Sailor Moon club, Pretty Guardians! But you'll need to act fast, as the opportunity to register will only be available for a limited time starting on September 23rd. Head on over to the official Tokyo Otaku Mode Sailor Moon Fan Club site to register your email address to be updated when international signups are live.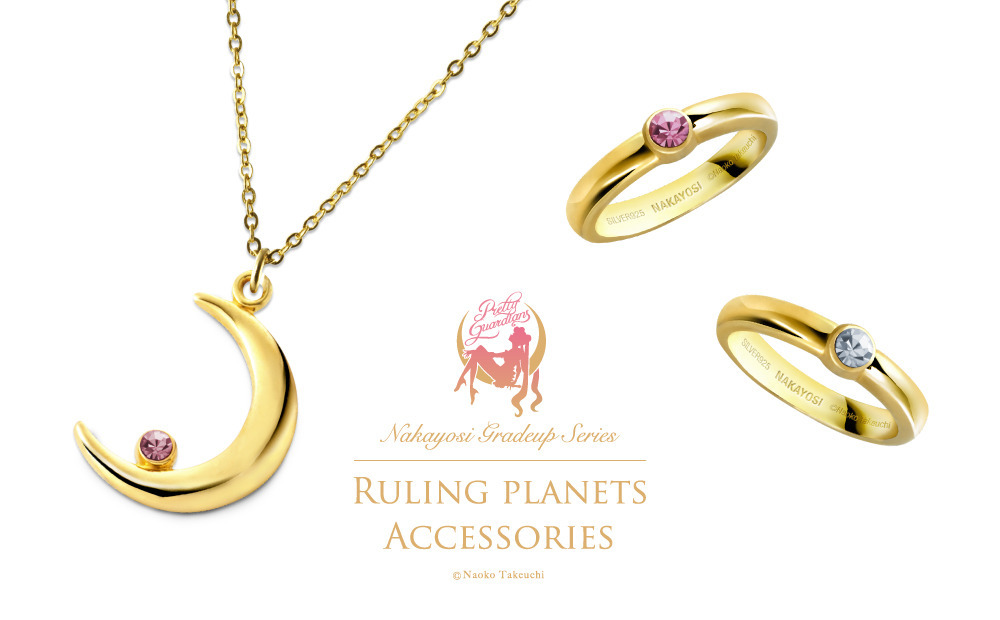 Pretty Guardians launched in Japan on March 15th in honor of Sailor Moon's 20th anniversary, and is the only way to get certain Sailor Moon-themed merchandise such as the gorgeous Ruling Planets accessory series pictured above. Members have exclusive access to preorders for these items, and they can't be purchased anywhere else, so this is a really exciting opportunity for international Sailor Moon fans! But there's no telling if and when membership registration will be made available internationally again, so head over to Tokyo Otaku Mode and register your email address if you don't want to miss out!
Note: Tokyo Otaku Mode is a Chic Pixel affiliate. Purchase any items at their site using the links found on this page, and I will receive a small commission. Your support is greatly appreciated!