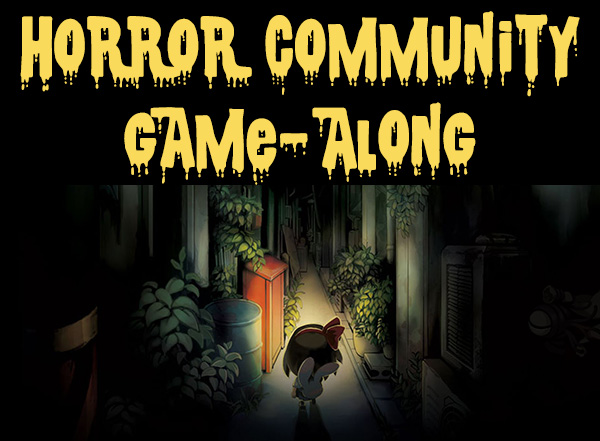 Who's ready for some spooks?! I know I am! After I tried something a little different for last year's October Community Game-Along theme, I knew we had to return to horror this year. After all, what's the lead up to Halloween without some scary games? This year, we're even getting a new Japanese horror game, Yomawari (pictured in the header image) in English just before the end of the month, too!
Since I've been flat out this month with thesis work, I hope you forgive me for taking a break from the usual game recommendation list. Basically, if it's spooky, it counts! You can also check out my recommendations from the 2014 horror Game-Along if you're stumped for ideas.
The official tag of the month is #HorrorGameOct, so be sure to share all your scares on your social media platform of choice. Remember, even if you don't have time to play a game, you can still participate by posting whatever horror game goodness you want the world to see using the hashtag (I really love it when people share photos of their collections!). For those of you who do plan on participating, let us know what you'll be playing to get in the Halloween spirit in the comments!