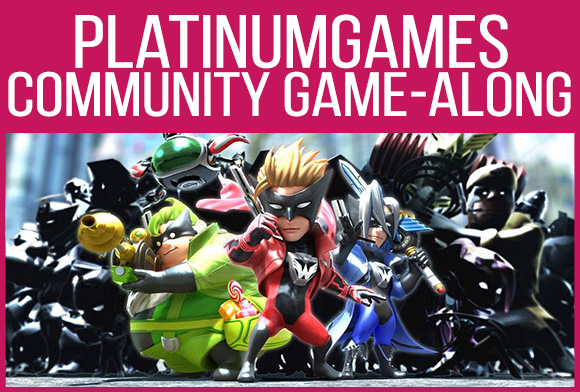 Sadly, JRPG July must come to an end, but luckily I've got another great Community Game-Along theme lined up for August! While many months are themed around game genres, I also like to mix in specific game developers from time to time, as well. This time around, August is all about PlatinumGames!
To participate in this month's Community Game-Along, simply select a game made by PlatinumGames to play and share your experiences using #PlatinumGamesMonth! If you don't have time to play through a game but want to spread PlatinumGames love, you can also share your favorite PlatinumGames titles, recommendations for other players, photos of your collection, or any other thoughts using the hashtag on your social media platform of choice.
PlatinumGames is probably most famous for their fast-paced action titles such as Bayonetta and Metal Gear Rising: Revengeance, but they have a few other kinds of games their library too, such as the Nintendo DS RPG Infinite Space! Since this month's theme is limited to a single developer's library, I'll skip the usual handful of game recommendations and just direct you to their Wikipedia entry for a full list of eligible games. I'd love to see folks play some of their less appreciated titles such as The Wonderful 101 and Anarchy Reigns!