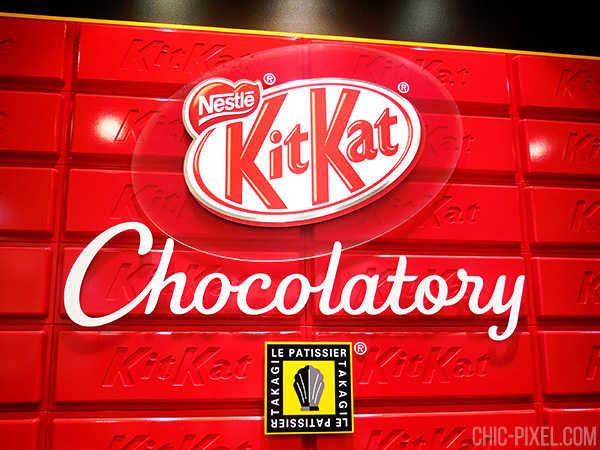 On my last trip to Japan, I pledged that I wouldn't leave the country before visiting the Kit Kat Chocolatory, a one-of-a-kind store in Tokyo that sells Kit Kat flavors you can't find anywhere else. Well, a whole year and a half later, I'm happy to say I did visit it, and I even tried some of their special edition flavors!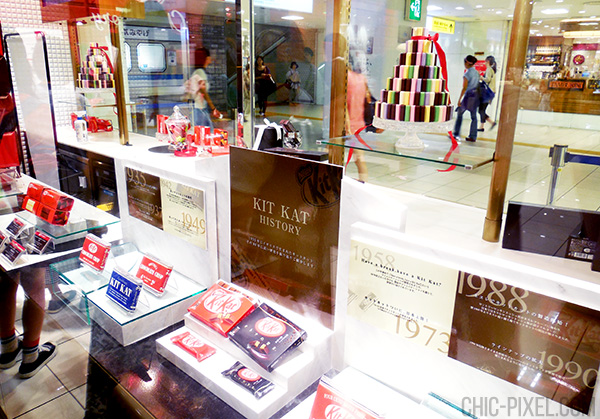 What was most surprising about the Chocolatory was that it isn't a stand-alone storefront, but rather a kiosk at the bottom of the Seibu Department Store in Ikebukuro. It's very common for Japanese department stores to have a basement floor dedicated to all kinds of delicious food stalls, and that's exactly what the Chocolatory is. Though it was a little smaller than I had expected, they still managed to fit in this mini exhibit detailing the history of the Kit Kat, as well as a fancy Kit Kat chandelier!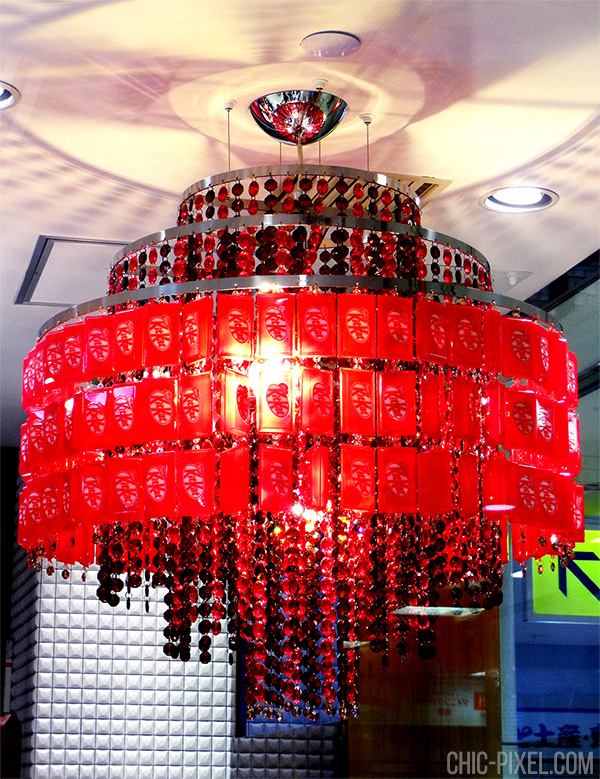 I'm glad there were some things to look at, because the line was quite long when I arrived! As soon as I queued up I was given a menu with the Kit Kat flavors available that day so I would be all ready to order when I reached the front of the line.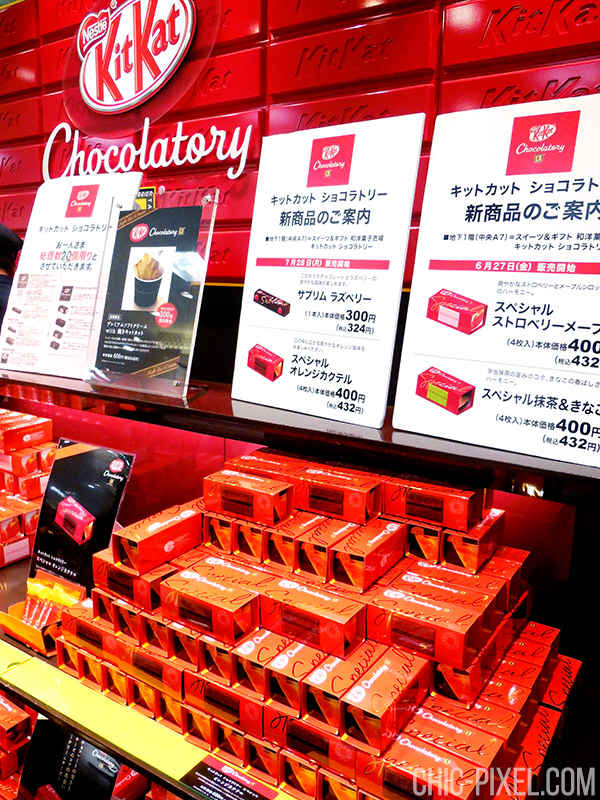 This is what was on display when I went in July 2014, so obviously it might be a little different now! The special flavors on offer were strawberry maple, matcha, orange cocktail, and Sublime raspberry. The Sublime series is the fanciest of all – just one stick was priced at 300 yen!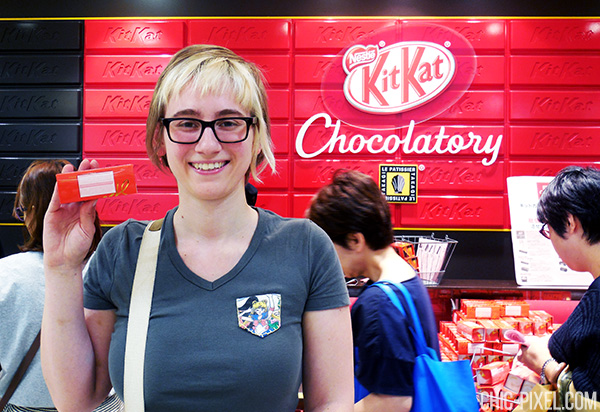 Do you know what flavor I chose? Strawberry maple! I also tried one of those pricey Sublime raspberry sticks, but unfortunately I devoured it before snapping a photo. But never fear, you can see me try the strawberry maple Kit Kat in my latest Apricotsushi Samples!
Yes, it's true – I waited a whole year and a half to eat that strawberry maple Kit Kat. You'll have to watch the video to see if it was worth the wait… But at the very least, I hope this extremely delayed recap of my trip to the Kit Kat Chocolatory in Tokyo is better late than never!
Looking to try some Japanese Kit Kats of your own? You can order exclusive flavors from Oyatsu Cafe, a Chic Pixel affiliate! All purchases made via my affiliate links go directly back to supporting the site.