Would you believe this is the first time I've featured a podcast in a Sunday Spotlight? Considering the number I listen to, I'm shocked! It's high time I change that, and there's no better show to start with than The Anime Nostalgia Podcast hosted by Dawn, aka Usamimi.
Each episode of The Anime Nostalgia Podcast features Dawn and one or more special guests as they discuss a classic anime in depth, or dig into an anime-related topic from the prospective of nostalgic series. I just so happened to guest on an episode where we shared our favorite anime couples, and while I'm obviously biased, that's a great place to start! But regardless of your anime inclinations, there's sure to be an episode of The Anime Nostalgia Podcast that caters to your interests.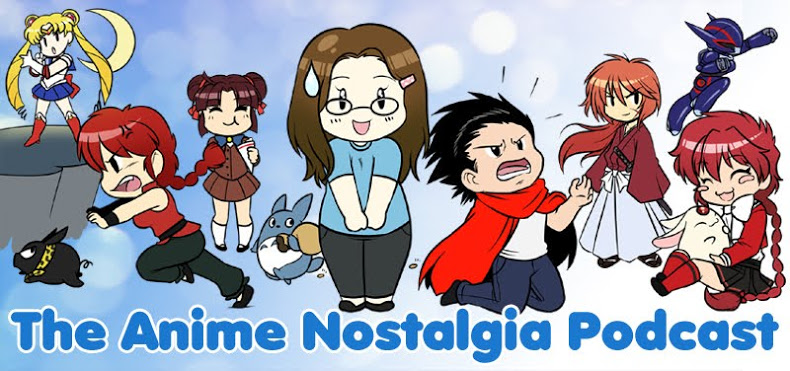 While I decided to put the focus on her podcast for this week's Sunday Spotlight, Dawn is actually an extremely talented crafter, as well! Her Etsy shop, Bunny Cartoon Creations, showcases some of her awesome nerdy embroidery pieces, as well as tons of fun vintage items, so definitely check it out!
Dawn can also be found on Twitter and Instagram. Be sure to follow her for nerdy crafts and all kinds of nostalgic anime musings!