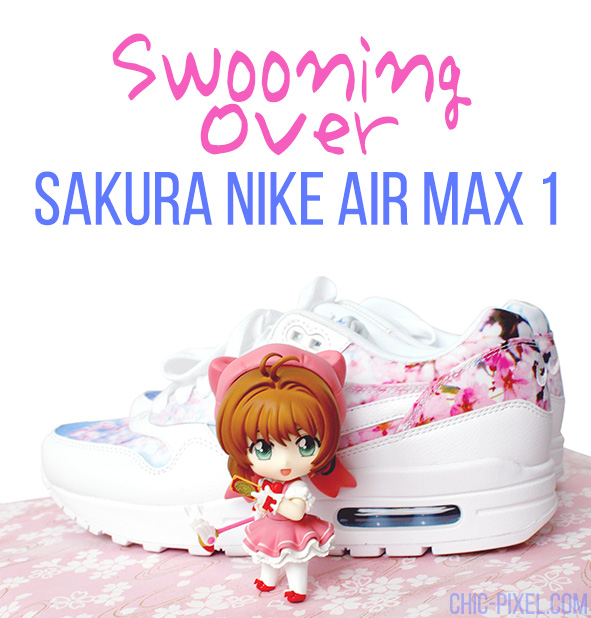 It's not often that I purchase a pair of limited edition sneakers, but I couldn't resist Nike's new sakura-themed Air Max 1s featuring real photos of cherry blossoms! In honor of spring in Japan, I thought it would be fun to share some glamor shots of these gorgeous shoes. I hope you enjoy looking at them as much as I did taking them!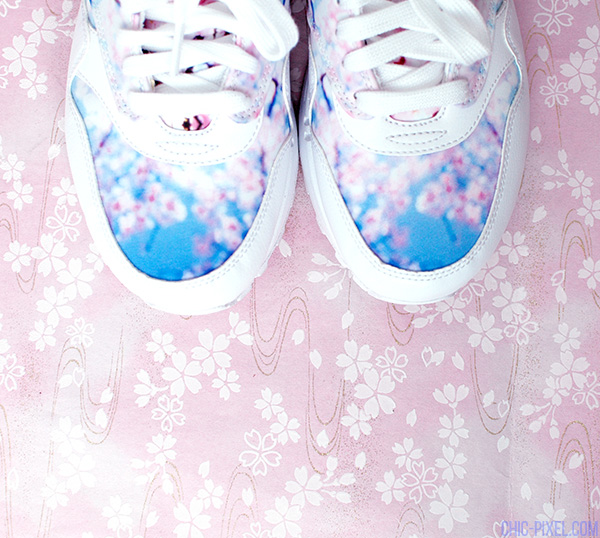 I would have never thought I'd want to actually wear shoes with photographs on them, but the sakura look surprisingly pretty on the actual shoes! I especially like the blue sky on the toes. The pink, blue, and white color combination will go great with all the pastels I've been wearing recently!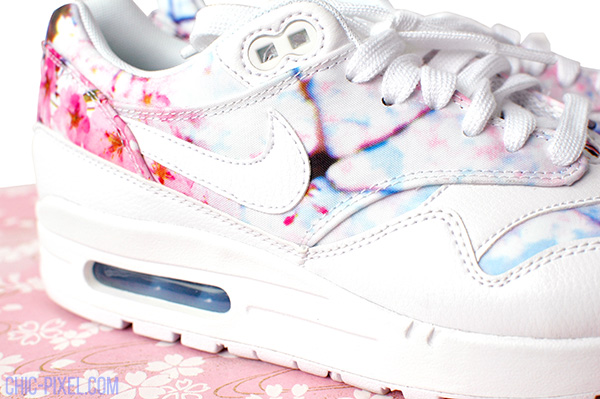 There are increasingly more sakura as you head toward the back of the shoe. Note the nifty blue "window" detail in the sole! (I'm not sure what it's officially called, I'm not exactly a Nike connoisseur)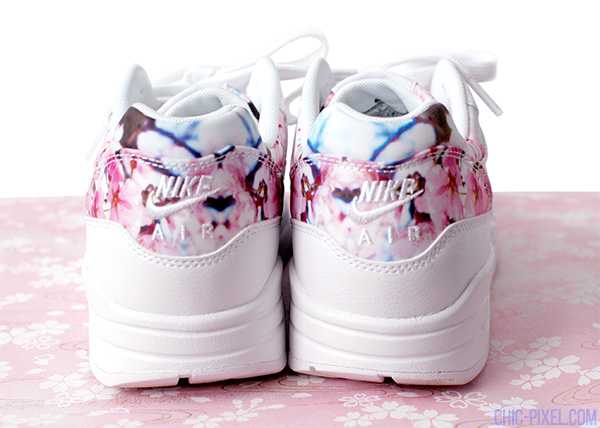 I love how the sakura are clearest and pinkest at the back, so there is almost a gradient from the front to the back of the shoes.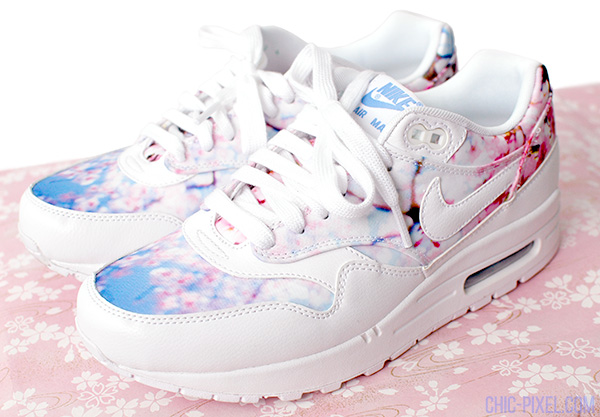 Finally, here they are in all their glory! I'm going to try to keep them nice and white as long as humanly possible! Let's see how long that lasts…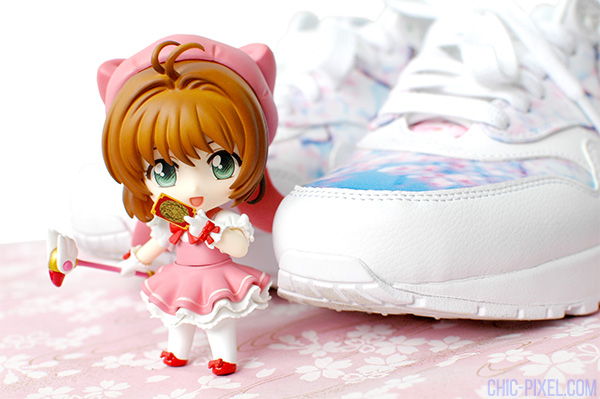 Of course, I couldn't resist posing my Sakura Nendoroid with my sakura shoes. They look so cute together!
If you enjoyed this fashion post and would like to see more like this on the site, let me know! Japan-inspired fashion is one of my many interests and I would be happy to share more of it with you. Thanks for reading!