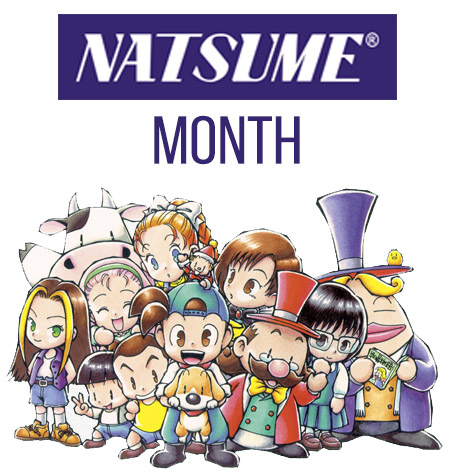 As always, a new month has completely snuck up on me! I was so busy enjoying everyone's kusoge playthroughs for October that I completely forgot to announce November's Game-Along theme. Luckily, I think this month will be pretty laid back for us busy folk, because November is all about Natsume games.
Not that "laid back" is a bad thing, but Natsume is by far most famous for Harvest Moon (now published by XSEED as Story of Seasons), and you can't get much more laid back than that. So grab a Natsume game and start sharing your experiences on social media with #NatsumeMonth! In the interest of making this as accessible as possible, both titles developed and published by Natsume are eligible for this month's Game-Along. Here are just a few notable items they have in their roster: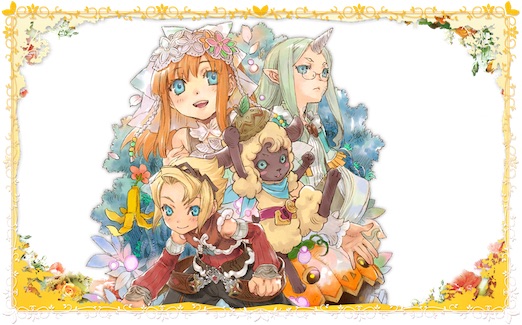 Rune Factory series (various) – If you're looking for something a little more action-packed than Harvest Moon's low key farming, the Rune Factory series adds RPG fantasy elements to the mix. While the latest title in the series, Rune Factory 4, was published by XSEED Games on 3DS, all previous games were published by Natsume. If fantasy farming sounds up your alley, be sure to give this adorable series a try!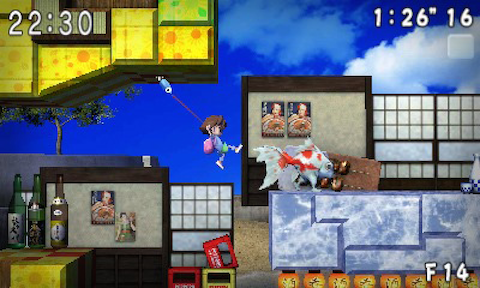 Yumi's Odd Odyssey (Nintendo 3DS) – I don't think anyone could have imaged that a game in the Umihara Kawase series would finally get an English release over 20 years since it debuted in Japan. Originally released as Sayonara Umihara Kawase in Japan, Natsume gets full credit for being the first company to bring over this Umihara Kawase game, which prides itself on a unique fishing rod platforming mechanic and intensely difficult levels. You can now find the game on both PSN and Steam, but to be a true #NatsumeMonth participant, you'll need to spring for the 3DS version.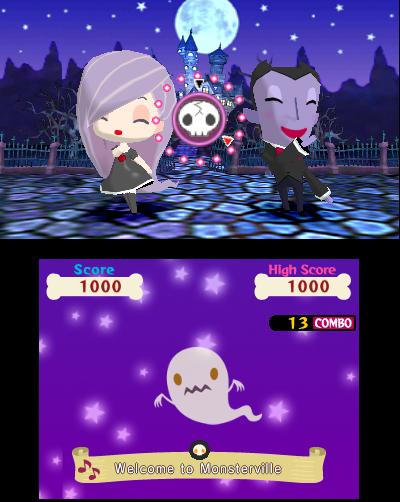 Gabrielle's Ghostly Groove 3D (Nintendo 3DS) – Now this is one severely under-appreciated game, in my humble opinion. While we may be past Halloween, this spooky cute title is perfect for those who love kawaii characters coupled with ghoulish things such as bats and zombies. The rhythm game itself may be a bit easy for the more mature crowd, but I guarantee you'll be too enamoured with its cuteness to mind all that much!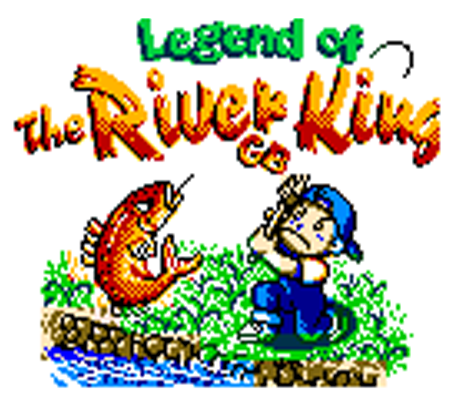 Legend of the River King series (various) – Ok, so maybe farming isn't your cup of tea. How about fishing? If so, have I got a series for you! The Legend of the River King and and its sequel are both available on the 3DS Virtual Console if you've never had the chance to try one of these intriguing fishing RPGs. The first title is also relatively short, so if you're looking for something fun but concise to play this month, look no further. Those after something slightly more modern may want to hunt down a copy of River King: Mystic Valley for the DS.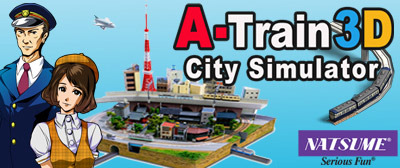 A-Train: City Simulator (Nintendo 3DS) – If farming and fishing just don't suit your style, Natsume has yet another genre up their sleeve. I won't admit to fully understanding what exactly is going on in A-Train, but I've heard great things about this train-centric city simulation game. Rather than directly being involved in your city's growth like in SimCity, A-Train is focused entirely around your ability to manage a transport company. I'd love to hear more impressions of this one, so let me know if you pick it up!
This month, I think I'm finally going to take a look at one of the Rune Factory games in my backlog. If you have any other Natsume game suggestions, leave them in the comments!