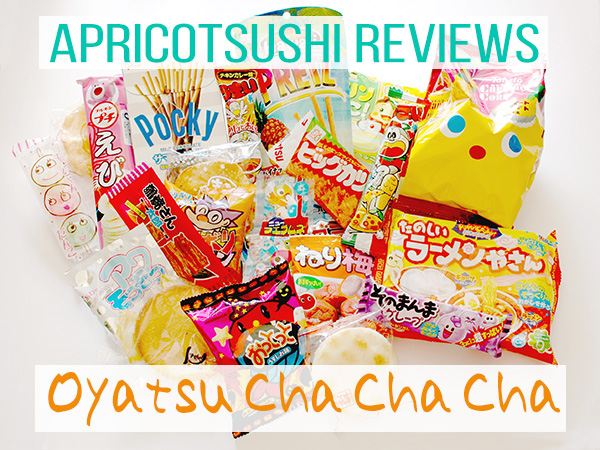 Oyatsu Cha Cha Cha is the latest Japanese snack subscription service on the block, so of course I had to see how they stack up! Offering 15 – 20 snacks each month for $39 including shipping worldwide, they're one of the more premium boxes available, but if the sample I received is any indication, they're more than worth the price!
As you can already see from the unboxing above, Oyatsu Cha Cha Cha is full of awesome stuff! I was really impressed by the volume and variety of the snacks included. Oyatsu Cha Cha Cha also sets itself apart from other Japanese snack subscription boxes I've reviewed by including a full translated ingredients list for each and every item in the box, which is great for people with allergies or those who want to avoid certain ingredients.
Let's take a closer look at what's in the September subscription box!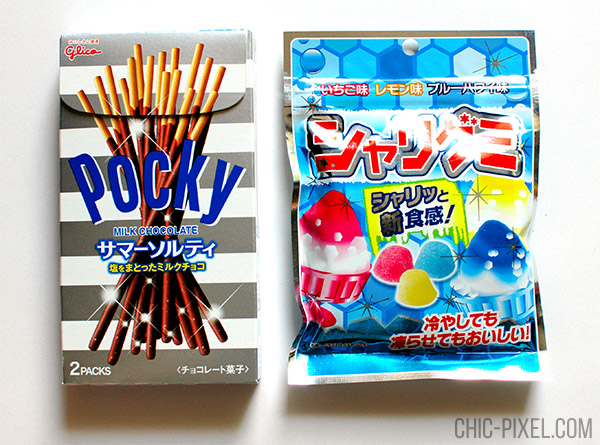 I neglected to mention it in the video, but the Pocky are "summer salty" flavor. I gave them a try, but I honestly didn't notice much in the way of saltiness! They did taste a little different than the usual Pocky, though.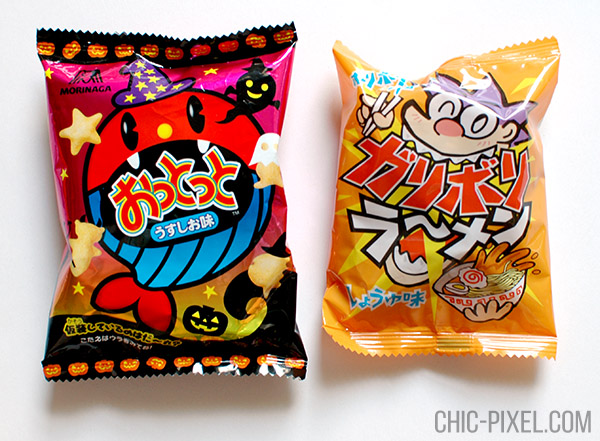 The September Oyatsu Cha Cha Cha box came in time for Halloween, so I was really excited to see it included snacks with Halloween packaging. But even though I'm always partial to seasonal package designs, I don't think anything can beat that Garibori Ramen package!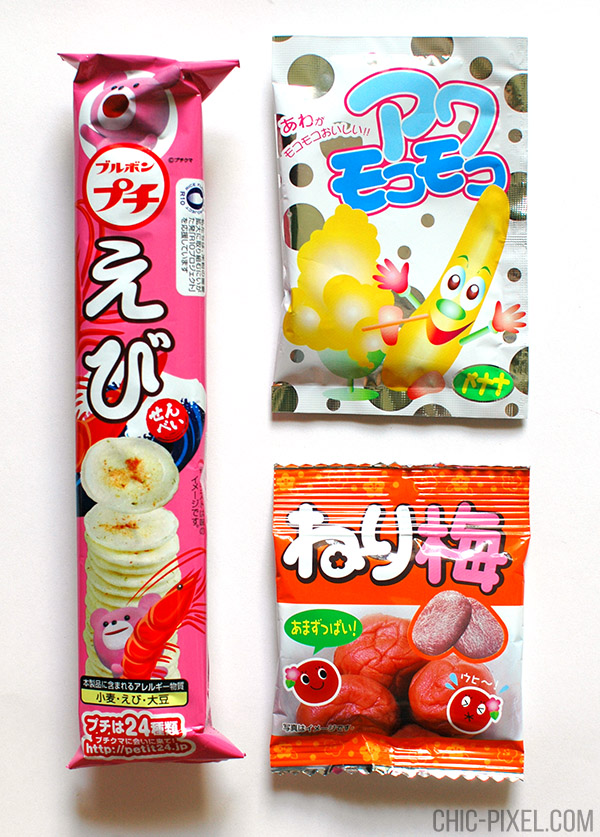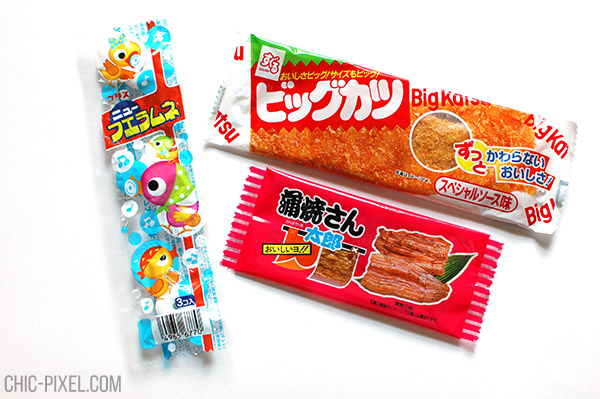 Out of this batch, I did have the chance to try the mini shrimp senbei, which were super tasty! Speaking of senbei…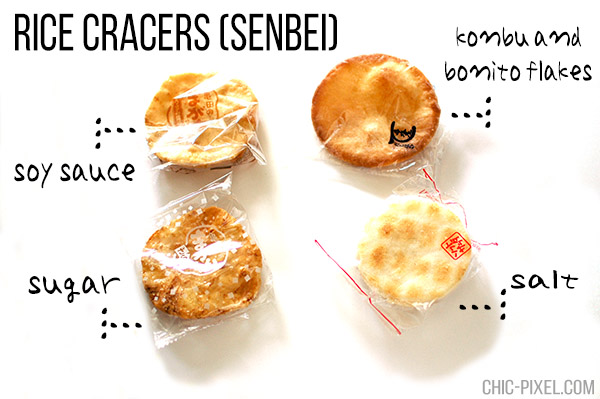 I really loved the variety of senbei included in Oyatsu Cha Cha Cha's September box! Even though there was only one of each, it was fun to taste and compare each one. I was surprised how much I enjoyed the sugar senbei!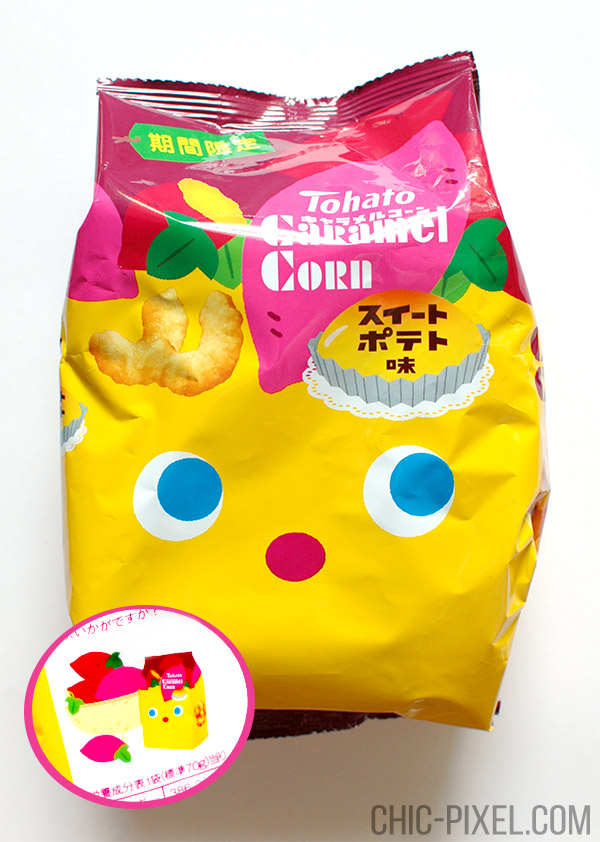 These limited edition sweet potato Tohato caramel corn were my personal favorite item to find in the box. Just look at that packaging! I love the sweet little sweet potato doodles.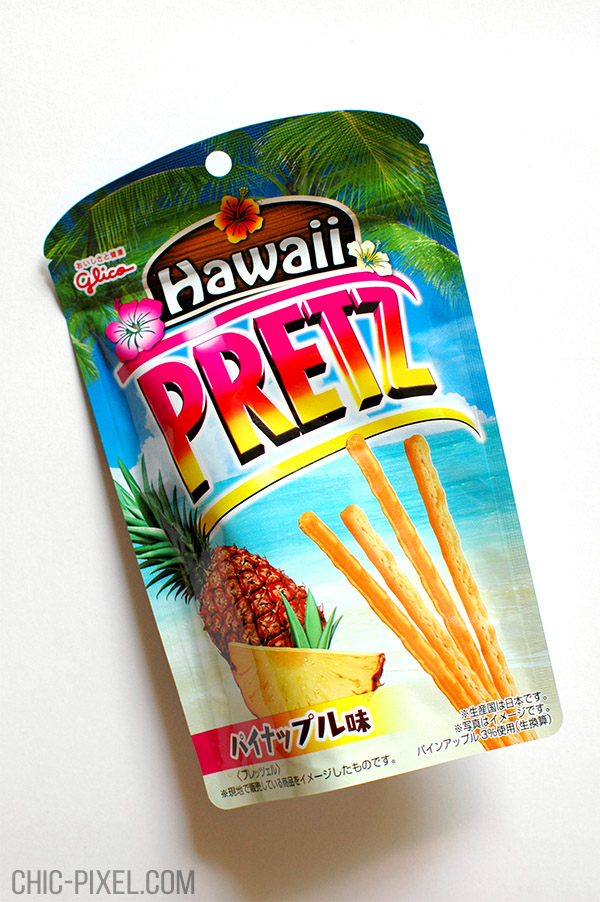 Pineapple-favored Pretz? I'm not sure what to think of this one!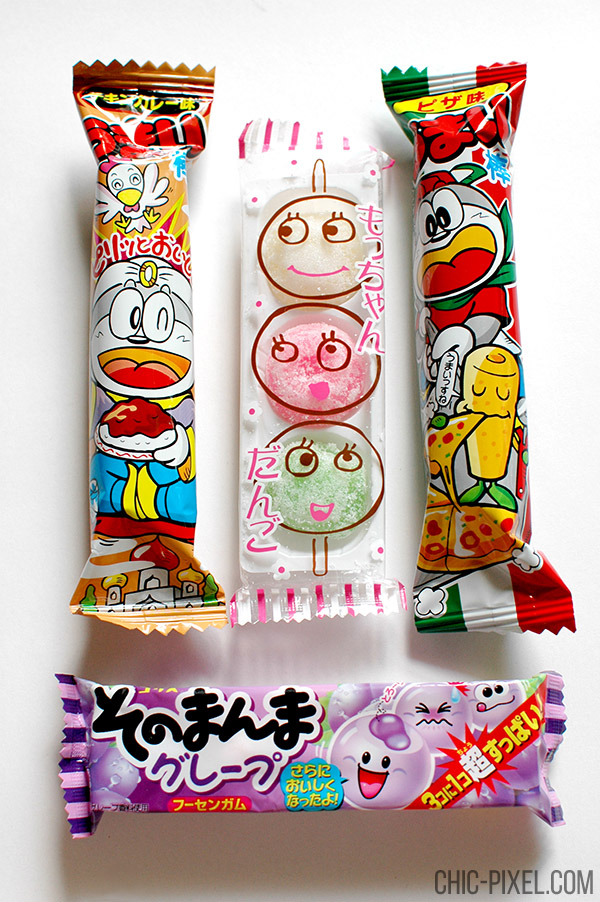 The goodies keep coming! Umaibo packages are always so adorable. I tried the sugar dango in the center, and they had a really nice consistency!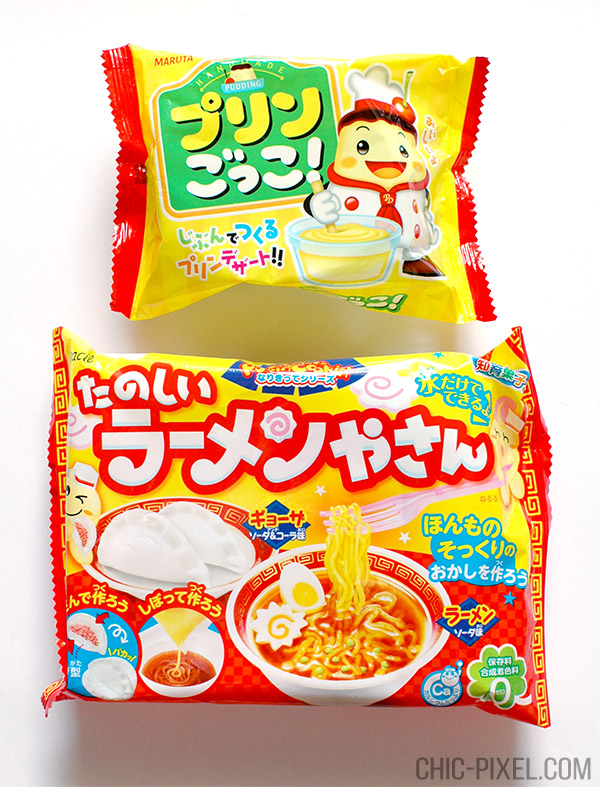 The final two items in this massive snack box were this ramen Pop'n Cookin' kit and an adorable pudding kit. If you don't understand Japanese, never fear – links to how to videos are included to show you how to make DIY kits such as these. I can't wait to try them!
For $39 including shipping to any country, Oyatsu Cha Cha Cha may be one of the pricier Japanese snack subscription services, but it is more than worth the price! I especially like the addition of information about all of the snacks included, which is more detailed than any subscription box I have reviewed before.
My only critique would be that it is clear the text is not written by a native English speaker and could use editing to more clearly convey the information. However, it's still leagues ahead of similar boxes that do not offer such extensive details, which is why I would especially recommend the Oyatsu Cha Cha Cha Japanese snack subscription box to folks with special dietary requirements or those who want to know more about the food they're receiving. If you're looking for a subscription box with a large, varied selection of treats, you won't be disappointed!