I'm quickly realizing that it's going to take a lot of willpower not to just feature amazing artists in my spotlights every week! There are simply too many awesome people out there making art, whether it be fan art or otherwise Makku of Abstract Cactus is an artist I've been following for over a year now, and she stands out in particular for a really eye-catching, signature style.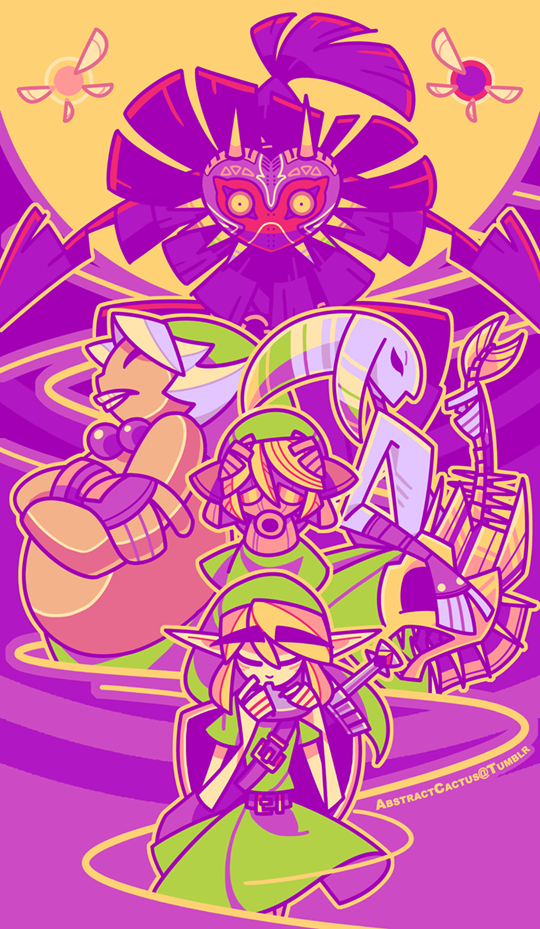 Like Romy, who I featured the other week, Makku is a big fan of otome games. Head over to her Tumblr and you'll quickly realize that Hakuoki is her otome game of choice, but she also has many illustrations of other popular nerdy characters. Some of my personal favorites include Lina and Naga from Slayers sharing a parfait and a slightly unsettling Hatoful Boyfriend birthday image. I also can't neglect to mention the gorgeous Masato Hijirikawa (from Uta no Prince-sama) fan art she drew for my birthday last year!
Okay, so if it wasn't obvious already, I'm totally partial to Makku's work. Be sure to give her a follow on Tumblr and Twitter if you are, too! She's also currently open for commissions right now and in need of money to pay some medical bills, so if you like her work, do consider hiring her to draw your favorite character!