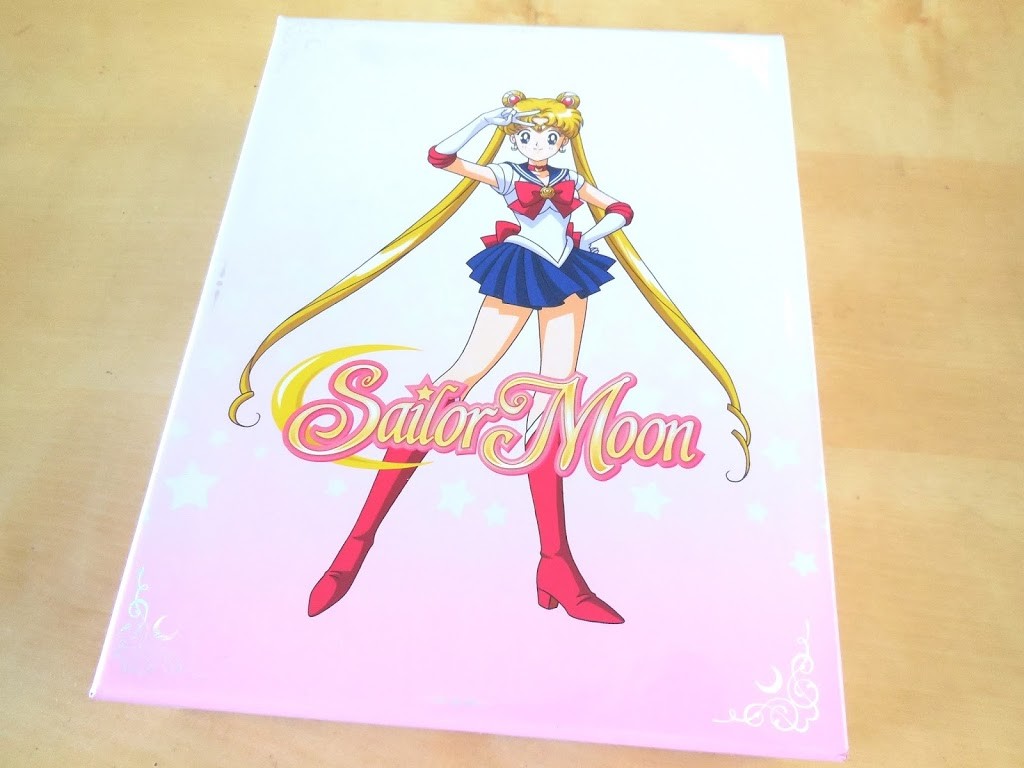 It's no secret that the Sailor Moon anime has had a big impact on my life, both as a show that offered female role models to aspire to when I was young and being the impetus for my lifelong love of Japan. Earlier this year, I recorded a podcast dedicated to the franchise, and when VIZ Media announced the series would be coming to Blu-ray this year, I was thrilled. Now that I've gotten hold of the Sailor Moon Season 1, Set 1 Limited Edition Blu-Ray/DVD Combo Pack, I can say being able to watch the series in its entirety uncut is an absolute joy, but unfortunately the experience is marred by subpar video quality.
The combo pack itself is boxed in the hard cardboard sleeve pictured above, and is very nicely embellished with shimmering moons and stars. It's built to house both set 1 and set 2 of season 1, meaning if you want to get them all, you're probably going to want to stick to the BD/DVD combo for set 2, as well. Be sure to head over to my unboxing video to get an in-depth look at the combo pack itself, as I will only be covering it briefly here.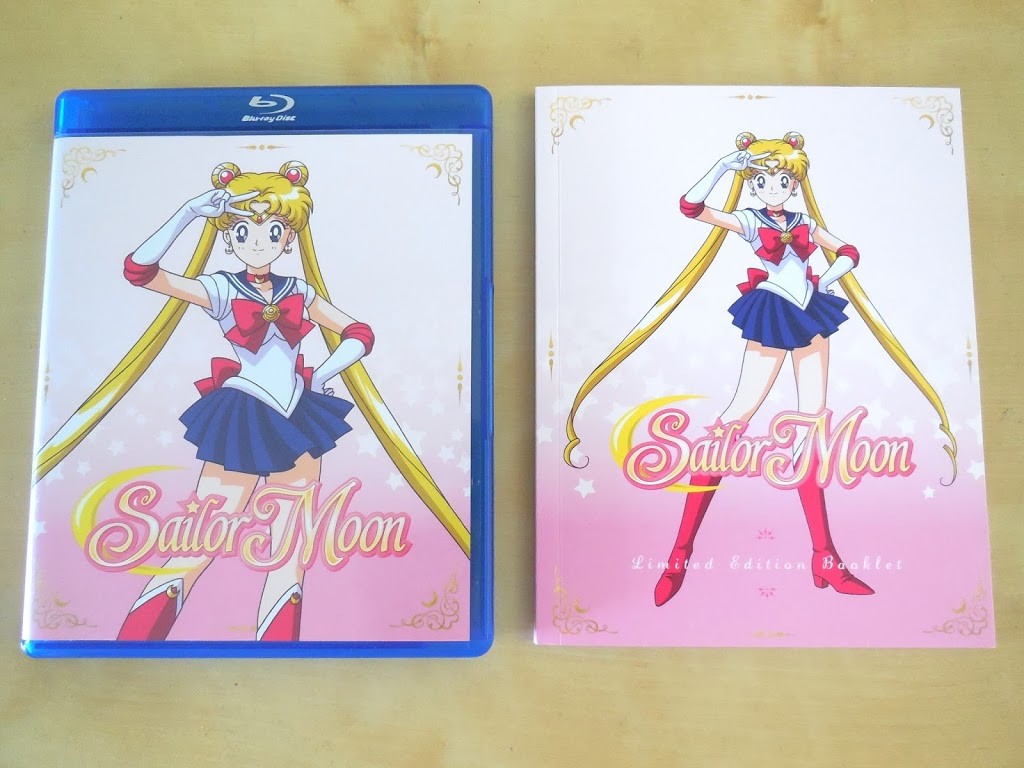 Inside is the BD/DV combo pack and 88-page Limited Edition booklet, which feature the same image of Sailor Moon as the cardboard sleeve. Overall, I'm quite happy with the packaging of this set, though I would have preferred a different image on at least the booklet.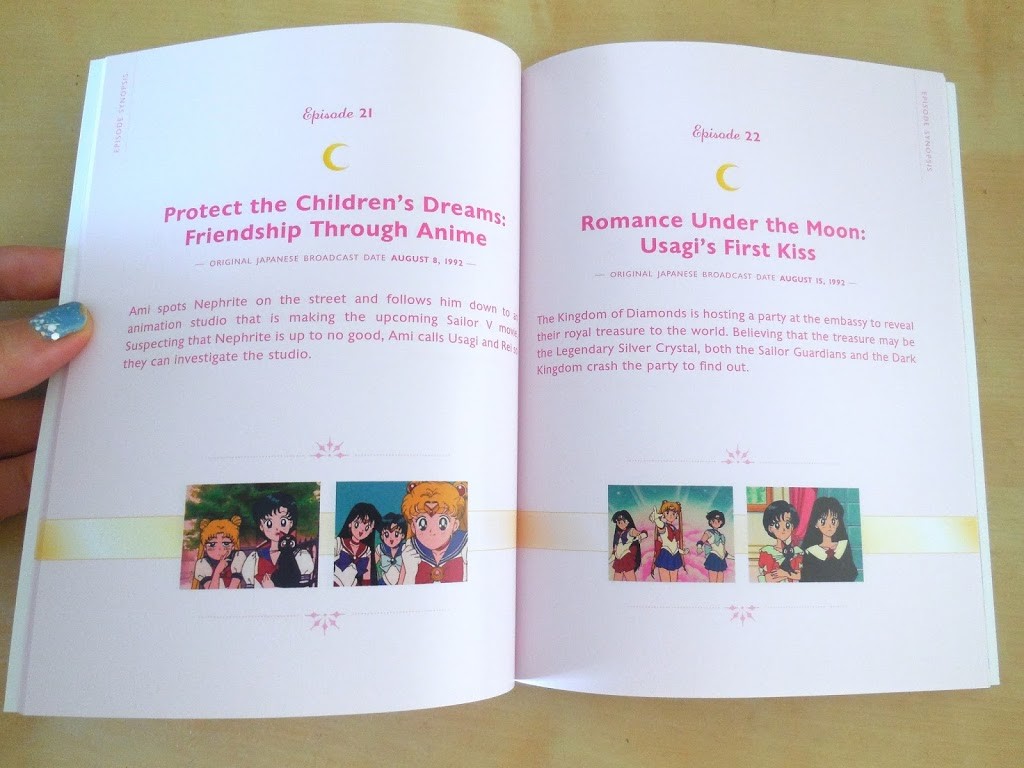 Nearly half of the booklet is taken up by short episode synopsises of every episode in the first season, which, again, means that you'll want to buy the second BD/DVD combo pack of season 1 if you want to complete the set. While the original Japanese air date is a nice touch, I don't really feel that these add much to the booklet itself. When two episode synopsises could easily fit on one page with a little rearranging, it comes across a little as filler, especially considering the following pages are complete series credits, song lyrics, and an advertisement for season 1 set 2.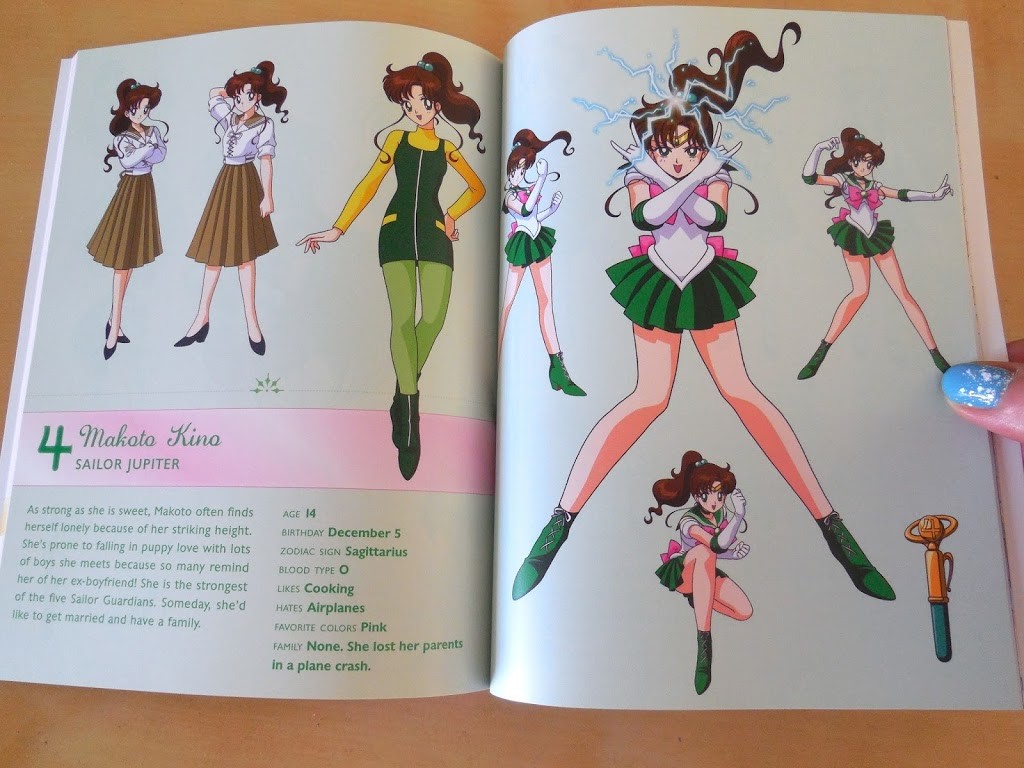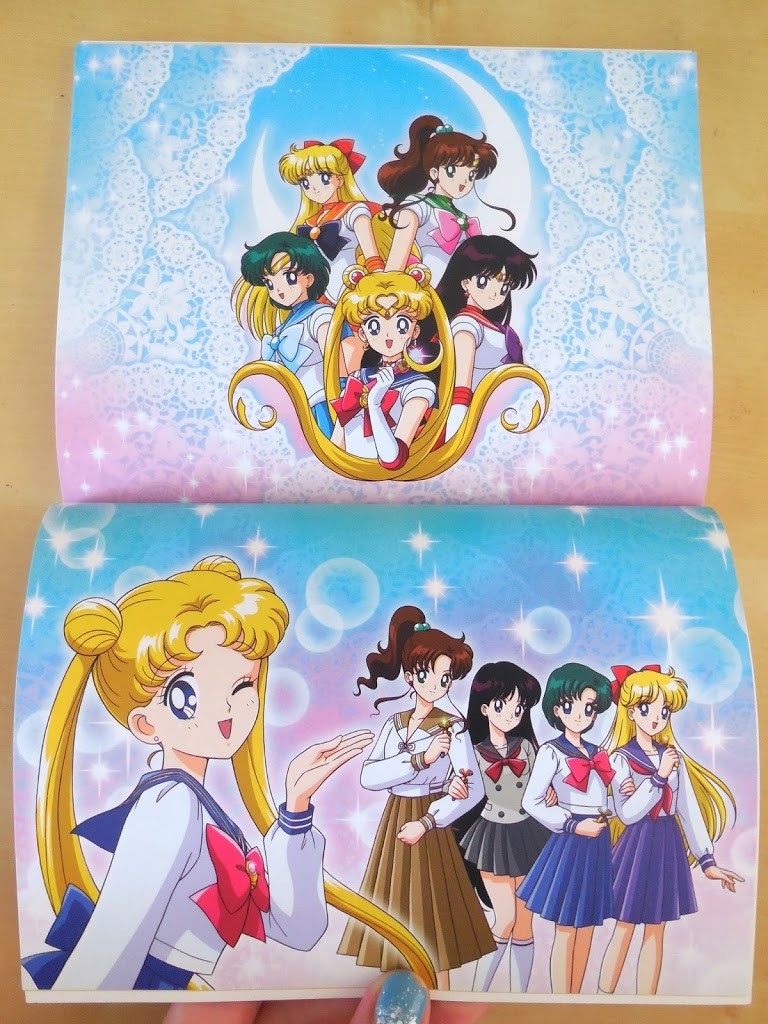 Sailor Moon fans will likely find more enjoyment out of the latter portion of the book, which includes profiles and character art, as well as various extra illustrations. I was surprised to find images that I don't think I've even seen! Unfortunately, this section takes up less than 30 of the total 88 pages.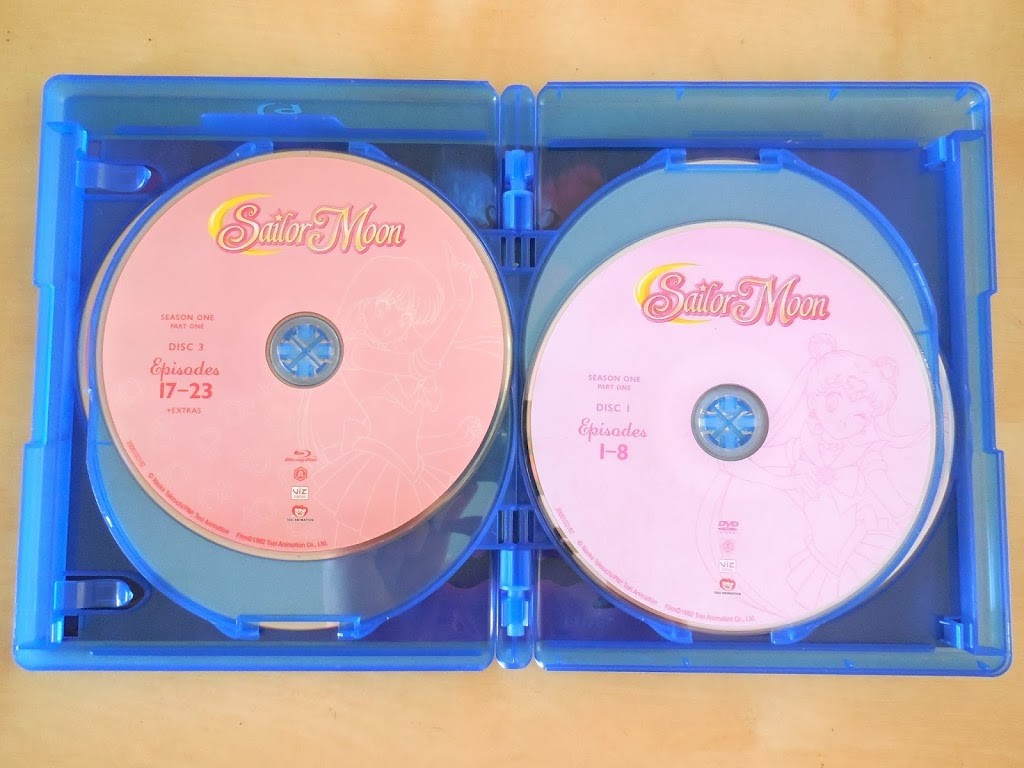 The booklet, though, is really just an added bonus for those who want to see Sailor Moon in all its high definition glory. The BD/DVD combo pack comes with 3 Blu-rays and 3 DVDs, all nicely nestled inside a thin BD case. There are minimal gallery extras on each disc, which would be particularly nice for those who only bought the DVD and thus would not have the limited edition booklet, but I have never been one to look through BD/DVD galleries on my TV screen. The final BD and DVD discs also contain a more bonus features, including a few videos about the Sailor Moon re-release announcement at Anime Central that made me jealous that I wasn't there.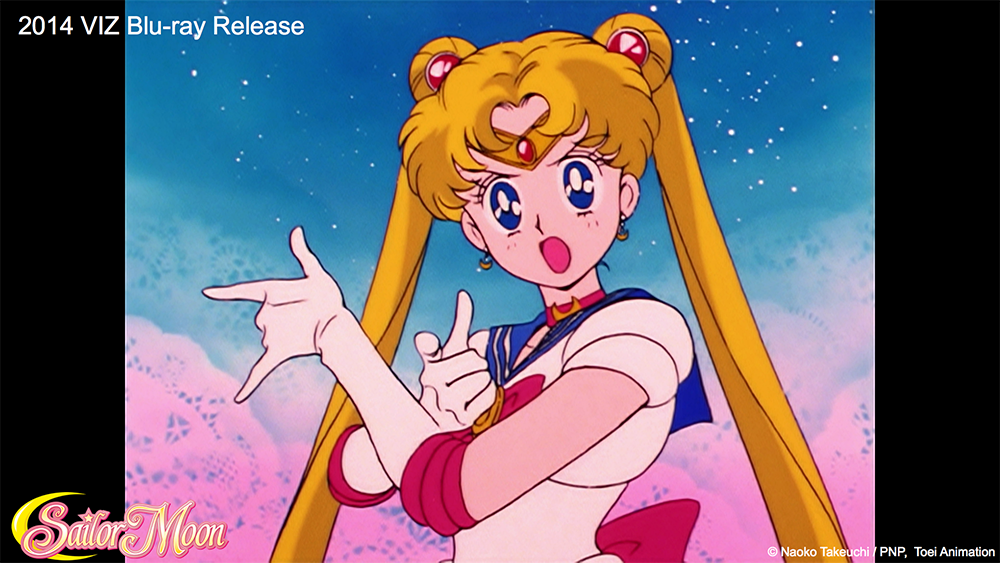 Season 1, set 1 contains episodes 1 – 23 of the original anime, which I'd admittedly never seen in full before this release! It's hard not to recommend this set for the ability to own Sailor Moon for the first time in many years, and VIZ Media did a wonderful job with the new dub and subtitles. While many fans, including myself, are rather nostalgic for the original dub, I can wholeheartedly recommend the new dub for the next generation of young Sailor Moon fans.
But, while I wish I could say I had absolutely no problems with the re-release, unfortunately there are some video quality issues that make it very difficult to recommend the Blu-ray. Even for an old series, the quality is extremely grainy, and there is some nasty ghosting that appear in both the BD and DVD. For a series that is legendary, as VIZ Media themselves put it in the announcement trailer, it's extremely disheartening to see such a poor HD treatment. The colors look extremely over-saturated, and rather than being a joy to watch, I immediately found myself amazed at how poor the video quality was for a Blu-ray release.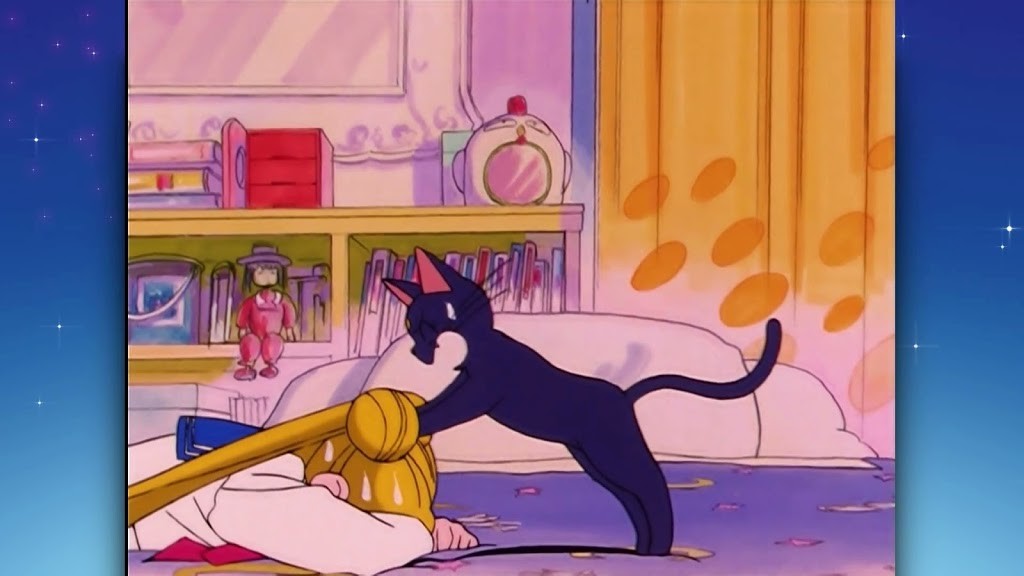 Interestingly, the textless opening and ending on the third Blu-ray demonstrate what could have been: crisp animation with properly balanced colors and no hint of ghosting. Sadly, having the ability to compare these with the quality of the opening and ending in the episodes themselves reveals that it's possible to release something of higher quality, but it just didn't happen.
Because of this, I find myself in a very difficult position. I could easily recommend the
Sailor Moon Season 1, Set 1 Limited Edition Blu-Ray/DVD Combo Pack
on the power of the
Sailor Moon
 anime alone, but the quality of this HD release is not acceptable. I would suggest purchasing the
DVD
over the BD/DVD combo pack, but the booklet is a nice bonus that doesn't come with the DVD-only version… Ultimately, if you're a
Sailor Moon
fan, it's up to you to decide which version you would be happier with. In the end, I can only say that I hope VIZ Media is able to fix the video quality issues for future releases, and make this re-release truly worthy of
Sailor Moon
's legendary legacy.
If you're on the fence, VIZ Media was kind enough to provide a copy of the Limited Edition pack and three copies of the DVD set for me to give away, so there's four chances to score a copy for yourself! Head over to my giveaway post for more details (ends December 12th, 2014).
Noter: A copy BD/DVD combo pack was provided by the publisher for the purpose of this review.