I'm always excited to find a new artist or crafter, so I was thrilled to learn about Maggie Tsou and her adorable brand BeagleCakes!

What I love about Maggie's style is it's unique while at the same time having a definite kawaii Japanese-inspired aesthetic. She specializes in illustration, but her Etsy shop stocks everything from super cute stickers to miniature acrylic sweets accessories.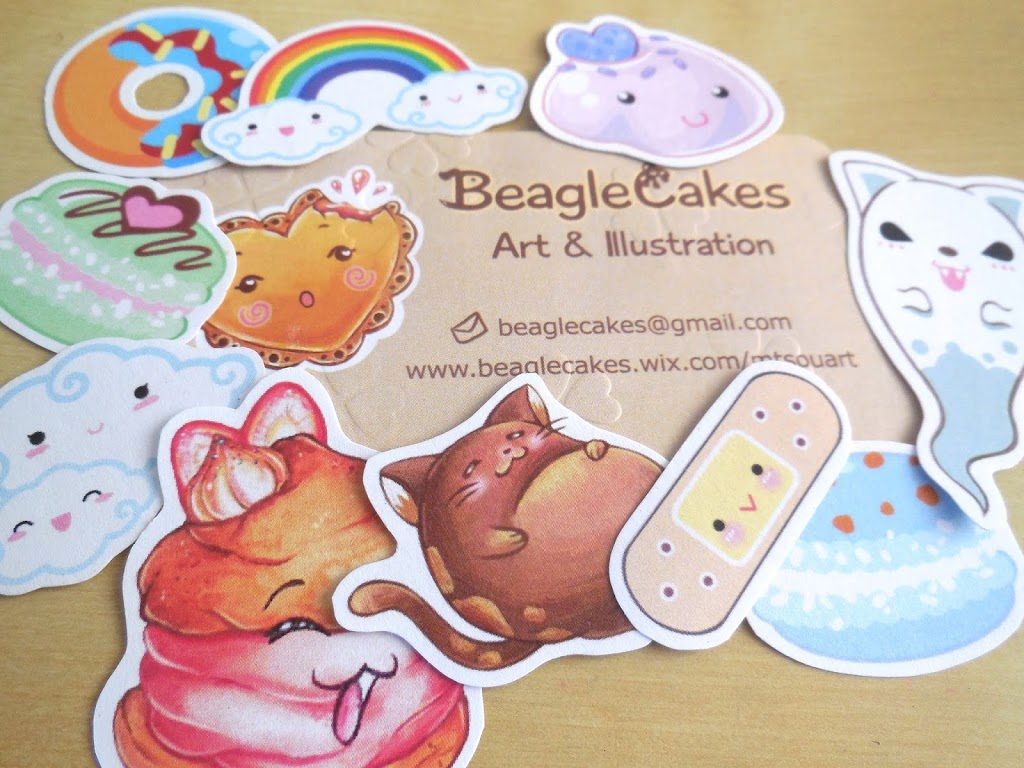 Maggie was kind enough to send me a sample selection of some of her hand-cut stickers, which you can see above. All of them are really adorable, but I especially like the band-aid, chubby brown cat, and ghost cat on the right! I can't wait to stick them all over my stuff.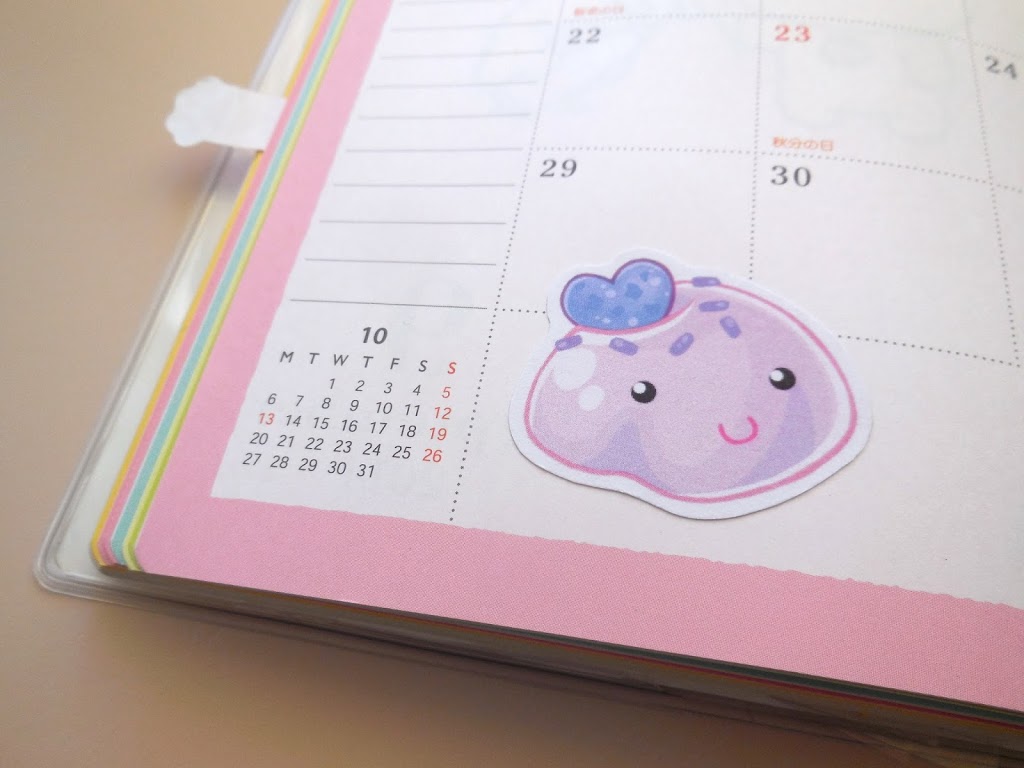 The stickers arrived surprisingly quickly – though I was given an estimate of 3 weeks for them to arrive, they came within a week and a half! Maggie was really pleasant to communicate with, which is always a bonus when shopping at a small business, in my opinion. Her prices are very reasonable, too, with a stack of 12-15 stickers of various designs running only a few dollars. Needless to say, I highly recommend her Etsy store! Here are a few of my favorite items:
She has many more items available, such as sketch and illustration commissions, tons of adorable stickers (including Sailor Moon ones!), and lots more. Be sure to follow her on Twitter, Facebook, and Tumblr to stay updated on her new products! She has stores on both Etsy and Storenvy.