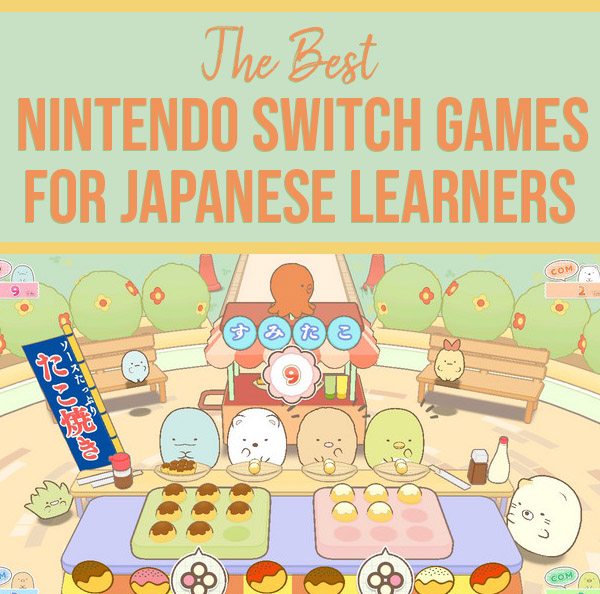 The Nintendo Switch is region free, which means it's easier than ever to play Japanese games to help with your language study! But while importing the games may be easy, deciding what titles are best-suited to aid your language learning can be hard. To help you out, I've compiled a list of the best Japan-only Nintendo Switch game releases for Japanese learners!
Just a quick note before we get started: for the purpose of this post, I've decided to exclude any games with multi-language options built into the game, or games that were released outside of Japan. However, playing a game you're already familiar with in Japanese, or switching between languages, can also be greats way to study.
But, if you're like me, you'll want to import games that you wouldn't be able to play at all if you weren't able to speak Japanese. Think of it as one of the perks of all your hard work, or motivate yourself to level up your Japanese by playing an import title you've always wanted to try!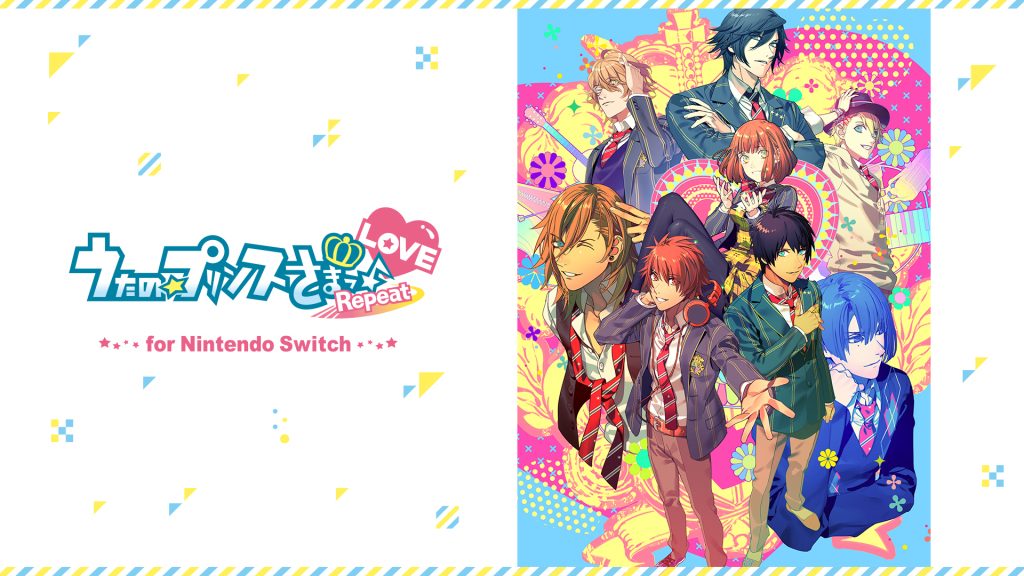 Uta no Prince-sama Repeat LOVE – This otome game is the latest port of the first game in the super-popular Uta no Prince-sama series. You play as Haruka Nanami, dreams of composing a song for her favorite idol. After joining a high school for idols and music producers, she becomes the producer for the all-male idol group STARISH, each member a classmate at her school.
The school setting and idol theme mean the vocabulary is relatively simple, and the series' popularity means there is an anime that follows the same general storyline available with English subtitles that you can watch to get an idea for the plot before jumping in, which is why I've also included on my best otome games for learning Japanese list. There is also an Uta no Prince-sama mobile game available in English called Uta no Prince-sama Shining Live, but note that the story is not a direct adaptation of the first game in the series.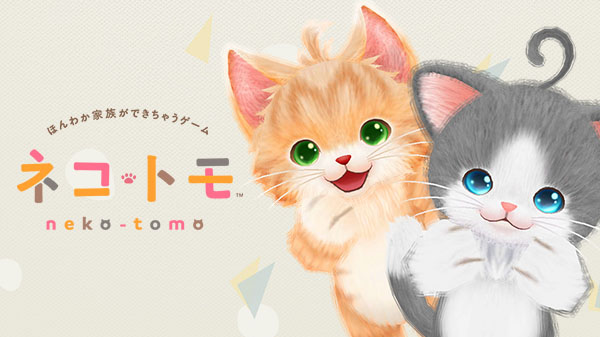 Neko Tomo – A spiritual sequel to Kuma Tomo, also known as Teddy Together in Europe, Neko Tomo gives you the task of caring for two stray cats and teaching them words… because somehow, they can talk. The game is generally aimed at a younger audience and uses next to no kanji, making it a great first game to try playing in Japanese. Plus, since you're also teaching the cats words, it's a great way to reinforce your own learning. You can also dress up your cats and play a cooking minigame, among other cute things.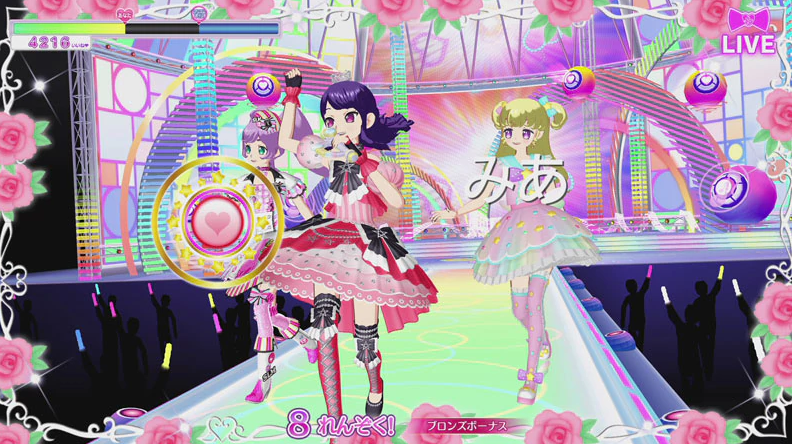 PriPara All Idol Perfect Stage – This PriPara game is based on the existing anime, meaning much like Uta no Prince-sama, you can watch the anime with subtitles to get context if you find yourself struggling with the game. Also like Uta no Prince-sama, PriPara All Idol Perfect Stage is themed around idols, but in this case they're super cute idol girls who you can dress up in tons of different clothes and then watch perform songs as you play through the rhythm game. The rhythm mode and the story mode are separate from each other, so you can always slowly make your way through the story and play the songs in the rhythm mode when you need a break. Due to the target audience being younger children, kanji all have furigana. Check out my review for more info!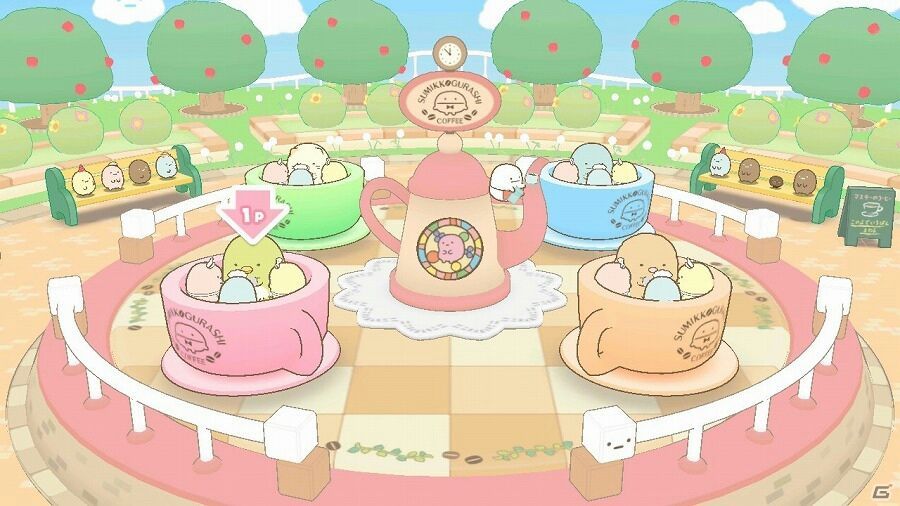 Sumikko Gurashi: Sumikko Park e Youkoso! – If you love games like Mario Party, Sumikko Gurashi: Sumikko Park e Youkoso! will be right up your alley. Like many of the games on this list, it is a super cute game that is accessible to younger players, meaning kanji have furigana, so you don't need to be constantly looking up kanji in your dictionary.
The different minigames are relatively straightforward, so even if you have a difficult time understanding the directions, it's pretty easy to figure out from trial and error and the example videos provided. But, once you know what to do, it's great to try reading through the directions and see if you can understand them better with context! I talk more about the mechanics of the game in my review if you're interested in learning more.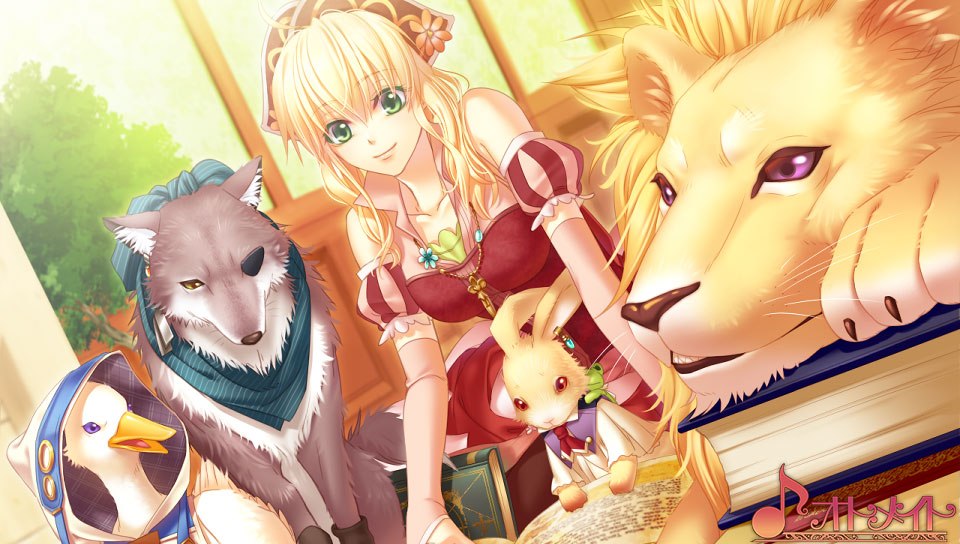 Moujuutsukai to Oujisama – This is one of my personal favorite otome games, and while it's slightly more difficult than some of the other games on this list, it still has relatively easy language despite the fantasy theme. The story follows a young woman who is a beastmaster, or moujuutsukai, and takes home four caged animals she finds at a local market. It turns out those animals are actually handsome men who're under a curse, and to make matters worse, they can't remember who they are! Once you've tried your hand at some of the easier Nintendo Switch games, or are already at an intermediate Japanese level, this one is a lot of fun to play. Plus, there's a petting minigame!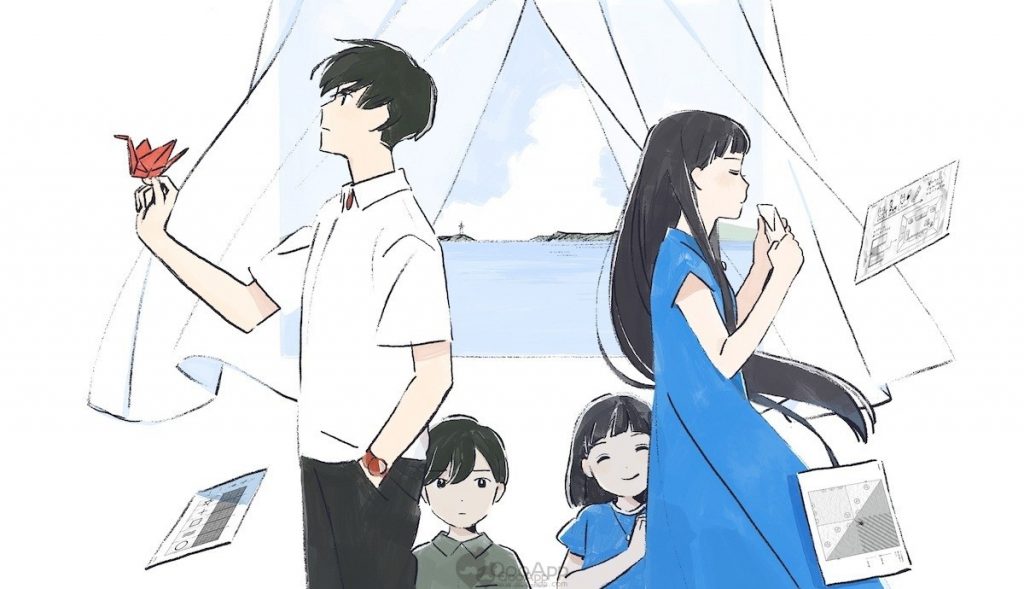 Kaminazo: Mirai kara no Omoide – Kaminazo is a download-only title, meaning you'll need to purchase an eShop card online if you don't have a Japanese credit card to purchase it (I recommend JapanCodeSupply), but its unique premise and gorgeous visuals are well worth the effort. Kaminazo is a puzzle game that incorporates paper that players print out at home and fold, cut, and take notes on to solve the in-game puzzles. The game doesn't have furigana, but kanji are kept to a minimum, and the addition of physical paper will keep you thinking outside of the box!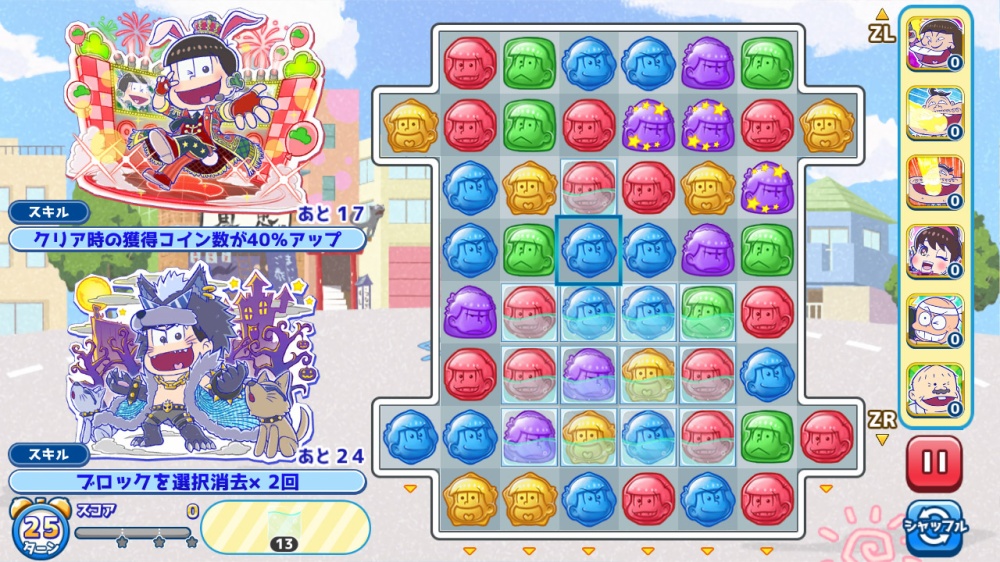 Motto! New Puzz Osomatsu-san ~Shinpin Sotsugyou Keikaku~ – This match-three puzzle game based on the hit Osomatsu-san anime is also a popular mobile game. The Switch port features an original story and the game's simple yet fun matching mechanics, along with 500 new voice lines from the Osomatsu-san characters that aren't heard in the mobile version. Kanji do not have furigana, and considering humor can be one of the most difficult things to understand in a foreign language, the story mode may make this one of the more difficult games on this list from a language perspective. However, the puzzle mechanics themselves are fairly straightforward, so why not take on the challenge and try it out?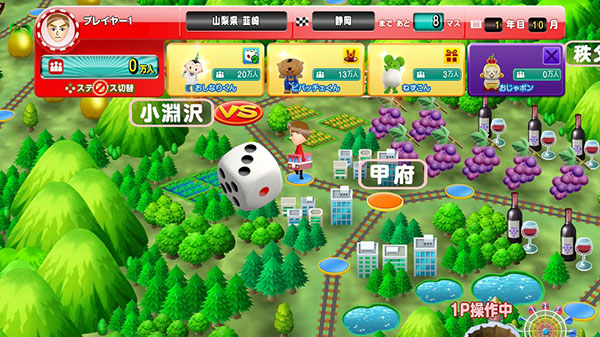 Gotouchi Tetsudou for Nintendo Switch – Imagine Fortune Street with Japanese regional mascot characters instead of Dragon Quest and Nintendo characters, and you've got Gotouchi Tetsudou. This board game-style video game was originally released on Wii U and 3DS, and was ported to the Switch in 2018. It's a great way to learn Japanese geography and about what different prefectures are famous for, so you can impress all your Japanese-speaking friends. Kanji have furigana in dialogue windows, but not on the main game screen (pictured above), encouraging you to memorize the kanji for a few keywords. See how many prefecture names you can remember after a few rounds!
This post will be updated as new games are released in Japan. Happy gaming!